The battle royale game is one of the newest genres that instantly became a cultural phenomenon. It is an action-packed game that will surely put your skills to a great test. The concept of this game is simple yet surprisingly tricky. You, along with other real-time online players, will be deployed on a remote island. Players will start the game with no weapons at all and they have to scout for the items that are randomly distributed on the map. Much like the classic film where this genre is based, it is a battle for survival, a last-man-standing competition. To survive, you must come up with an effective strategy and prevent yourself to be killed. This genre has been used in many games today and among them is the well-acclaimed Fortnite by Epic Games. If you are new to Fortnite, allow us to share our Ultimate Fortnite Beginner's Guide.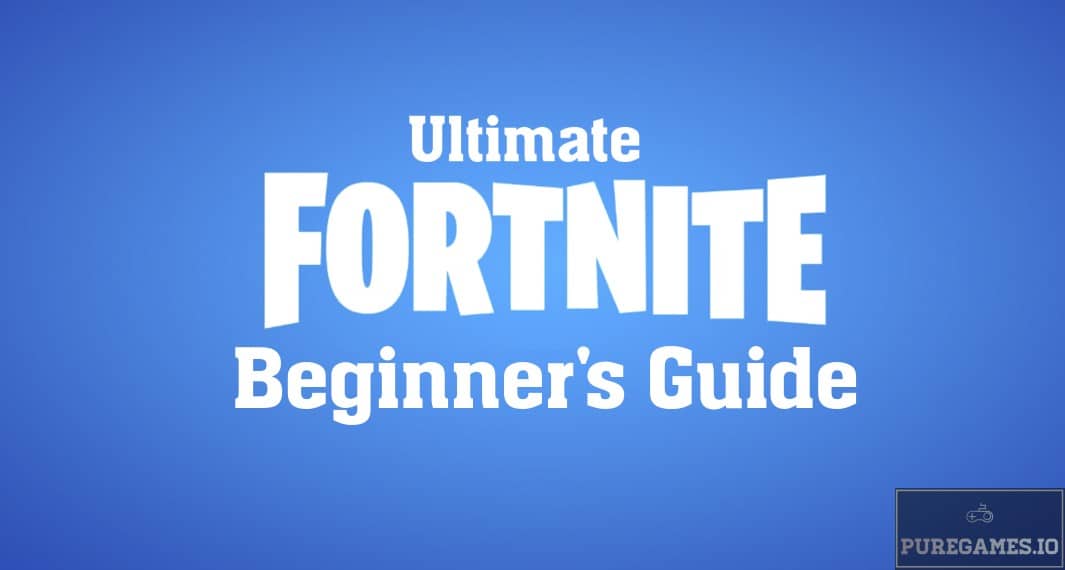 Survive and win! I guess that is the best term to describe your main goal in this game. Fortnite is one of the games that popularized this battle royale genre along with other pioneers such as PlayerUnknown's Battlegrounds (PUBG), NetEase's Rules of Survival to name a few. Although Mojang's Minecraft is the first game to adapt such format through special mods, Fortnite and PUBG put this genre into a large scale. The battle royale genre became a massive success that even giant game publishers released their own versions. Electronic Arts, for instance, released Apex Legends in 2017 while Activision came up with Call of Duty: Warzone last year.
So without any further ado, allow us to share you our ultimate Fortnite beginner's guide and hopefully it could help you maximize your survival in this epic game.
Master The Game Controls
The first thing you must be familiar with is the game control. Fortnite is currently on its Chapter 2 Season 2 but that doesn't mean it is too late for you to catch up. Ever since the game started, it remained faithful to its classic battle royale gameplay. The game, regardless of the campaign you pick, comes with four basic rules. First is to pick your desired drop off point, second is to scout for weapons, third is to keep your character safe from the so-called Eye of Storm (the shrinking battlefield), and fouth is to be the last man standing. To maximize your survival, you have to master the game controls first.
The mobile version of Fortnite (both Android and iOS devices) comes with basic tap-based controls. You can move around the map using the virtual joypad while the rest of the actions can be done by tapping the designated button. There is a button that allows you to jump, crouch, pick up items, and to shoot. Although it is not as complex as the console counterpart of this game, mastery is still one of the effective keys to maximizing your chances of survival. You should learn how to properly aim and how to sneak on locations without getting caught. Your shooting and aiming skills will be tested once you are engaged in a firefight. Be mindful that you only have one chance per game and once you get killed, it is over.
Pick Your Drop Off Point Strategically
This ultimate Fortnite beginner's guide will not be completed without discussing the drop-off point. Here's how the game works. After selecting your desired campaign, you will be prompted initially to the waiting field (until the required number of players is met). The Battlebus will pick up the players and will deploy you to the remote island. Each player can decide when and where to drop off and this should be planned strategically especially when you are playing the game in Solo Battle Royale since all the 99 players will serve as your enemy. Strategically, it is advisable to drop off too early or too late. If you decided to drop off too early as soon as the battle bus permits, it allows you to scout weapons faster than other players. It also allows you to hide or pick a strategic location and wait for other players to arrive so you can shoot them easily.
If you decided to land at least 3 to 5 seconds before the battle bus reaches the end of its flight path, chances are, all other enemies have already picked their spot. It gives you the opportunity to land on a less crowded area and allowing you to scout the weapons you need. Fortnite Chapter 2 Season 2 comes with an entirely new map with a bunch of new areas to explore. It is ideal to pick a spot with an abundant source of weapons (try Frenzy Farm, Pleasant Park, or Lazy Lake as they all feature abandoned buildings often filled with weapons and chests). However, just be careful not to land on special locations where you can find bosses and are heavily armed with security cameras and henchmen, otherwise, it is more like a suicide mission since you have no weapons to protect you.
Select Your Weapon Wisely
Fortnite Chapter 2 Season 2 will introduce us to an overwhelming number of weapons. Each weapon comes with its own special attributes. You can find weapons of different variety and rarity from basic pistols to legendary shotgun and rifles. Weapons will vary in terms of their ammo capacity, reload time, fire rate, range, and damage rate. You might also encounter special weapons like remote explosives, grenades, crash pad, and mines. Special items like boxes, decoys, fishing rod, and more have special functions that can help you in your mission.
Weapons and items can be found everywhere in the map and some of which can be obtained through loots such as hidden chests, supply drops, supply llamas, and ammo boxes. The trickiest part here is that you only have 6 slots on your inventory. One slot is reserved for your pickaxe by default  which only gives you five slots for weapons and items. Therefore, you must pick your weapons wisely. It is ideal to keep a slot for a medkit or blue potion. Long-ranged weapons are highly advisable as well. If you are lucky enough, you can obtain powerful mythical weapons if you managed to kill special bosses. Killing Agent Midas (the main antagonist of Fortnite Chapter 2 Season 2) allows you to obtain his infamous Drum Gun.
Gather Resources for Fortification
Aside from the weapons, part of this ultimate Fortnite Beginners guide is the importance of the resources. One of the most unique elements of Fortnite compare to its leading competitors such as PUBG and Rules of Survival is the fact that it comes with building mechanics. Generally, it is similar to how you gather resources in Minecraft but a fast-paced manner. Resources like woods and metals can be obtained from trees or by destroying buildings. Unlike Minecraft, however, these resources are not meant to build houses but for fortification. You can build walls to protect you during a firefight or to give you the opportunity to heal. Be mindful that potions, medkits, and bandages will require you to stay still for 3 to 10 seconds long. You can also build slopes to reach higher platforms.
Seek For Ammo Boxes
Ammo boxes are one of the common loots in this game yet they are extremely beneficial. Interestingly, Ammo Boxes will not just provide you ammunition but they will also dramatically increase your magazine capacity. Starter weapons only have limited magazine size and without upgrading your magazine capacity, you might run out of ammo easily especially during a firefight. It is very important to seek ammo boxes to increase your ammo capacity which can also maximize your winnings. Since these are common loots, you can find them almost everywhere. You can use the proximity indicator to detect any nearby loots.
Take Advantage of the Proximity Indicators
The great thing about the mobile version of Fortnite is that it comes with proximity indicators that you can use to your advantage. Proximity indicators allow you to track any nearby enemies or loots. If there's a footprint indicator, it means that there is an opponent nearby and you must be very cautious. If a chest icon appears, it means that there is a hidden chest nearby. You will also encounter indicators like fire shots which indicates that there is a firefight nearby. It is also ideal to use headphones or earphones when playing this game as sounds will help you identify any movements.
Motorboats and Helicopters
Another amazing upgrade to Fortnite's new chapter is the ability of players to ride various vehicles. Motorboats were introduced in Chapter 1 but the new map of Chapter 2 makes them extremely useful. The map of Fortnite Chapter 2 Season 2 comes with rivers and other bodies of water. In fact, it also gives players the ability to swim. Motorboats, however, allow you to travel faster especially when the eye of the storm is nearly approaching. To top it all, the motorboats can accommodate an entire squad (when playing duo or squad campaign).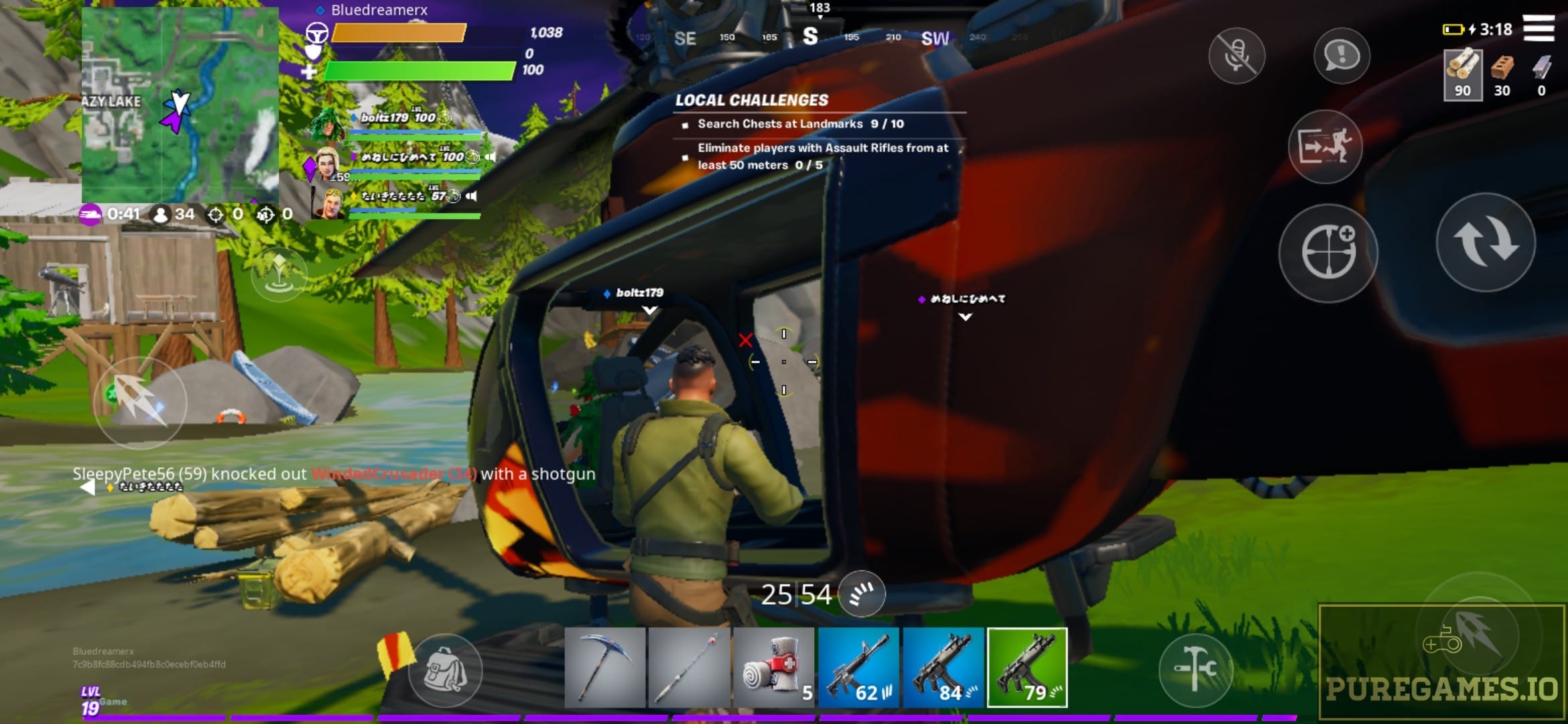 Helicopters, on the other hand, is one of the biggest offerings of this new season. It allows players to operate a helicopter and fly around the map. Like the motorboat, it can also accommodate an entire team of players.
Now that you have learned this Fortnite beginners guide, it is time to put your skills and knowledge on a test. Feel free to explore Fortnite Chapter 2 Season 2 now and let your epic adventure begins