Fortnite Chapter 2 Season 2 introduced us to an entirely new map. The agent-themed season will take us to a new island packed with many secrets and other important details that every player should explore. We might have a new island to explore and a new theme for this season but we still have the classic battle royale gameplay. Generally, as we all know, the key to winning this game is nothing more but to survive. Fortnite comes with four major rules; pick a drop off or landing spot after being deployed from the Battle bus, search for weapons and gears, stay within the safe zone, and kill all the enemies you will encounter along the way. Picking your landing spot plays a huge role in this game so today, we are listing down some of the best landing spots in Fortnite Chapter 2 Season 2.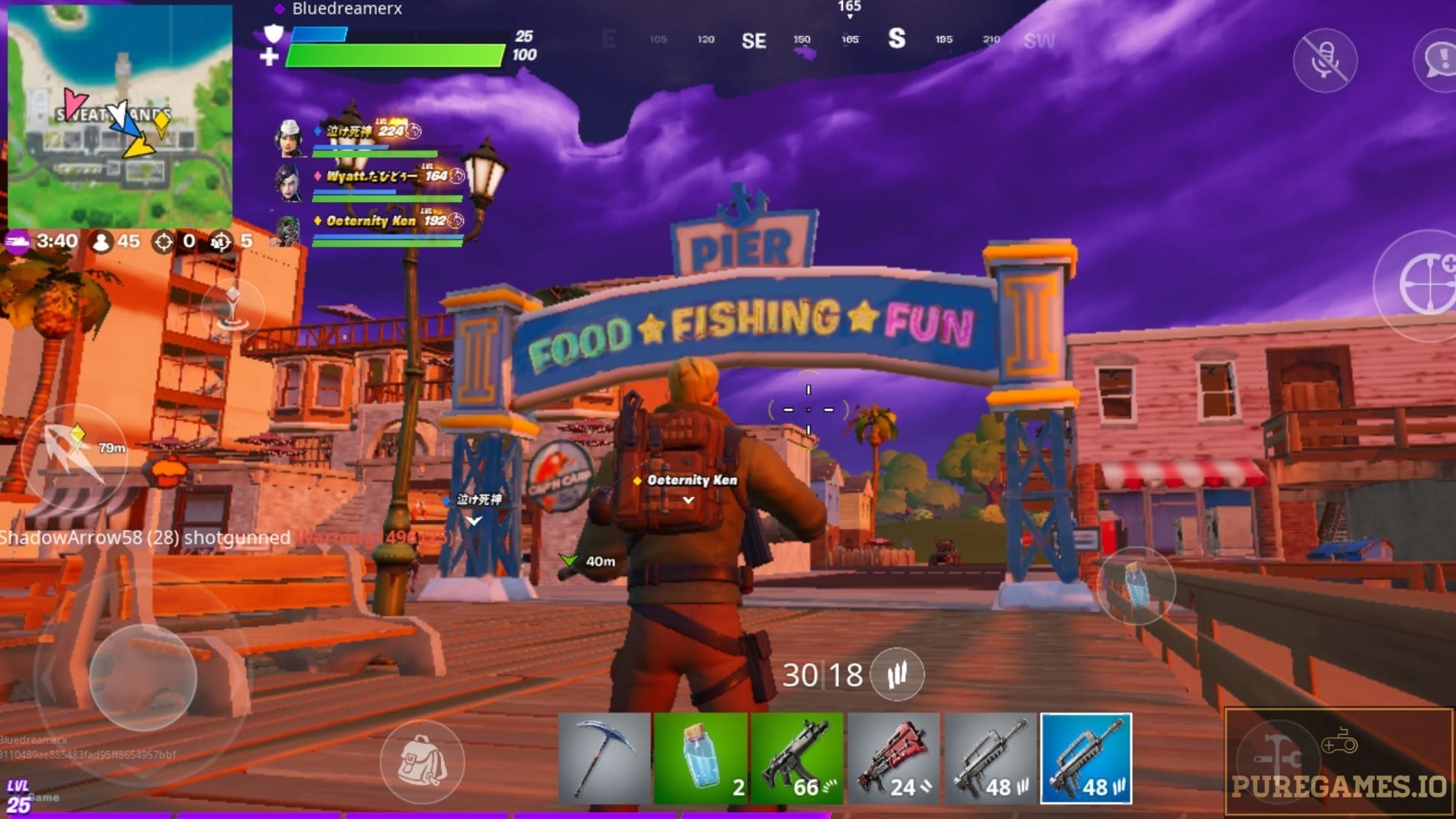 Be mindful that you will start this game without any weapons to protect you. The first thing you must consider right after you landed is to scavenge weapons that are randomly scattered on the map. Some of which are easily obtainable as they can be found lying on the ground while others can be looted through chests or vaults. Fortnite Chapter 2 Season 2 will introduce us to 13 identified locations, five faction locations, and a bunch of secret areas that are absolutely worth exploring. Of all the thirteen identified locations, three of them are taken from the old map including the iconic Pleasant Park, Salty Springs, and Retail Row. Ten new locations include Craggy Cliffs, Steamy Stacks, Dirty Docks, Lazy Lake, Misty Meadows, Frenzy Farm, Weeping Woods, Slurpy Swamp, Holly Hedges, and Sweaty Sands.
Fortnite Chapter 2 Season 2 also introduced five special locations where you can find all the five new bosses in the game. These include The Rig (TNTina's base), The Yacht (Meowscles' base), The Grotto (Brutus hideout), The Shark (Skye's base), and The Agency (Midas's base). All of these special locations are heavily guarded by security mechanisms and henchmen that requires you to be extra careful. Without any further ado, here are the best landing spots in Fortnite Chapter 2 Season 2.
Slurpy Swamps
Slurpy Swamps is indeed one of the best landing spots in Fortnite Chapter 2 Season 2 for many valid reasons. Regardless if you are on a Solo or Team campaign, this area is extremely beneficial not just because it is strategically located but it also comes with many mysterious elements.  One of the most notable features of the swamp is the glowing body of water which is seemingly being disposed of through pipes by the nearby Slurp Factory. So what makes this glowing swamp special? Just sit in the water and you'll gain shield points without consuming any shield potions. The more you stay, the more you gain so by the time you leave the area, you are more than prepared for whatever challenges you will face ahead.
Near the swamp, you'll also find another unique consumable (forage item), the glowing mushrooms. Much like the swamp, consuming the mushroom allows you to gain additional shield points. You can also find mushrooms to the nearby area which is the Weeping Woods. As far as the loot items are concerned, Slurpy Swamp has tons of different buildings and areas to explore that provide you with a decent number of loots.
Dirty Docks
Many gamers are now considering Dirty Docks as one of the best landing spots in Fortnite Chapter 2 Season 2 and we couldn't agree more. Dirty Docks is strategically located on the far east side of the map. The place is filled with different buildings and areas where you can gather a desirable number of loots. Most buildings in the area contain chests and storage containers which makes it an ideal spot to land whether you are playing Solo, Duo, Squad campaign. Once you have gathered enough materials and weapons, you and your team can proceed to the Grotto and try your lock to defeat Brutus and his henchmen. The Grotto houses one of the special vaults in the map that contains lots of desirable loots.
Dirty Docks is also an ideal location to gather resources for fortification. It is a great source of metal and bricks. The place, however, can be a little crowded so be very cautious all the time. Check all the proximity indicators to detect all nearby enemies and be prepared.
Pleasant Park
The Pleasant Park is one of the oldest areas for Chapter 2 Season 2 of Fortnite and still got the same charm from the previous season. Pleasant Park remains to be one of the best landing spots in Fortnite Chapter 2 Season 2 for many reasons. First, the place is littered with many structures and buildings which can be strategically used when being engaged in a firefight. More buildings to explore means more loots to find. Pleasant Park may not have the same glory that it has before but the new season comes with new offerings. One of which is the newly redesigned football field which turns out to be a secret base.
Much like special locations, this secret base is heavily guarded by henchmen but there's no boss to defeat. Instead, these henchmen are guarding a Choppa. One of the interesting new features of the season is the Choppa, a helicopter that can be operated by players. An entire squad can ride the Choppa and can also be used as a destructive weapon. This makes a great headstart for a squad.
Misty Meadows
The Misty Meadows is located on the southernmost portion of the map and is absolutely one of the best landing spots in Fortnite Chapter 2 Season 2. The area is divided into two sections and they are connected by a wooden bridge. Misty Meadows is one of the areas in the new map that comes with a decent number of buildings and structures that players can explore. It is more like exploring an abandoned village. There is an overwhelming number of desirable loots in this area which gives you or the entire squad a great headstart.
Since the place is also located in the woods, it is a great place for a team to strategize. You can also gather enough materials for fortification in the future. Like Pleasant Park, however, the place can be very crowded most of the time so expect to be engaged on a firefight right away.
The Agency
All the special faction locations are great landing spots. Well, these are the only locations where you can obtain the mythical weapons. The Agency is located at the heart of the new map and it is guarded by season 2's main antagonist, Midas. Defeating him allows you to earn the infamous Drum Gun which serves to be one of the best weapons of this season. You can check our very own list of the Best and Strangest Weapons in Fortnite Chapter 2 Season 2. The Agency is located on a small islet and is heavily guarded by security cameras and henchmen. You can also find loots everywhere but make sure to land on a spot where you will not be caught by the henchmen, otherwise, you might get killed easily.
Stealth is the key to infiltrate this place so make sure you and your team come up with an effective strategy to defeat the boss. However, since this place is getting a lot of buzz, expect that this area is often crowded by other players. The good thing is that the place is surrounded by water so you can easily escape if the situation is already beyond your control. There is also a motorboat nearby which you can use to escape if needed.
Fortnite Chapter 2 Season 2 is about to end so make sure you make the most out of it. Currently, Fortnite is available for both Android and iOS devices. Yes, you no longer need an APK for your Android devices as it is now officially downloadable via Google Play Store. (Check What's Special about Fortnite Chapter 2 Season 2 and Why Should You Play it).