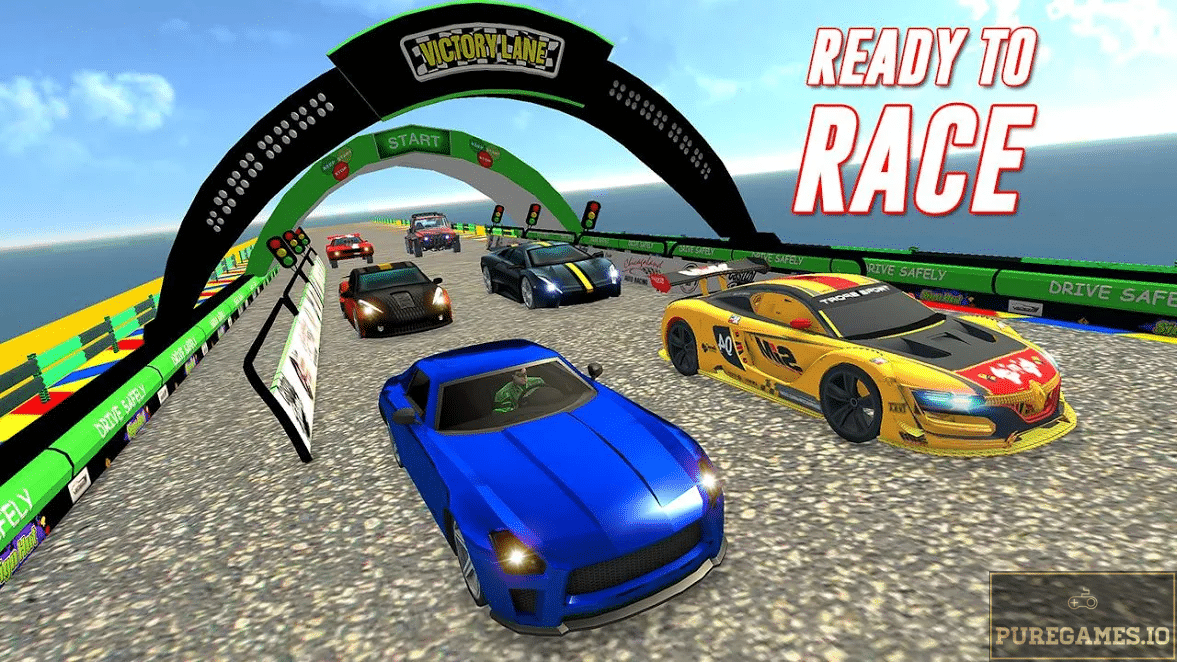 If you are looking for a fun and entertaining game to pass the time, GT Racing Stunts is the game for you. The game is about performing car stunts while cruising through impressively designed tracks at insane speeds. The fun gameplay is coupled with impressive realistic 3D graphics and selection of some of the hottest cars. As a fan of car games, I found GT Racing Stunts to be exhilarating, challenging and very satisfying once you execute stunts perfectly.
Perform Awesome Car Stunts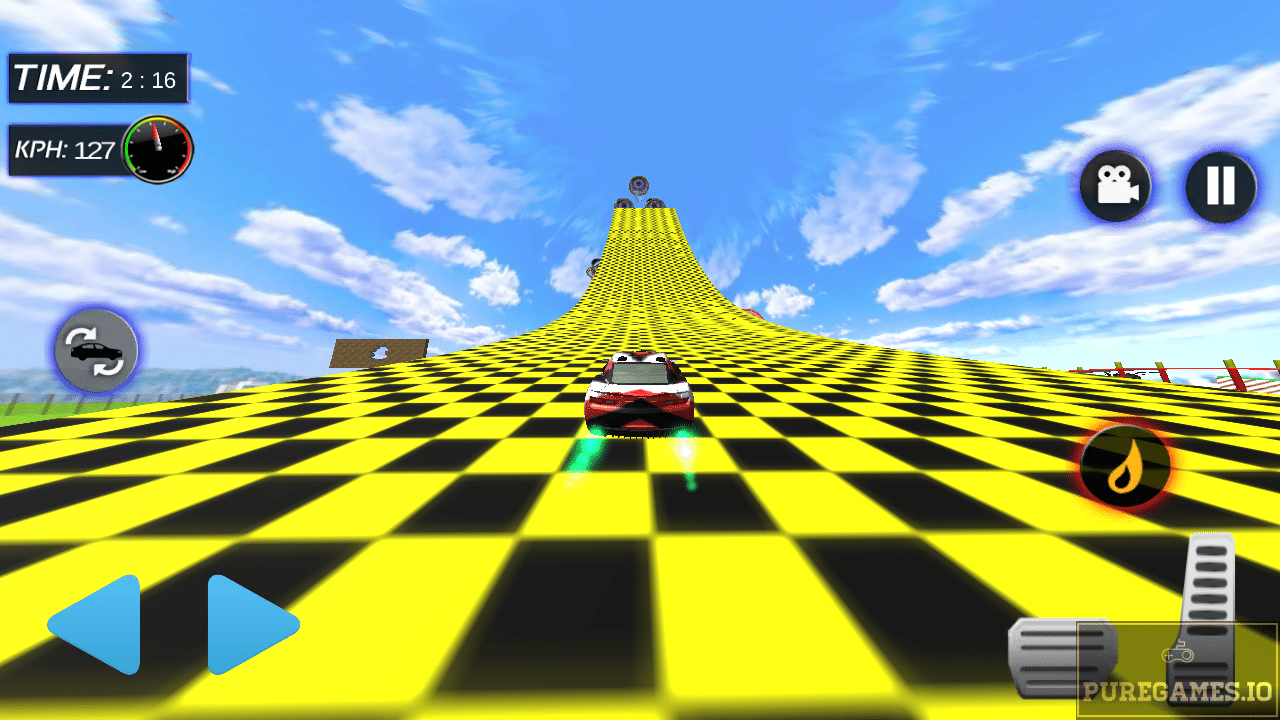 GT Racing Stunts has no story, so you need no introduction to get into the action. If you want to take on various challenges, however, you can select Career Mode where you can choose three additional modes: Loop Stunts, Tricky Stunts and Pipe Stunts. Each of these additional modes has over 10 levels for you to race through and perform stunts. Once you reach the checkpoint in each level, that level is complete.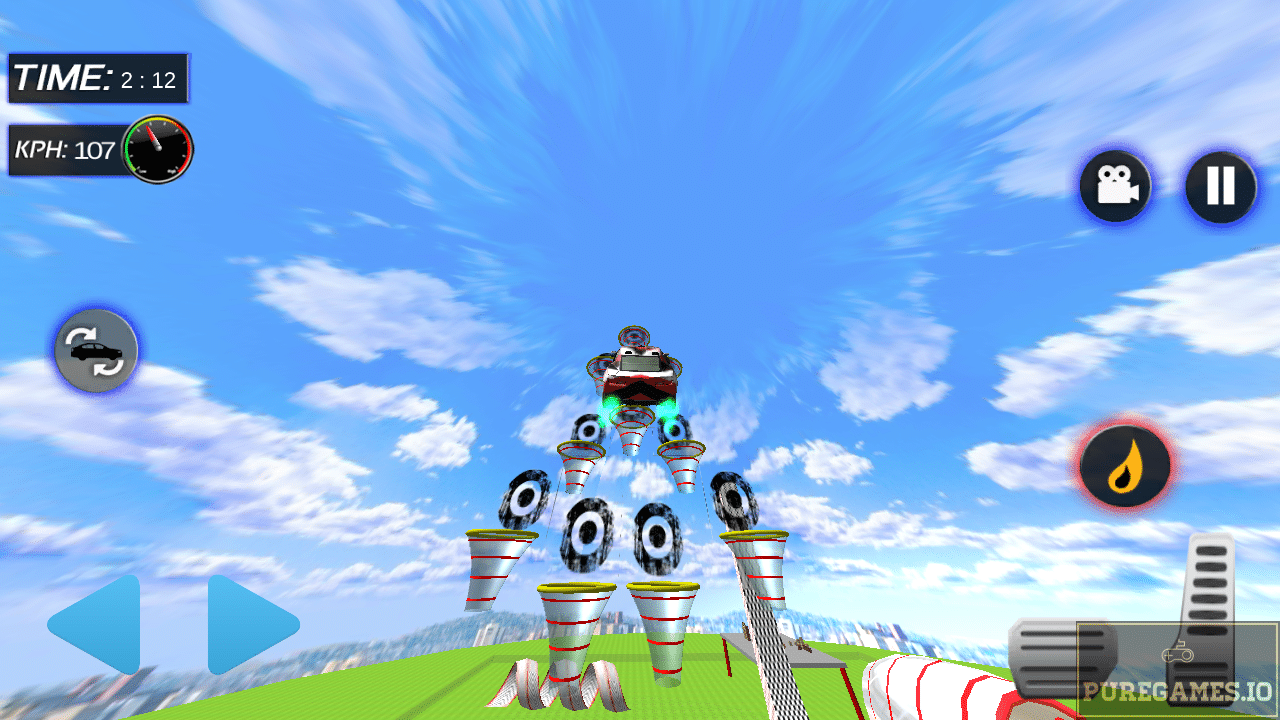 The controls of GT Racing Stunts aren't that hard to master. You have your directional buttons on the left and your accelerator and brake/reverse on the right. When you collect a nitrous boost, a button appears above the accelerator, meaning you can go faster once you press it. When using the nitrous boost, your car gains enough speed to perform some cool stunts, which include, jumping off ramps, looping through pipes and avoiding obstacles.
Although the controls are easy to master, the tracks aren't. Each track is huge and there are plenty of obstacles as there are opportunities to perform those cool stunts. Mastering each level in GT Racing Stunts takes dedication and skill, which means players looking for a challenge will feel right at home as they try their luck on the asphalt, pipes and loops.
Plenty of Cars to Unlock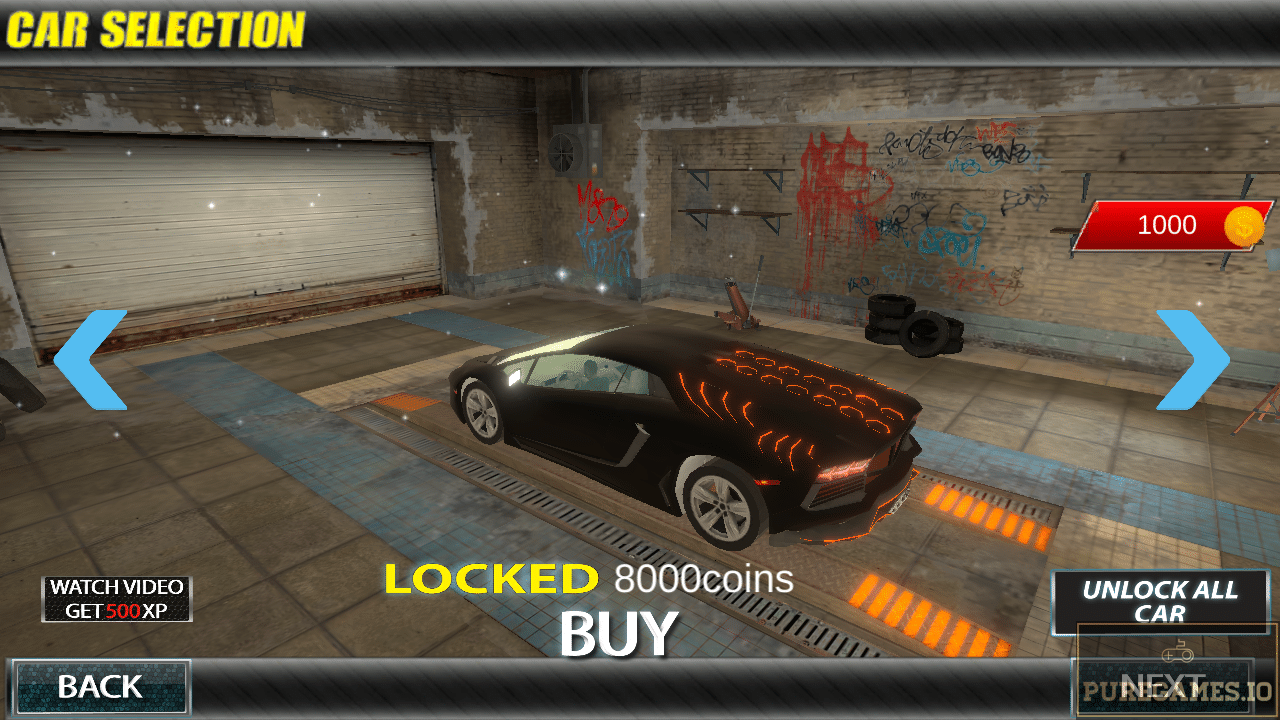 Each level you complete in Career Mode gives you coins. You can use these coins to purchase various vehicles to use on the tracks. You can purchase your choice of sports cars, luxury cars, muscle cars and supercars. Knowing this made we want to complete levels to grind for coins so I can try out these beautiful-looking cars. If you don't have the patience to grind for coins, however, you can simply purchase the vehicles with real money.
Perform Endless Stunts in Free Mode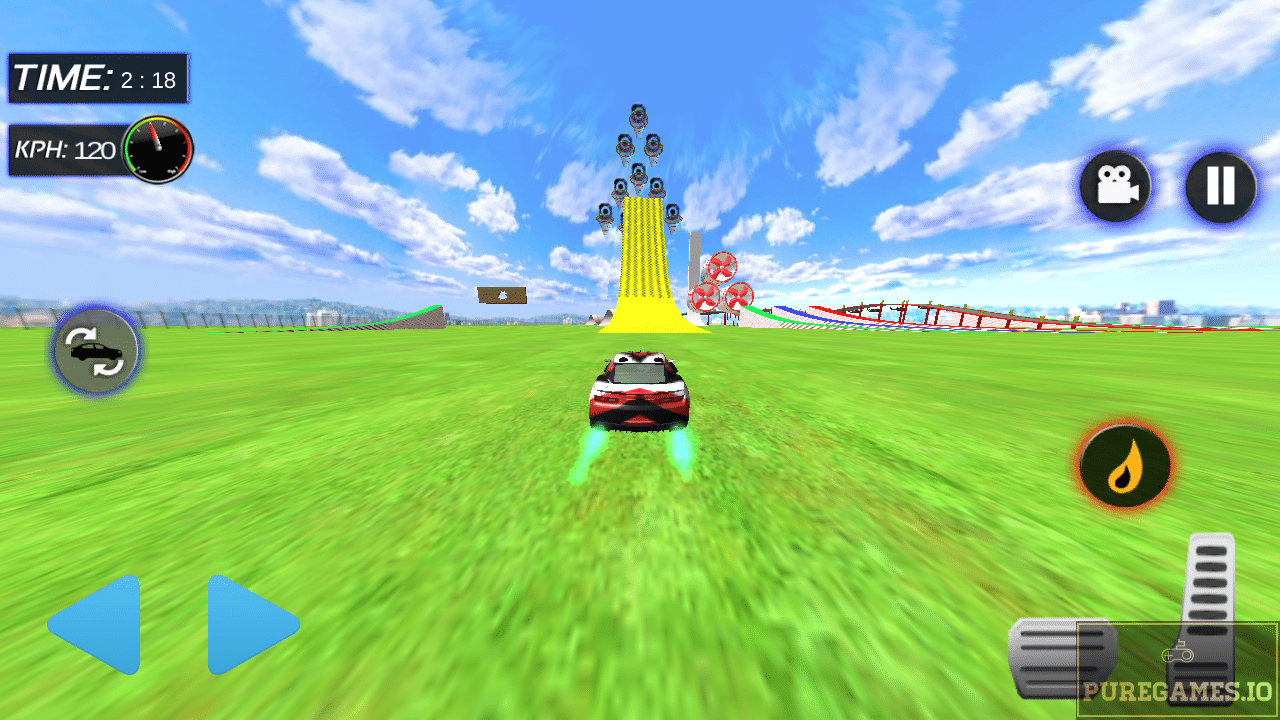 I must admit that if GT Racing Stunts didn't have a Free Mode, It would have lost some points for me. But luckily, it does and the level is huge! You will find all the ramps, loops and pipes in one place, allowing you to just have fun without worrying about anything. Plus, you get unlimited nitrous boost in this mode and it is great practice for Career Mode. One can easily spend hours here, which I did.
Needless to say, I had fun playing GT Racing Stunts. I know there are a lot of car games on Google Play, but this one cannot be skipped. The game has depth with all its challenges, stunts and beautiful 3D graphics (one of the best I have seen on mobile for a free game). Who doesn't like car stunts? No one!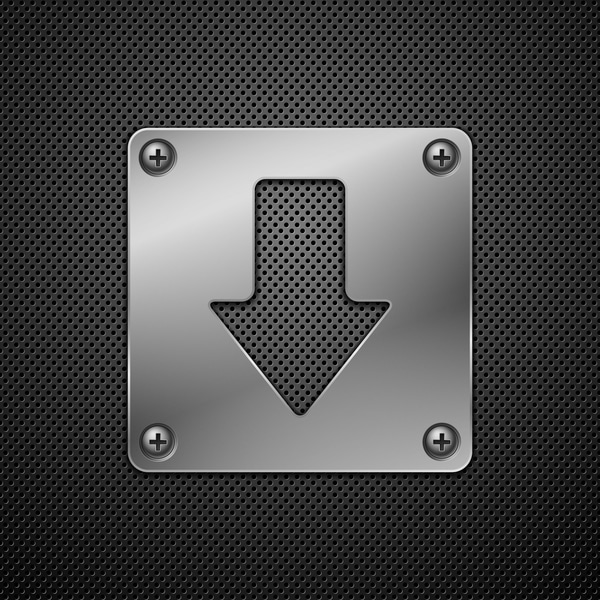 Download GT Racing Stunts: Tuner Car Driving APK for Android/iOS
Select a file to download:
Download GT Racing Stunts: Tuner Car Driving v1.0 APK