| | |
| --- | --- |
| Publisher | Smokoko |
| Platforms | Android 4.1 and up |
| Price | Free |
| Size | MB |
| Latest Version | |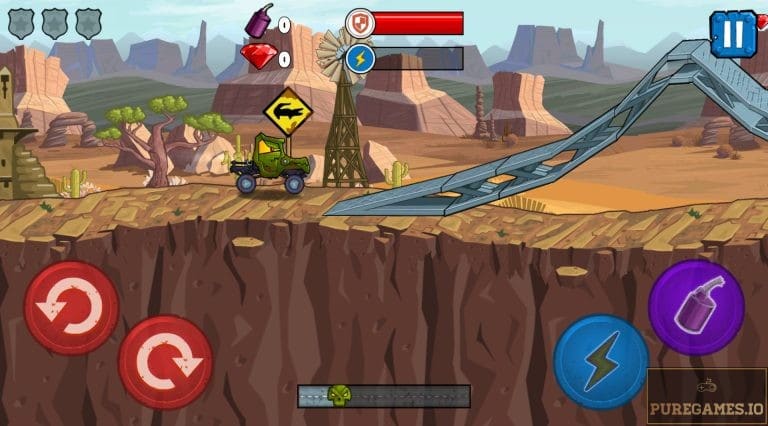 The insane platformer adventure from Smokoko is back and this time in bigger and crazier journey! Car Eats Car 3 will take you to a series of action-packed challenging levels with varying range of difficulties. In this virtual world run by cars, older vehicles are seemingly unworthy or maybe that is how new cars treat them. The game follows a journey of a car which managed to escape the prison to save his friends and to get his sweet revenge. If you are up for a new challenge, you can download Car Eats Car 3 and see how far your skills can take you.
The main objective for Car Eats Car 3 is simple yet surprisingly tricky. The goal is to get into the end point while avoiding the car from crashing. As what the title of the game suggests, your car has the ability to consume other cars that you will encounter along the way.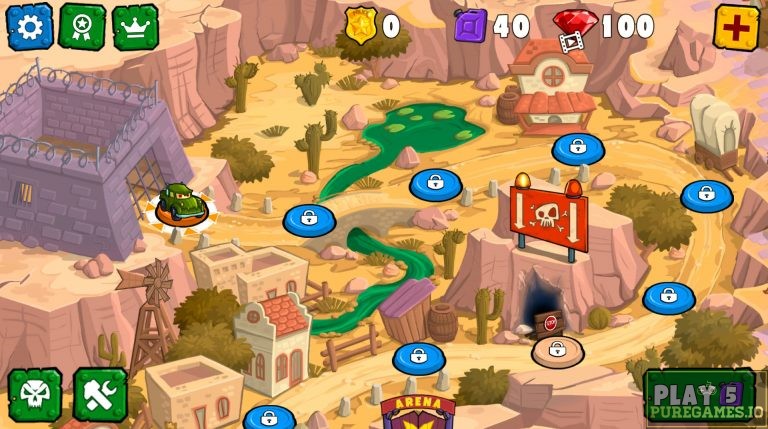 The Gameplay
The Car Eats Car series starts off as a flash game for browsers. The original series features a red vehicle while the mobile version features a completely different character. The flash game also features a different plot.  The mechanics are very simple, guide the car all the way to the finish line or end point. You'll start off from the far right corner of the side-scrolling screen and you have to make your way to the other side. This might sound simple and easy but you will encounter overwhelming obstacles and enemies along the way.
If you download Car Eats Car 3, you can see lots of similarities from its predecessors.  The controls are easily manageable. The car will accelerate automatically and the only thing you can manipulate is the speed and the ability to tilt. In case the car stumbles, you can use the tap-based buttons on the left to tilt the car on both sides. You can also take advantage of your Nitro Boost to increase your speed in a short period of time. The car also has the ability to throw bombs which you can use to eliminate police cars that are chasing you from behind.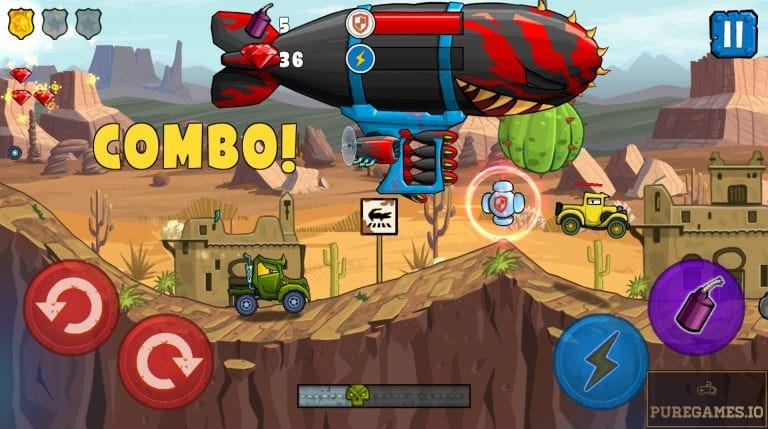 Upgrade Your Car and Unlock New Vehicles
The rate of difficulty in this game is drastically increasing as you progress. You can take advantage of the bonus boosts you can earn from the spins at the beginning of each level but they are just temporary. If you really want to maximize your chances of winning and surviving, you should upgrade the car to its maximum level. You can access the Garage to buy upgrades. There are four major attributes that you can upgrade; Armor, Turbo, Speed and Damage. You can collect Rubies in every level which serves as the games virtual currency. You can also buy other consumables like Bombs prior to each round.
Another element that you will enjoy when you download Car Eats Car 3 is the overwhelming amount of cars you can unlock and use. You can unlock cars in many different ways. Most of them require you to finish Boss levels while others can be found in the caves. You can also unlock premium cars through microtransactions. Some unlockable cars include the Harvester, Archiver, Berserker, Francopstein and many more.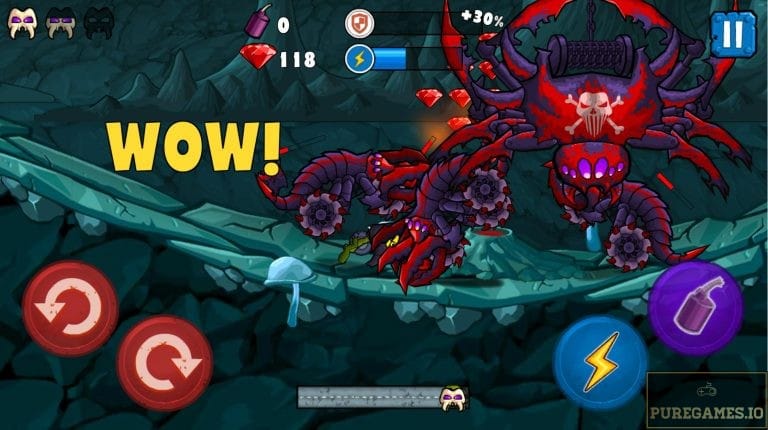 Access Arena and Explore Caves
Aside from the main levels, the game also gives you access to other maps including the Arena and the Caves. Arena is a game mode that takes you to a special stage where your goal is to eliminate all enemies. Interestingly, this particular mode allows you to unlock Berserker, one of the playable vehicles and possibly one of the strongest evil cars of them all.
Eventually, you can also unlock Caves. Unlike Arena, Caves will have separate level maps. In this mode, it takes you to an underground cave with bizarre alien-like creatures. Players can collect eggs and diamonds from this map. Speaking of eggs, you can also acquire Drones that can help you along the way.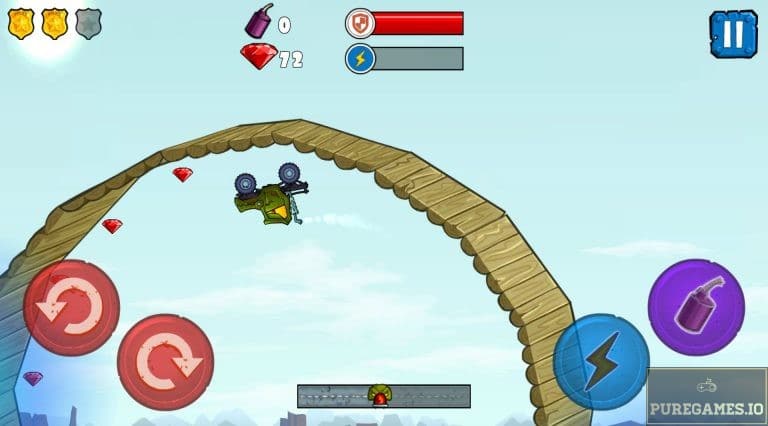 Verdict
Car Eats Car 3 is generally simple yet surprisingly challenging. The game will become more insane and intense as you progress. Take note that the game has "Energy System". Each level consumes 5 Fuel and they will refill in certain time interval. Overall, if you are looking for a game with a decent amount of difficulty and fun, you can confidently download Car Eats Car 3 and add the game on your list!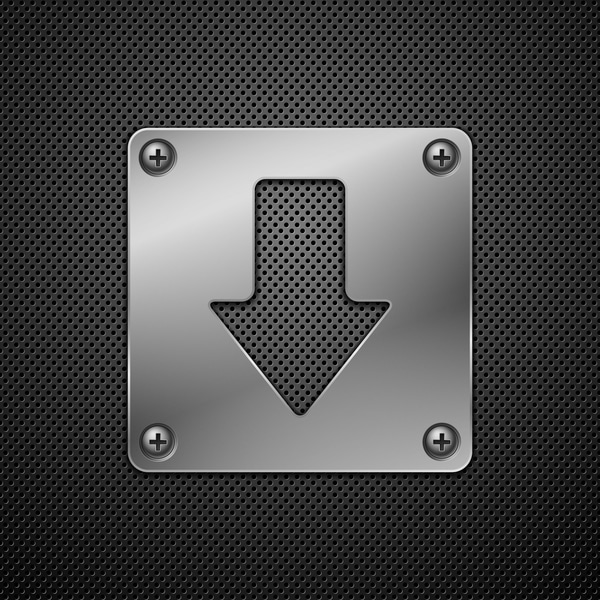 Download Car Eats Car 3 APK for Android/iOS
Select a file to download:
Download Car Eats Car 3 v1.4 APK