| | |
| --- | --- |
| Publisher | Cheetah Games |
| Platforms | Android 4.2 and up |
| Price | Free |
| Size | 194.5 MB |
| Latest Version | 1.2.4 |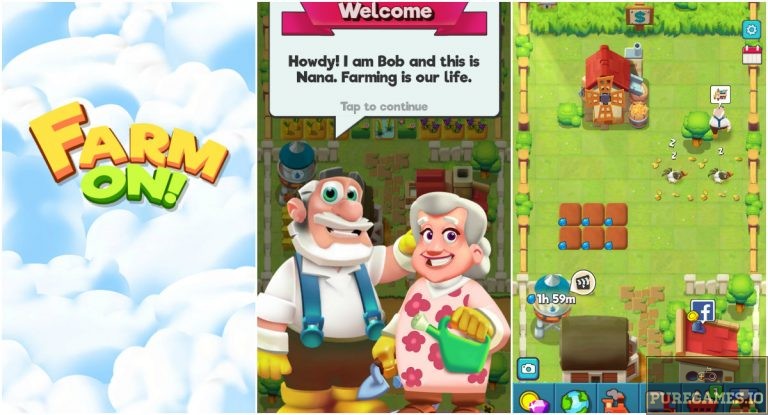 Farming games is probably one of the most common casual games on mobile. We have seen a lot of mobile games that share the same concept. Normally, the goal is to make the farm grow by planting and harvesting crops and by taking care of poultry animals and livestock. Virtual farm games like Big Farm, WildWest : New Frontier or even the mobile version of Farmville offers the same addictive formula. From the people behind some of the successful mobile games like Piano Tiles 2, Tap Tap Fish and Dancing Line, here comes another addictive casual game. Farm On takes you to a simple yet fun farming adventure. If you are fond of this kind of casual gaming, download Farm On! and see what else the game has to offer.
Simple, fun and entertaining! These are best words to describe this game by Cheetah Games. The game will welcome you with a brief introduction where you'll meet successful couple who owns a huge farm. Bob and Nana are generous enough to lend you a piece of their property to start farming and hopefully to share the same amount of success. However, you must start from the very scratch. If you think you have what it takes to become the next farm tycoon, download Farm On! to see how far your farming career will go.
The Gameplay
Interestingly, unlike the typical farming game, Farm On is unique in many levels. It offers a very simple mechanics . Instead of a huge expandable map, the game takes you to an up-scrolling screen. If you have played games like Big Farm or the Wild West New Frontier, Farm On shares a lot of similarities. You start off with a simple piece of land. There's a Barn Yard and 6 plots. The main things you can do is to harvest your crops and sell them, feed animals and get the products they produce and manufacture new products by utilizing the resources you get either from crops or from animals.
Controls are simple and mostly done by tapping respective icons or objects. Crops will grow in certain time duration but you can speed up the process by paying gems (premium currency). Once you harvest a crop, you will earn twice the amount. Let's say you plant Corn, you can harvest 2 corns in return. When you have earned enough money, you can now purchase animals like chickens, pigs and cows. They can produce eggs, bacon and milk respectively.
Expand Your Farm
If you download Farm On!, you should know that one of your main goals is to make your farm grow. You must earn enough levels in order to unlock new areas and new buildings. In order to do so, you must constantly do all your tasks from planting crops to producing new products. The products you produce can be sold in two ways; deliver the goods to customers or selling them directly on the marketplace. The delivery truck will constantly arrive on your farm. It will display all the orders which you must deliver in order to get the money in return.
Upgrading your farm is necessary because as you reach higher levels, the demands will become more overwhelming. The customers will soon ask for more products which will force you to buy new buildings and expand your farm to accommodate more space. There's an overwhelming amount of items, animals, buildings and decorations to unlock which gives this game a decent longevity and replay value.
Adorable Graphics, Music and Multiplayer Component
Another thing you will enjoy when you download Farm On! is the adorable graphics. The cartoonish graphics is something to adore. The objects are interactive too. You can see both Bob and Nana walking around the farm. It is also accompanied with catchy and relaxing music which sets the mood right. To top it all, the game also offers some interesting Multiplayer component. You can connect the game with your Facebook account. This will also give you the ability to visit their farm and access their own marketplace.
Even without connecting with your Facebook, you can still embrace other functions including the World Map. It will become accessible upon reaching Level 8. In this mode, you can visit different randoml players all over the world. It also gives you access to their own marketplace.
Verdict
Farm On! is generally simple yet surprising fun and addictive. The more items you unlock, the more addictive it becomes. It has adorable graphical presentation and it offers a well-crafted gameplay. Unlike most casual games, however, Farm On! requires stable internet connection. The microtransaction comes in with their premium gems which is useful when expediting crops and products duration. Overall, it is a great game and absolutely worth playing. You can download Farm On! for Android and iOS devices for Free.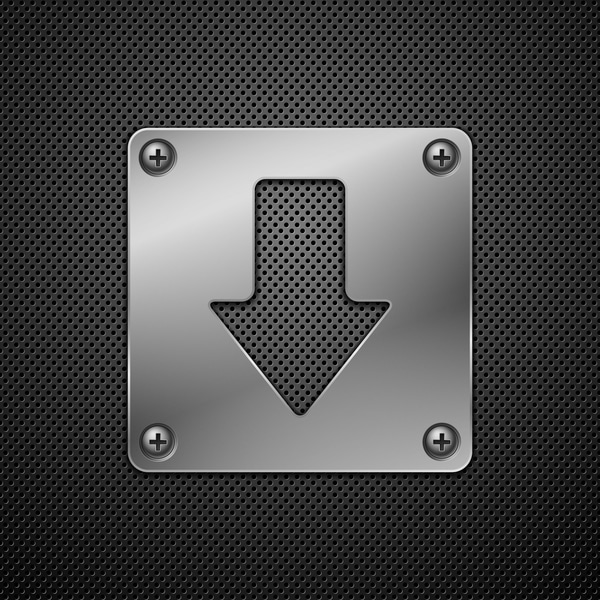 Download Farm On! for Android/iOS
Select a file to download:
Download Farm On! APK