| | |
| --- | --- |
| Publisher | Manodio Co., Ltd. |
| Platforms | Android 4.0.3 and up |
| Price | Free |
| Size | 67 MB |
| Latest Version | 1.1.13 |
Are you ready to take responsibility and save all of mankind? Well, you can try saving what's left of it, in SWAT and Zombies Season 2.
Overview
You're in charge of a SWAT team. The lives of your professional policemen are in your hands! Unlock, train, upgrade, equip a lot of different combatants, and then deploy them on the terrain, to serve one main purpose: stop the hordes of zombies from reaching  Perfectville, the last bastion of the mankind.
Six episodes containing fifteen levels, each come in three difficulty modes: day, night and nightmare. That concludes the stage game mode. There are also arena (multiplayer), infinite (survive as long as you can in a single level) and W.S (stands for World Stage – also multiplayer, but a massive mode, including players all around the world).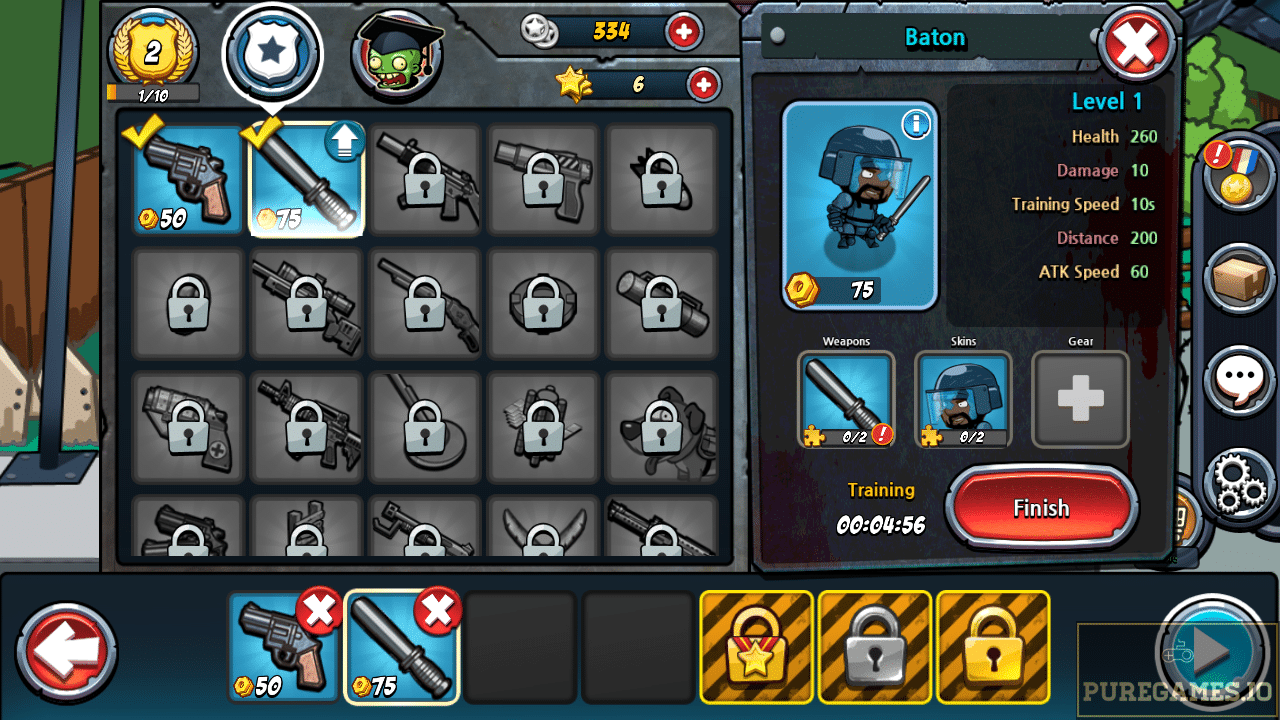 Features
There are over twenty types of specialized units to unlock and train as you level up your team. You can equip your units with all kinds of weapons, explosives, as well with defensive, improvement and trap gear. But, on each diverse member of your team comes a perfect enemy match-up, and even more. The game features all kinds of zombies, to be exact, thirty five. So, it's your job to come up with a unit deployment strategy to perfectly fit the incoming wave of enemies. The good news is: there is always an option of retreating certain units and replacing them with more adequate ones for the situation you find yourself in. And for each full hp unit retreated, you receive a full refund!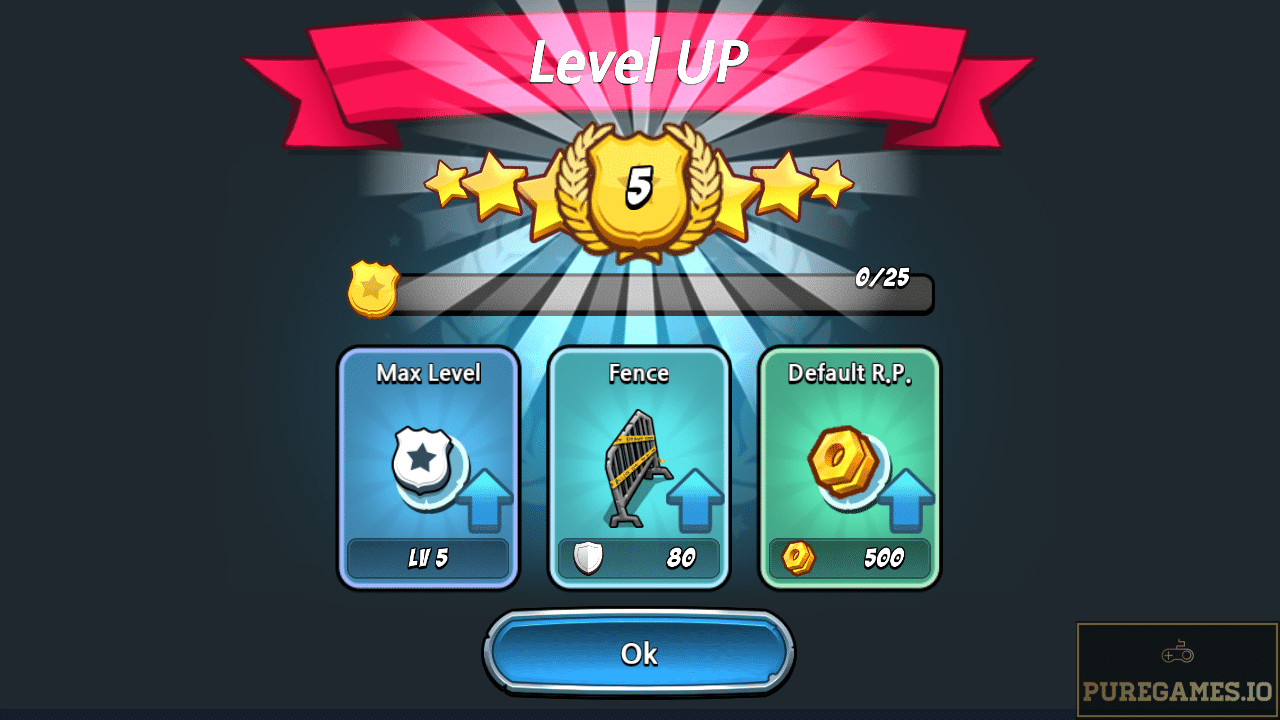 Resources and stats
When preparing for a level, players can use three types of resources: coins, stars and puzzles. First ones are used to upgrade units, second are used to quickly finish training a unit and to unlock new team member slots, and third are used to upgrade equipment – weapons, skins and gear. Good thing there are quests and bounty missions to help you come into possession of chunks of these resources from time to time. In the level itself, one and only resource is bolts dropping from slain enemies.
There are a lot of stats, making this game appear rather as an RPG title than a (tower) defense one. And the hardest part is: all of these have to come into the consideration of the player. Beginning with health, damage, training speed, distance (range), magazine size and reloading time of your units, all the way to health, damage and speed of the zombies, as well as their special ability.
After every level, the player is rewarded with boxes containing coins and new equipment. In order to open these, you will have to either wait for ridiculous amounts of time (several hours) or to give up on some of your hardly acquired stars. Same boxes can be purchased using stars or simply by watching some ads.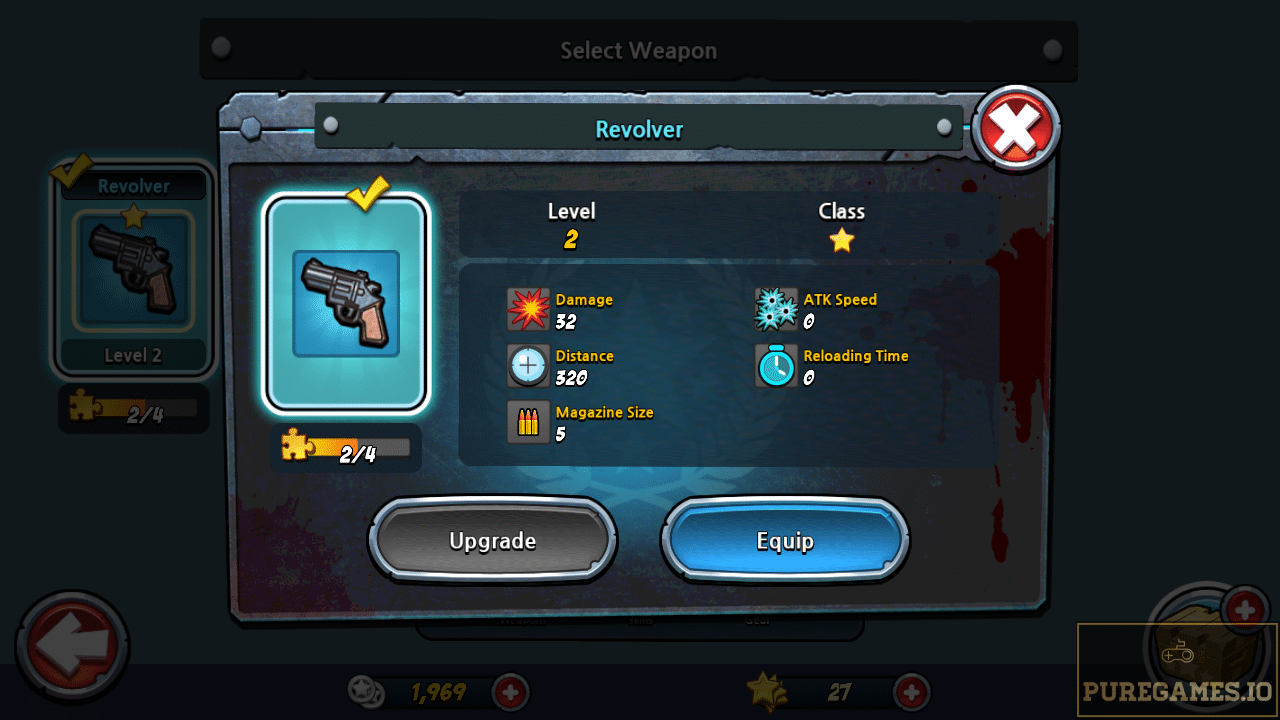 Gameplay
On start of the each level, you get to choose the positions of your units. Fun little detail is the guys wearing gas masks that decontaminate the space which your policemen will occupy when you recruit them. The attacking of your men is automatic, so your job is to retreat, or exchange your units with better ones. Also, don't forget to tap (single target) or swipe (more of them) your team members when they need to reload their weapons (indicated by an ammo icon) and bolts (screws) which drop from slain zombies. You can use those bolts during a level to recruit more men, if you have decontaminated space available.

Sounds easy, but as you progress, you'll be introduced to more different units, more rows and space to put those, and of course, more enemies to fight. Not to mention explosives and other types of single-use weaponry deployed manually. Then there are the snipers, which work on a similar principle. So, coordination of the situation becomes really challenging really quick, somewhere around eight or ninth level of the first episode – Hometown.

Guidance
Since the game is pretty complex, the development team made sure to include a detailed tutorial and a lot of previews, which give you the insight of how various units, enemies and other elements work. There is a lot to take in regarding the interface of the game too. Unfortunately, there isn't any help or hint options to explain the player what each and every tiny icon means. Not to mention the settings menu with the most options I've ever seen in a smartphone game.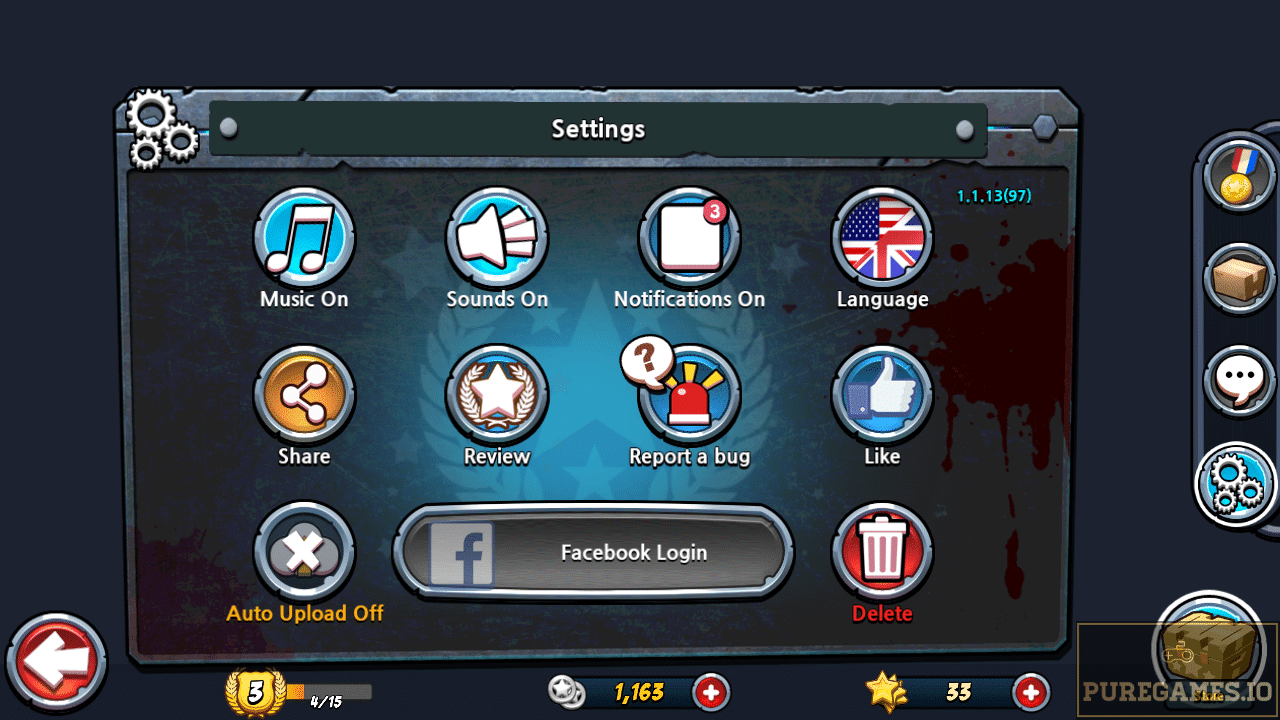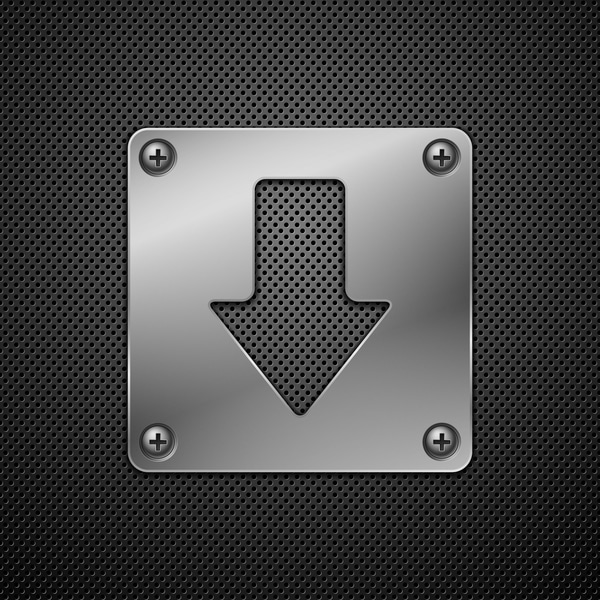 Download SWAT and Zombies Season 2 APK for Android/iOS
Select a file to download:
Download SWAT and Zombies Season 2 v1.1.13 APK