| | |
| --- | --- |
| Publisher | Outfit7 Limited |
| Platforms | Android 4.1 and up |
| Price | Free |
| Size | Varies with device |
| Latest Version | Varies with device |
If your summer has started out with bad weather, don't despair! Talking Tom Pool is here to make up for those non-swimming days! It's as fun as the real thing.
Overview
This hot game brought the matching puzzle genre up to a whole new level! Instead of just repositioning your elements, you get to sling Tom and his friends, while they sit in their floats, splattering in the pool. Each of them are distinguished by a certain type, and float color, so it's easy to spot which you should connect. The objective is to match the same characters in fewer moves possible.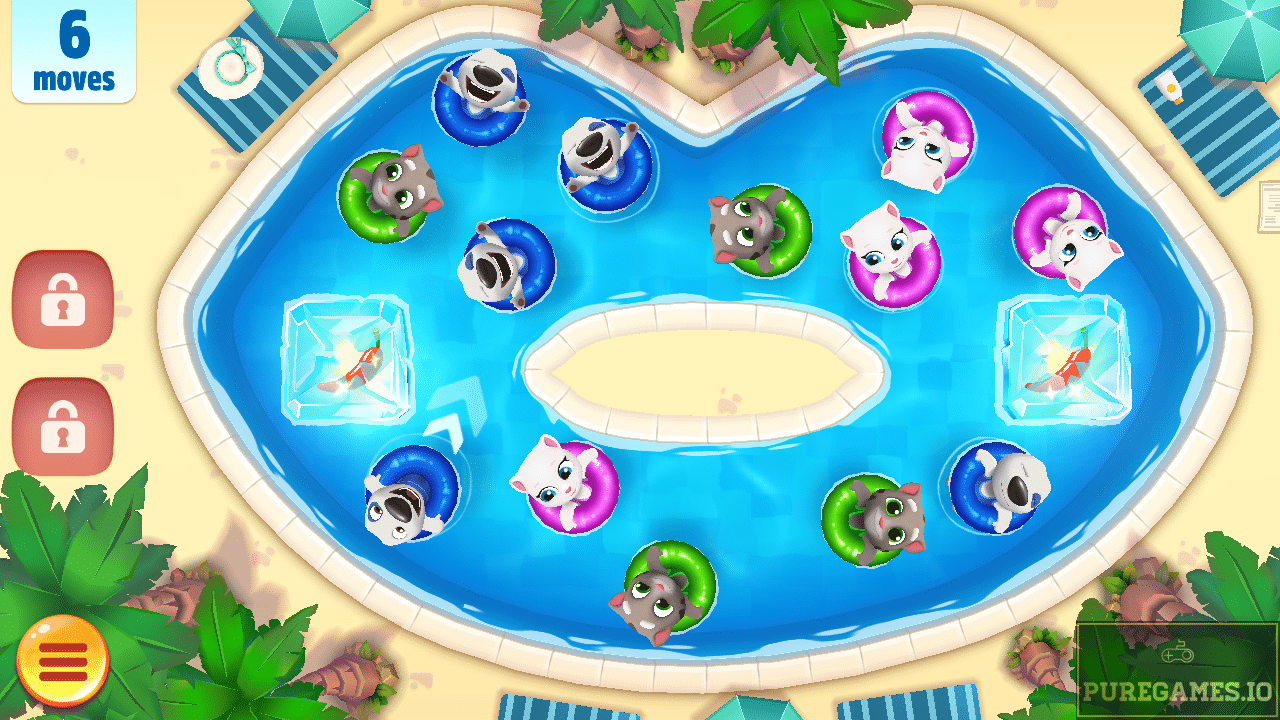 Gameplay
Tom and his friends ricochet against the pool walls and obstacles that increase as you progress. Some of them can be manipulated in dozens of ways, but some don't. At first, this game seems like it's only fit for toddlers, but after a few levels it proves otherwise. When you dive deeper into the game, you'll see that you'll have to plan your moves carefully. Not only the puzzles get harder and more complex, the number of available moves reduces, later on. On the other hand, number of pools per level increases. Experiment with the strength and the direction of the sling mechanic early on, so you could discover all the possibilities soon enough. It may look like the order of the characters you connect is irrelevant, but for the best score, keep in mind that it isn't. Hint: firstly look for those blocking a perfect-one move match. Take your time. Develop a plan. Realise it. Profit.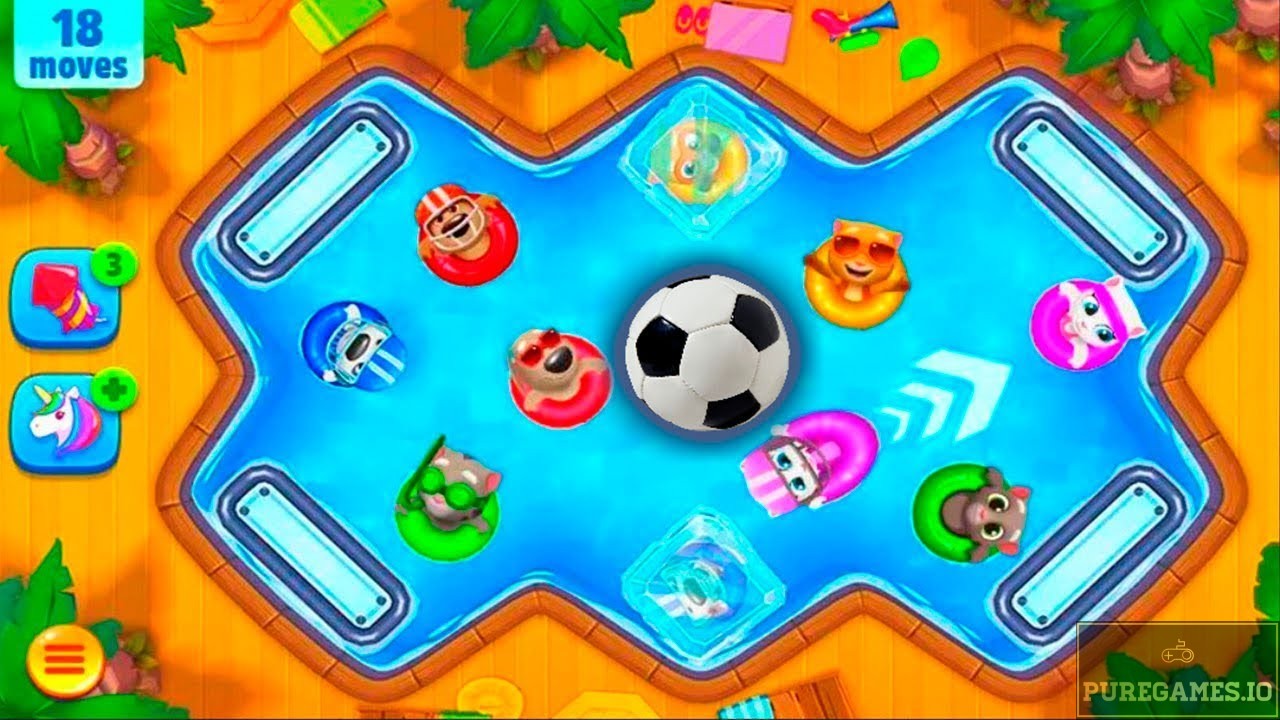 The mid-level
Between the levels, you'll get a chance to build and manage a whole waterpark! Speed and efficiency of that process, however, depend on how well you manage to play the levels. Give your best to earn the most keys, your main resources in this strategy/tycoon segment of this cute little pastime. Build and upgrade your pools, water rides, gardens, snack and fun zones and so much more! You can even build a lighthouse! How amazing. Needn't I remind you to fill your park with various visitors. But beware, visitors have certain needs (food, fun) that are somewhat expensive to fulfill. No one said that decision isn't rewarding. After some time and effort, your park can look really cool, attractive and gorgeous! Just observe your experience meter filling up and look for new available features on each level.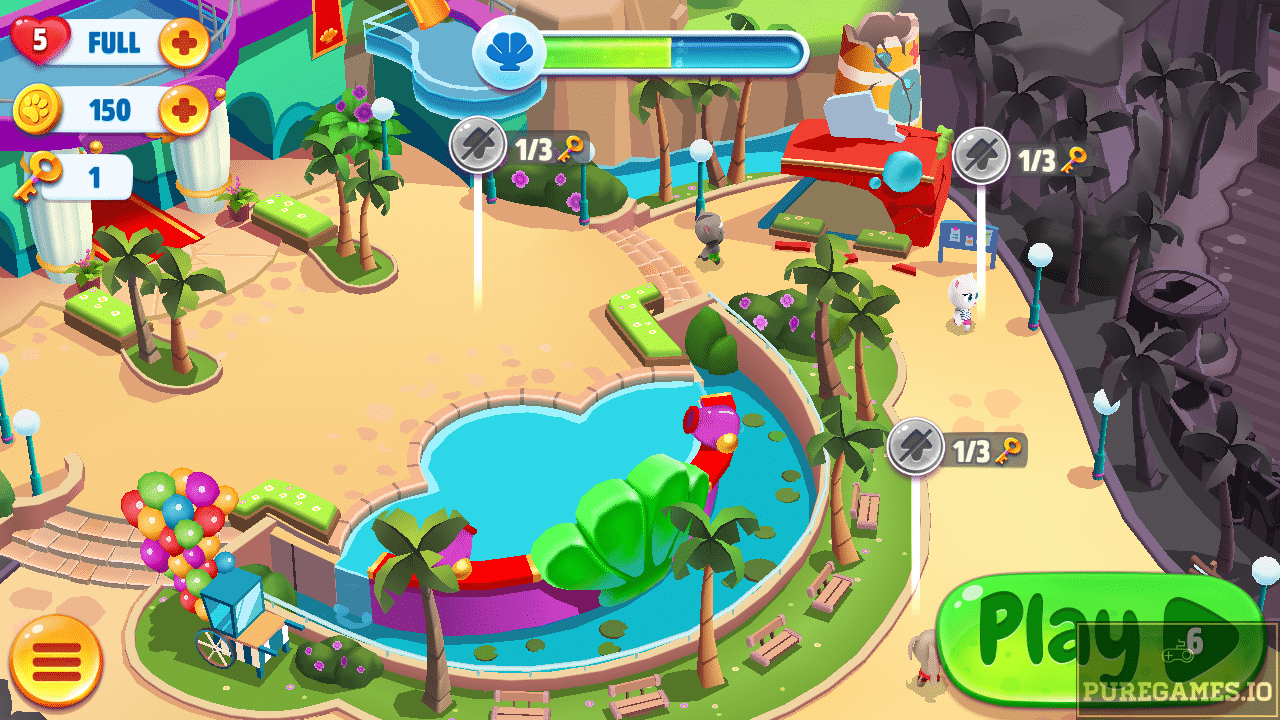 Proportion of the game
When you decorate and fill your screen with lots of shiny elements, only then you'll realize that you've been managing just one sector of the park! You can unlock five more that feature all kinds of themes and innovations. Rain can pour for days during the summer, because this alternative offers endless hours of quality content and fun! For some extra visual appeal you can use a premium resource: coins. You get 150 of those at the beginning, and can buy more at the in-game shop. These can also help you refill your lives or buy more moves, if you happen to carelessly swing Tom and his friends around the pool for too many tries. There are some useful and fun power-ups in the store too. It all comes at a reasonable price, so parents don't panic when you notice that the game features purchasable content.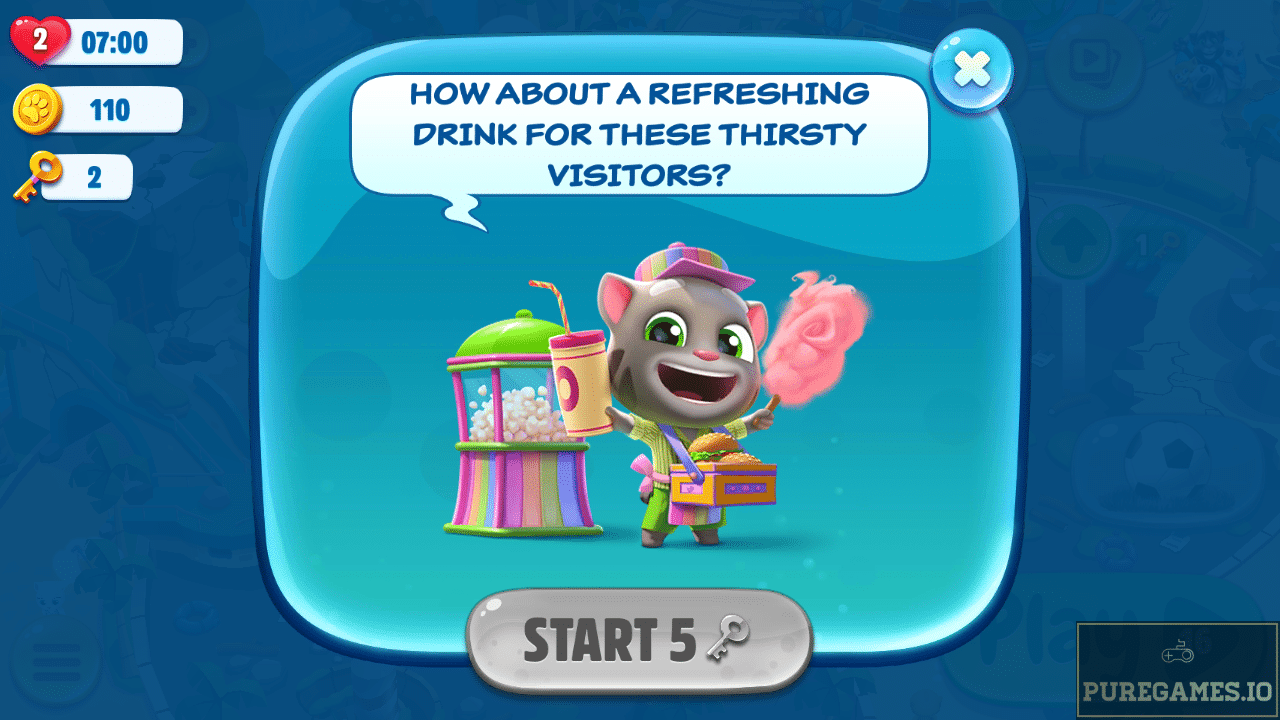 Presentation
Oh boy does this game make your heart melt. All those cute little animals playing around the park are designed and animated so well and so kid friendly! Even the interface and core mechanics are encouraging and harmless. You can let a child of any age enjoy this spin-off installment of the well known and established series. Colorful, vigorous, cute and lovable aren't even beginning to describe this gem. The same can be said about music and sound effects, that are planted to make every move you make in this game even more engaging and rewarding.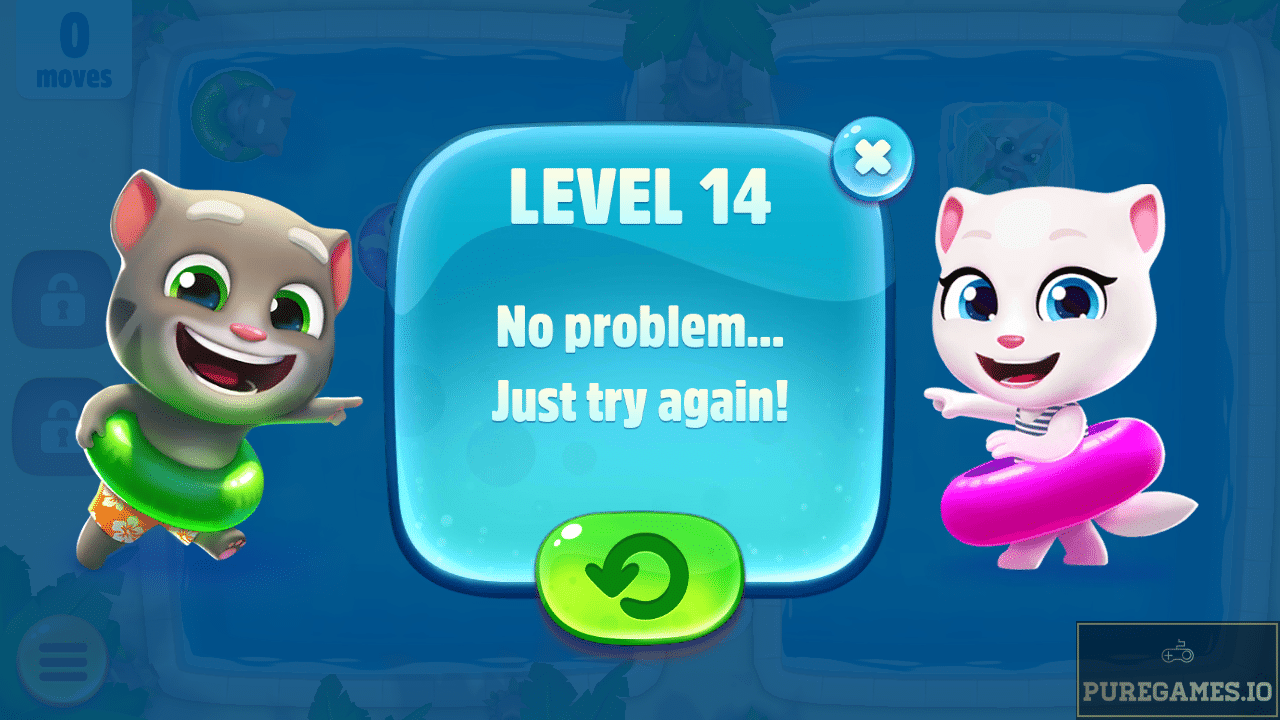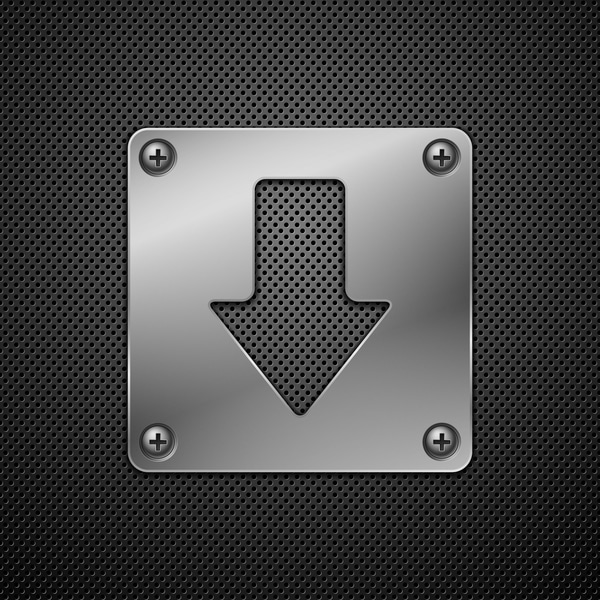 Download Talking Tom Pool APK for Android/iOS
Select a file to download:
Download Talking Tom Pool v1.6.2.189 APK