*This post will give you a quick guide on how to reduce lag for low-end phones and to play Rules of Survival smoother. Enjoy!
Battle Royale is possibly one of the most in-demand game genres today! The genre has an interesting origin which starts off as mods in various games like Minecraft until it became a standalone game. Some of the leading battle royale games today include PlayerUnknown's Battlegrounds (PUBG) and Epic Games' Fortnite. Another equally amazing battle royale game today is NetEase' Rules of Survival.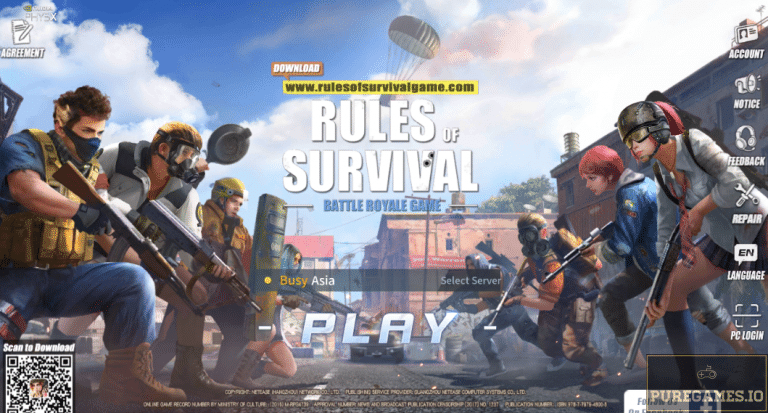 Much like PUBG and Fortnite, ROS also features superb quality in terms of the graphics and gameplay. It follows the same mechanics in which your main objective is nothing more but to survive. Just like the standard form of a battle royale game, it starts off by deploying 120 players on a remote island. Every player will start off from the very scratch as they are not equipped with any weapon.
As soon as they land, they should start scavenging weapons from different buildings. There are 15 locations in the map which they can freely roam. The challenge however comes in when the battle zone shrinks. From time to time, the battle zone will decrease in size and players must keep themselves within the safe zone. The last man standing wins the game!
With superb graphics and well-polished gameplay, Rules of Survival is undeniably a great game that you can confidently download on your device. The only problem is the fact that the game is quite huge and most low-end phones may not be able to support the game to its full potential. Some players with low end phones might experience lagging issues which affects the entire game.
Just because you own a low-end phone doesn't mean you can enjoy the game. There are actually things you can do to reduce lag on low end phones and play Rules of Survival smoother.
What Causes Lag?
In any online game, experiencing lag is more like a common scenario but what exactly causing it? What exactly you can do to reduce lagging and play Rules of Survival smoother? Well, first and foremost, lagging is often caused by hardware issues. Rules of Survival requires an Android phone with at least a version of 4 and above while Apple user must have at least iOS 7 to play Rules of Survival smoother. Those lower-end phones will often experience lagging issues.
How to Reduce Lag for Low-End Phones to Play Rules of Survival Smoother?
The graphics and the high frame rate of the game is the culprit so if there is one thing you can do to reduce the lag, it is to configure the settings.  Simply access Settings menu by tapping the Gear icon from the main screen.
Under the Graphics Settings panel, tick the box of your preferred quality. For low-end phones, it is ideal to set the quality in Medium or Low. On the same panel, turn off the Damage Indicator. This feature might be an advantage to determine the health status of your opponent but it will only causes lag for low-end phones.
Internet connection will also determine the game's overall performance so make sure to have a stable connection. It is also advisable not to access any apps during the game. Multi-tasking may just affect the game and prevent you to play Rules of Survival smoother.
If your laptop or computer has higher specs, you might consider downloading third party software like BlueStacks or NOX and download the app. (Also Check : How to Install NoxPlayer Android Emulator on PC)
If you want to play Rules of Survival, feel free to check our in-depth review HERE!