| | |
| --- | --- |
| Publisher | LEGO System A/S |
| Platforms | Android 4.1 and up |
| Price | Free |
| Size | 73 MB |
| Latest Version | 6.7.5222 |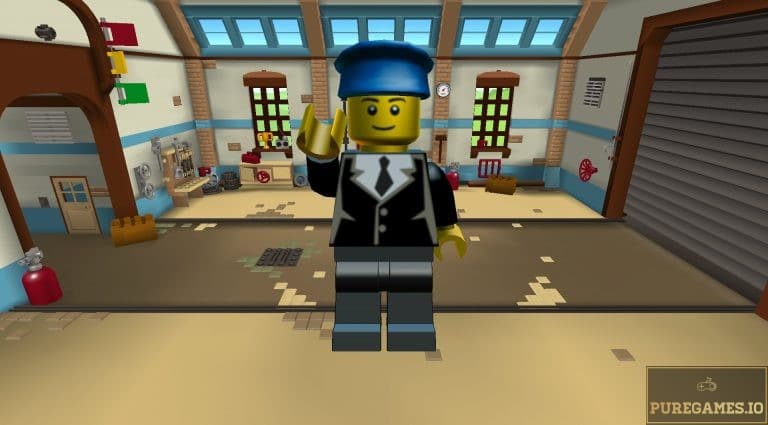 If you are looking for mobile game for your kids that will not just give them fun but also help them unleash their creative imagination, LEGO Juniors Create & Cruise is definitely a perfect fit. We all grew up playing LEGO and it is nice to see that kids of this generation can experience these building blocks digitally. You can download LEGO Juniors Create & Cruise and let your kids enjoy the game while expressing the best of their creativity.
LEGO Juniors Create & Cruise has no concrete goal but kids can play the game as long as they want and unlock every feature. As what the title suggests, if you download LEGO Juniors Create & Cruise, you can create vehicles and "minifigs". You can also cruise or operate your vehicle and navigate through a cute LEGO world map.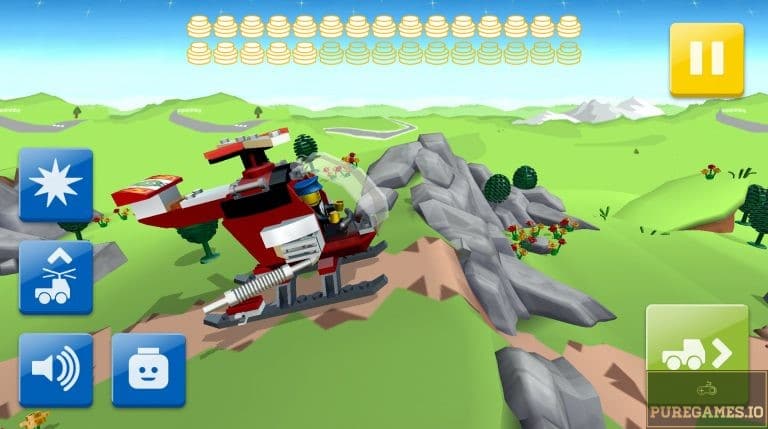 The Gameplay
Considering that this game is intentionally made for preschoolers, LEGO Juniors Create & Cruise is very easy to play. It follows simple mechanics that kids can learn in no time. Basically, the game has two phases; Create and Cruise! The game starts off in a garage where you can customize your Minifig and assemble a vehicle. A Minifig has four customizing options; Head gear, Head, Top and Bottom. Each option is presented through layers and all you need is to swipe and combine them. This mix and match feature certainly allows your kid to be creative!
After creating your own Minifig, you'll proceed to the vehicle creation. Interestingly, the game features a lot of vehicles to unlock. You can ride a police car, a racing vehicle, a fire truck and even a helicopter. Once done, you may now proceed to the next phase – the Cruise! In this phase, you will operate your selected vehicle. There will be tap based buttons on the screen to help you navigate. The goal is to reach the finish line. While driving, you can collect Lego pieces along the way and this will fill up the Lego Meter above the screen. If you've collected enough, you'll get a gift which can be a new Skin or a new Vehicle.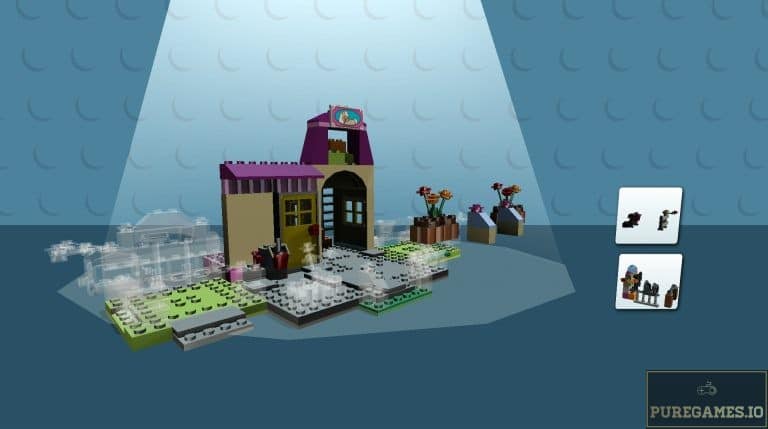 The More You Play, the More You Unlock Items
The game is generally simple but surprisingly addictive. Every time you complete a run, you will unlock a LEGO Build which will be added on the scenery for your next run. This particular feature provides the game a nice replay value and longevity. The more you play, the more you unlock items and the better the scenery you can get.
Speaking of Scenery, the game takes you to a dynamically changing atmosphere where there's a night scene and an interchanging seasons like rain, snow and autumn. In addition to that, there are also some areas which are only accessible if you use certain type of vehicle.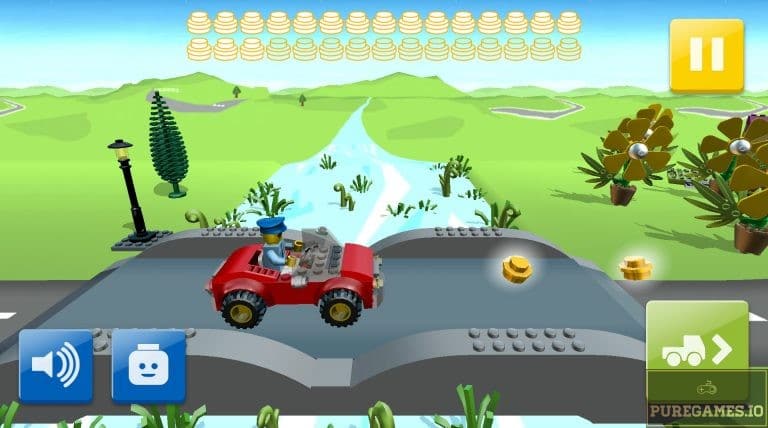 Kids-Friendly Mobile App
If there is one thing that will convince you to download LEGO Juniors Create & Cruise, it's the fact that this game is absolutely kids-friendly. First of all, the game has no in-app purchases which mean everything in this game is freely accessible. There is no need to purchase anything!
Above all, the game has no third party advertising either.  There are no annoying ads or deceiving contents in this game which certainly makes it safe for kids.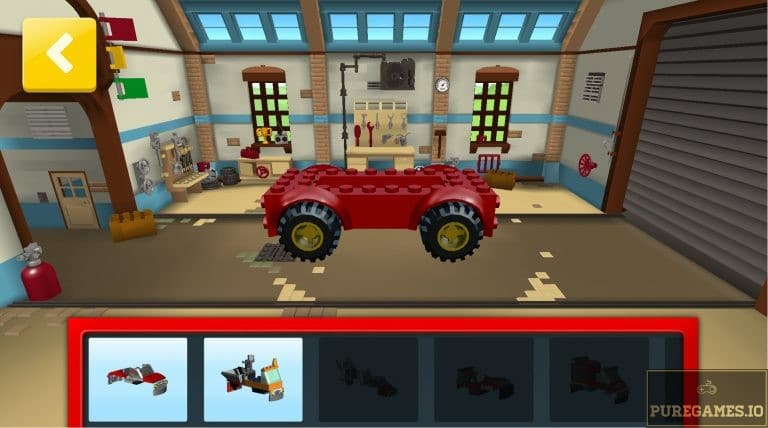 Verdict
Parents can definitely download LEGO Juniors Create & Cruise for their kids. Generally, it's simple and absolutely fun that even adults can enjoy! It has remarkable replay value and longevity while graphics are very neat as well. Overall, it is a great mobile game for kids!

Download LEGO Juniors Create & Cruise APK for Android/iOS
Select a file to download:
Download LEGO Juniors Create & Cruise v6.7.5222 APK