Publisher
EivaaGames
Platforms

Android 4.1+;

 iOS 7.0+

Price

Free

Size
27 MB
Latest Version
2.1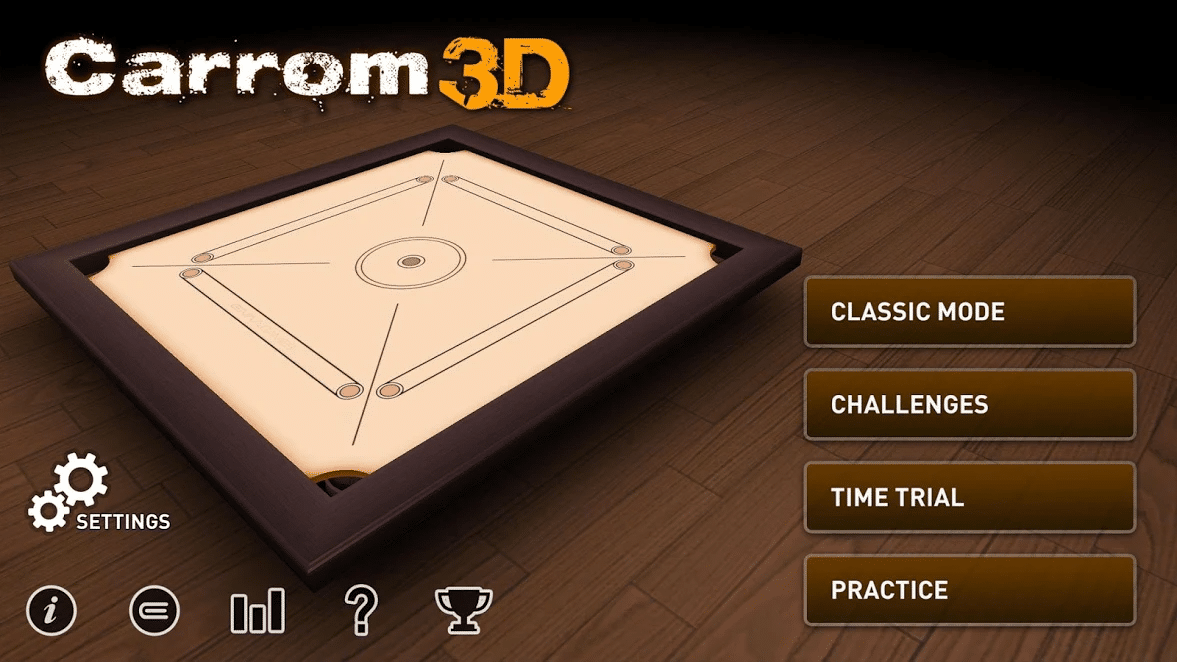 I grew up in a family where we loved to sit down and play a variety of games together. Monopoly and Scrabble where the favourite, but once in a while we would sit down and play some table-top games, one of them being carrom! From what I remembered from back then, this game was a huge blast! This made me excited to see that EivaaGames have made it available on smartphones and tablets in the form of Carrom 3D.
Carrom at its Best!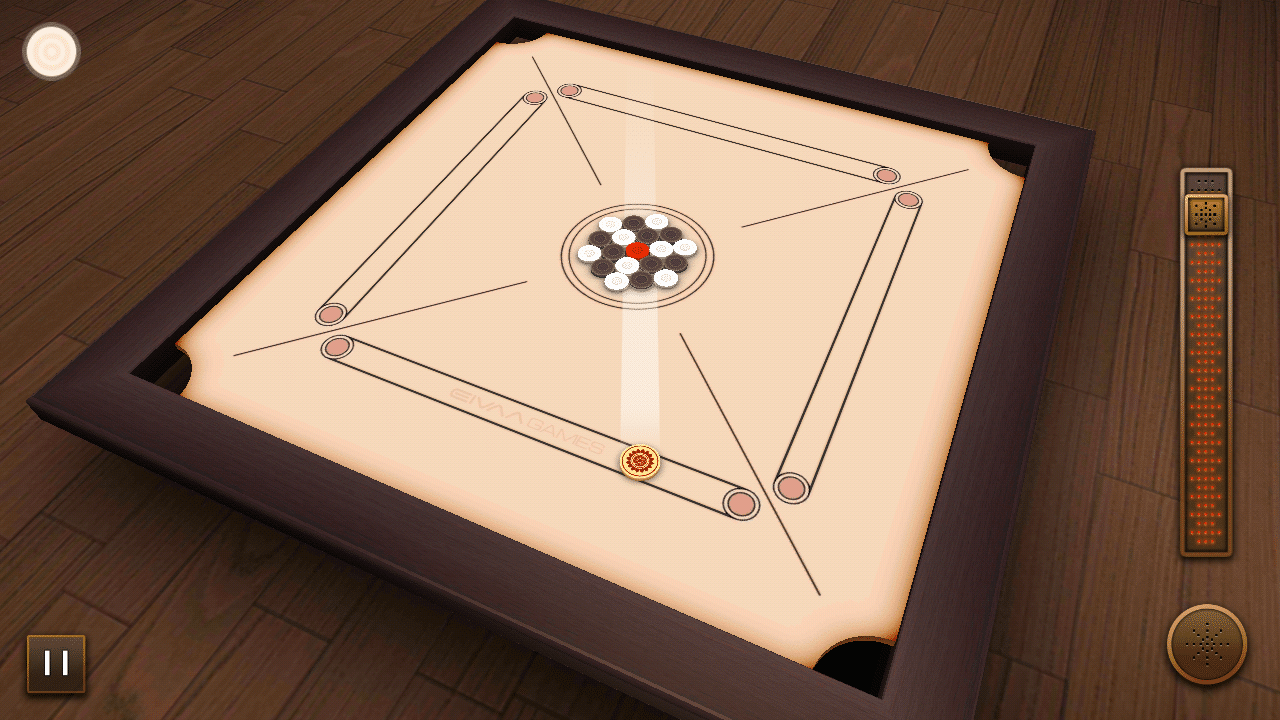 I know many people aren't familiar with carrom, but the game is not all that hard to play. All you have to do is flick a heavier disk (striker) across the table in order to knock the lighter disks (called carrom men) into the pockets. Players pick either white or black and each player has 9 carrom men (18 in total) to pocket. First one to pocket all 9 of his carrom men and the Queen (red disk, which has to be pocketed before the last disk) wins.
I would just like to assure all carrom loved across the world that, Carrom 3D captures the essence of the game beautifully. The physics of the game are also realistic, making you feel like you are playing the actual game!
Excellent 3D Graphics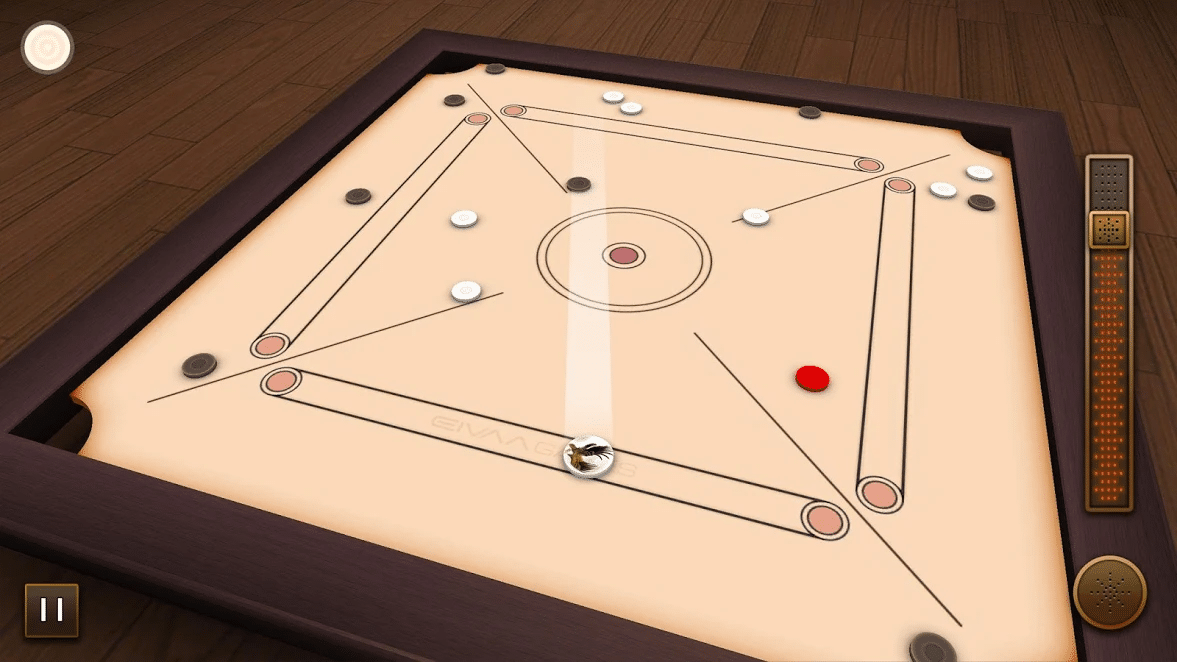 I like the fact that the game is in 3D because it adds to the realism and allows for me to make some interesting shots. Carrom is a game that requires great precision and this is easy to achieve in Carrom 3D. Even though the original tabletop game required you to flick the striker across the table, which took some dexterity, this game makes it easier by giving you an adjustable power meter and a button that shoots it across the table. This makes the gameplay fun and intuitive.
Play Alone or with Friends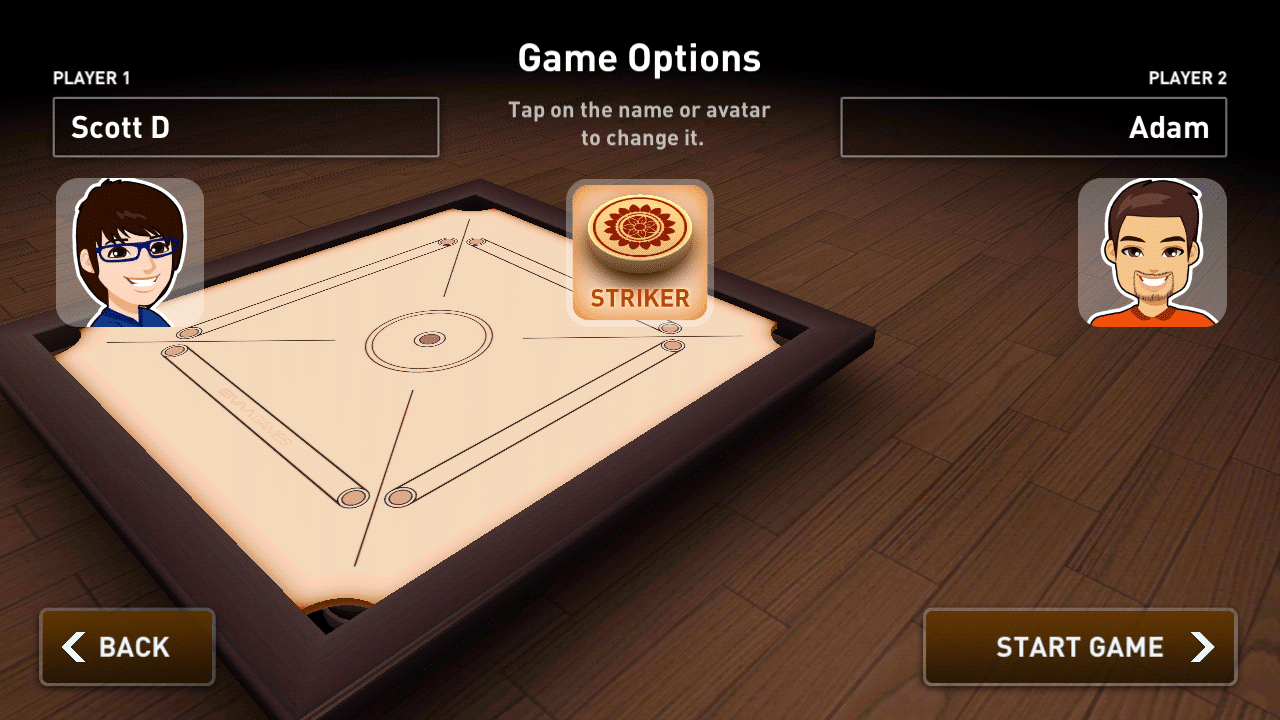 Carrom 3D has a classic mode that you can play with an AI or with a friend. Playing with the AI was fun, and I found that it offered an actual challenge. This forced me to think of ways to outsmart the computer, and it was pretty rewarding. Although the multiplayer is not online, you can easily pass the smartphone or tablet over to your friend so they can make a move after you make yours. Overall, I still found the multiplayer to be one of its best features.
Awesome Challenge Mode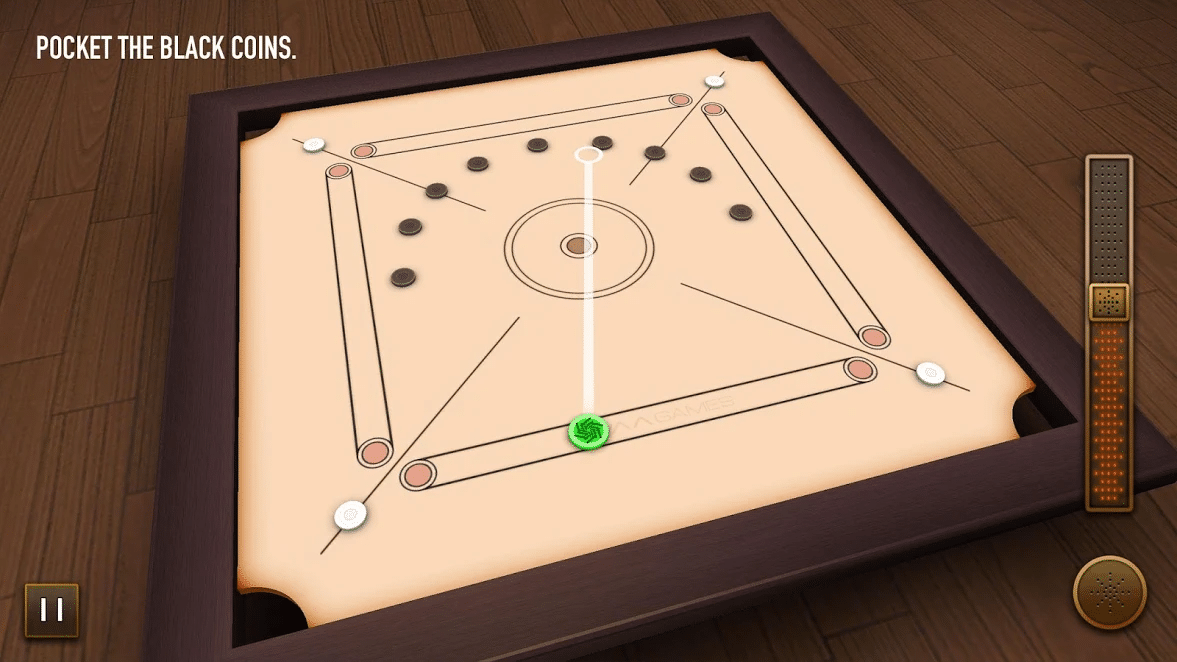 If you feel like playing Carrom 3D all by yourself without facing a friend or computer, the game has an awesome Challenge Mode. Not only are the challenges fun to complete, they also sharpen your skills, which makes for great practice. I suspect you will spend hours trying to complete them all (I sure did!).
Time Trial is Intense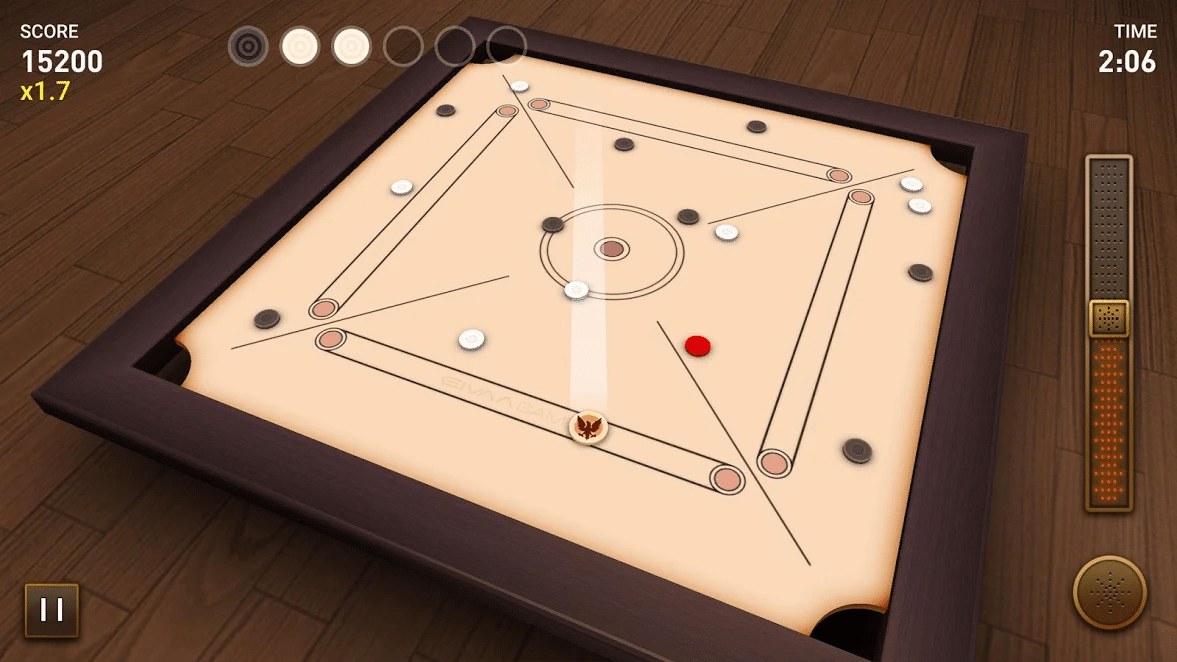 The Time Trial mode, where you have to pocket as many disks as possible within a time limit, amplifies the fun of the game. You only get four minutes and there is a multiplier that increases your score the more disks you pocket. You need speed and precision for this mode, which makes it a blast. But the intense action alone will keep you coming back for more.
All in all, Carrom 3D is one of the best carrom simulators out there. The excellent 3D graphics, game modes and physics make for one fun game. I highly recommend this it to all carrom lovers and new newbies looking for an entry point into the wonderful world of carrom. This is one game you shouldn't miss!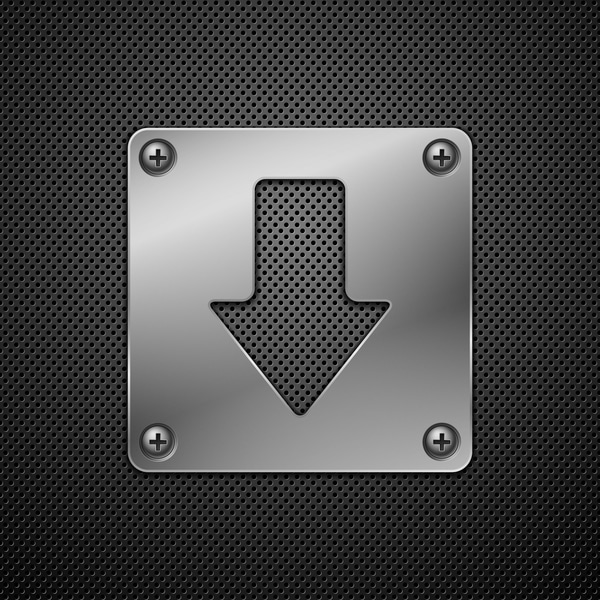 Download Carrom 3D FREE APK for Android/iOS
Select a file to download:
Download Carrom 3D FREE v2.1 APK