| | |
| --- | --- |
| Publisher | Outfit7 Limited |
| Platforms | Android 4.1 and up |
| Price | Free |
| Size | 82MB |
| Latest Version | 4.7.2.91 |
Who doesn't want to own a kitten that can do things beyond anyone's imagination? Have you ever seen a cat that can actually talk? After the success of The Talking Tom Cat mobile app in 2011, Outfit7 Limited expanded their franchise to 20 more mobile apps featuring the well-loved anthropomorphic Talking Tom cat and his friends! My Talking Tom was launched in 2013 but unlike its predecessors, this mobile app is more than just a fun voice changer.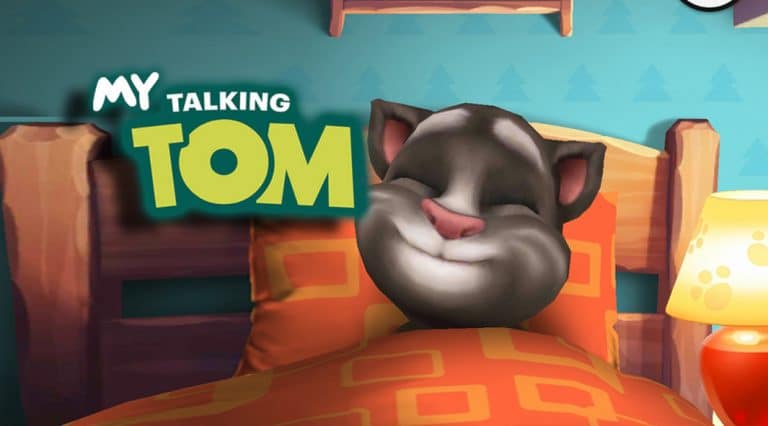 My Talking Tom is a virtual pet mobile app which works similarly with highly acclaimed games like Pou. Basically, the objective is simple, you just have to take care of Tom and provide everything it needs. Much like the classic handheld game like Tamagotchi which serves as the main inspiration by most Virtual pet mobile games today, Tom has its basic necessities you need to constantly provide. This includes food, bath, sleep and play.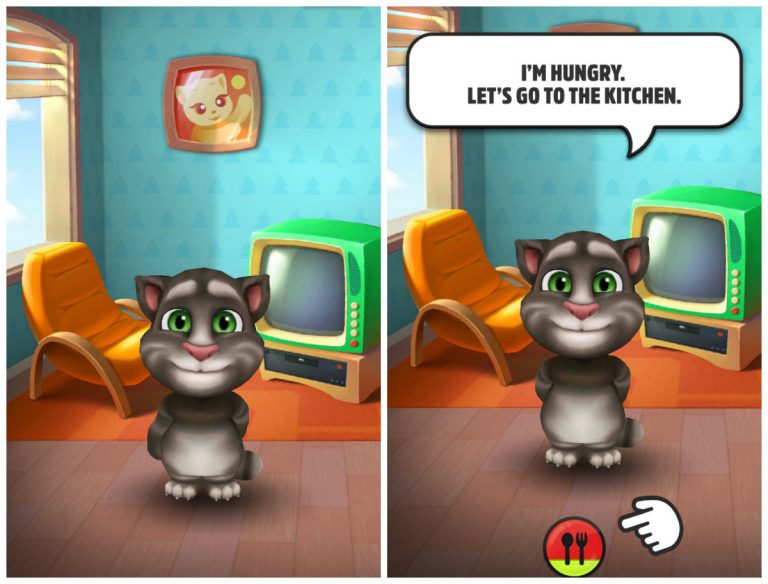 The Gameplay
The mechanics are very simple and since the game is mainly tailored for kids, interactions are done through simple clicks. As soon as the game begins, you will be prompted to your virtual house. There are five main navigation buttons below the screen that give you access to the following; living room, kitchen, bathroom, bedroom and shop.  Each button (except the shop) acts as a gauge meter to indicate Tom's level of need and satisfaction.
To make Tom happy, you must pay attention to the gauge meters and keep them in good percentage. Tom will also give specific gestures of what he needs. If the cat is hungry, take him to the kitchen and feed him with food, if Tom needs to go to the bathroom, he will do some gestures to indicate the urgency. The living room gives you access to Mini games and links to other affiliated mobile apps. You can play games like Match3 puzzles, bubble shooter, mini Soccer, endless runner and more. There's definitely no reason to get bored with this app as there are too many features to explore.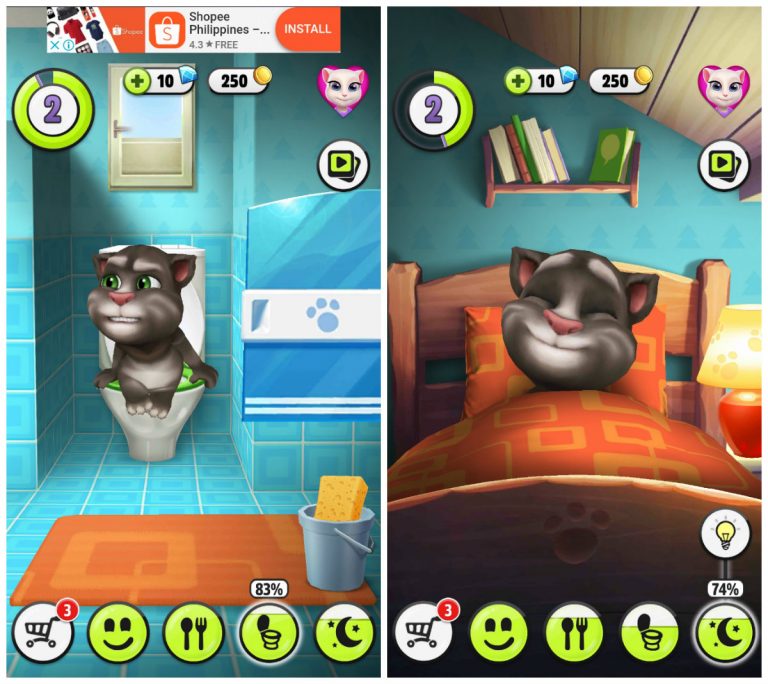 Level System and Achievements
Every action you made will give you certain amount of experience and if you earned enough, you will move forward to the next level. Each level unlocks new features and items you can freely use or buy. The Shop gives you access to the Wardrobe which allows you to customize Tom. You can change Tom's appearance; give him new outfit and accessories.  You can buy items through Gold Coins which are mostly earned from Mini games and Diamonds which are earned through bonuses and in-app purchases.
The game also features an overwhelming amount of Achievements to unlock which gives the game an impressive replay value and longevity. You can even help Tom travel around the world through Flight tickets (they can be earned automatically in certain time interval or purchase them through diamonds). Players can also take advantage of the Rewarded Videos to earn gifts and coins.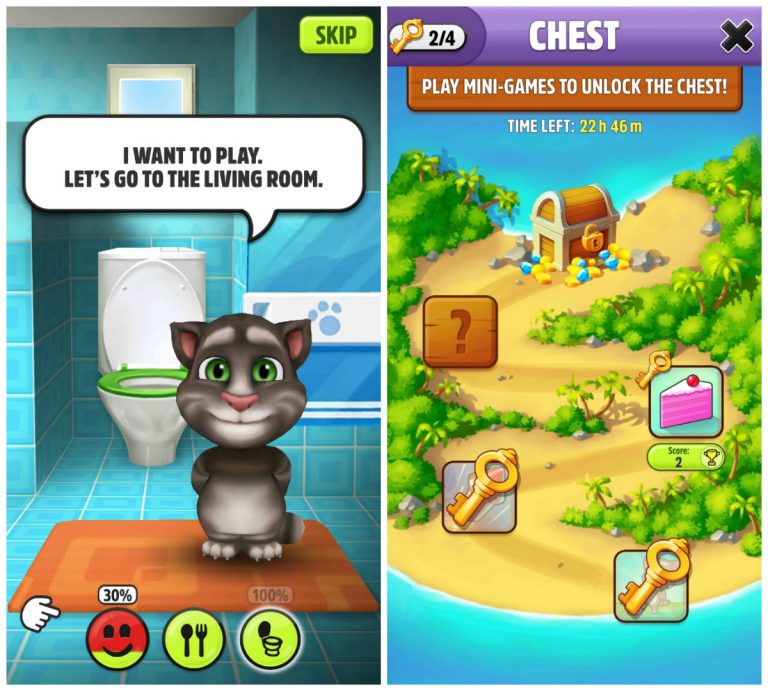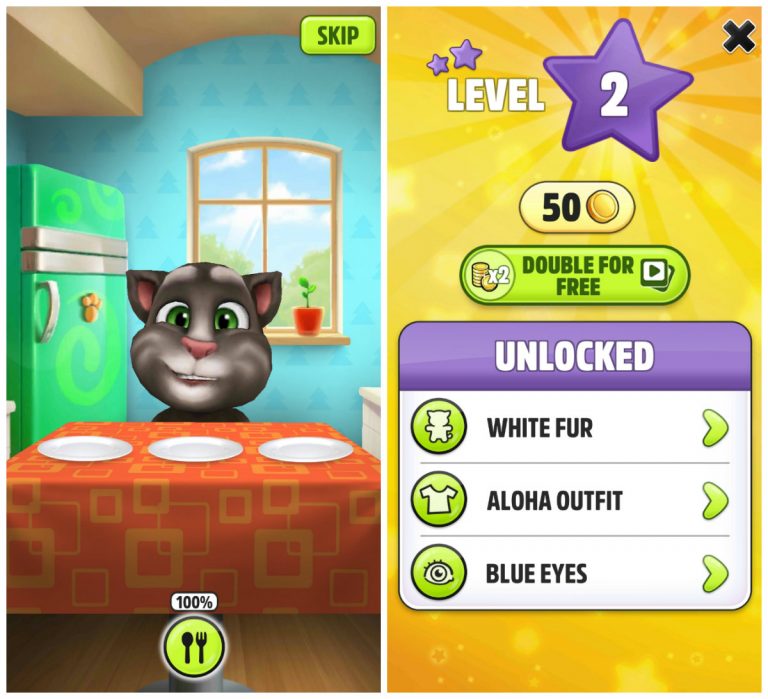 Interestingly, My Talking Tom is still embracing its roots! Players can still record their voices and let Tom repeat them in funny kitten voice. The game is generally simple and absolutely child-friendly but even grownups can enjoy this addictive virtual pet game. Another note-worthy element in this game is Tom's growth. Tom will celebrate birthdays if you have reached certain level and you can also witness his progress as he grows up.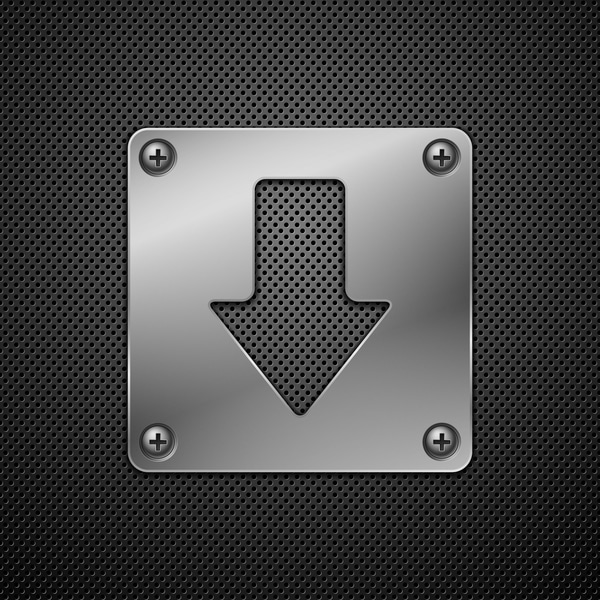 Download My Talking Tom APK for Android/iOS
Select a file to download:
Download My Talking Tom v4.7.1.87 APK