| | |
| --- | --- |
| Publisher | Google LLC |
| Platforms | Android 5.0 and up |
| Price | Free |
| Size | 9.8 MB |
| Latest Version | 1.0.220185905 |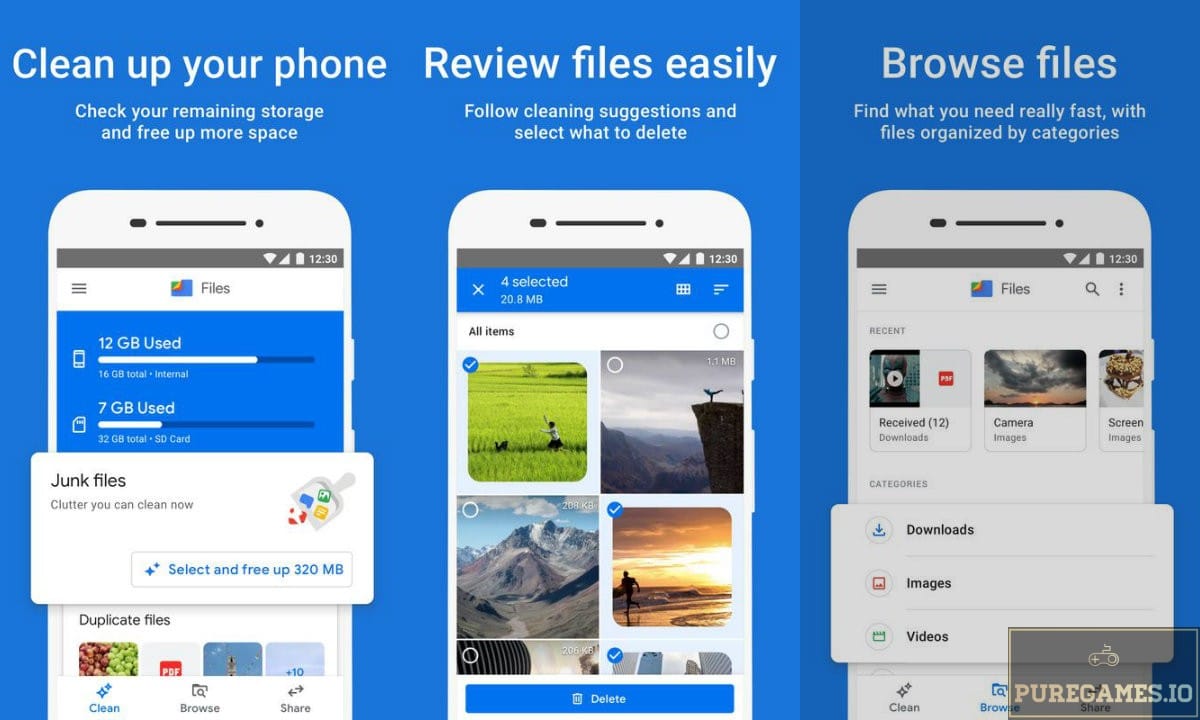 For Android users, most apps that are powered by Google has become staple apps on their mobile. Some of their popular and highly in-demand apps include YouTube, Google Play Games, Google Photos, Google Play Music, Google Docs and many more. Although  most of their apps will come as default in most Android devices, Google LLC has many other equally useful apps that you can download from PlayStore separately. Files by Google is another useful utility app that can help you in so many ways. If you download Files by Google, you will have the ability to manage and organize your files and save more space to improve your storage capacity.
Save More Space
One of the main purpose of Files By Google is to free up some space on your phone. Most users tend to overlook some unnecessary files, duplicate photos, cache and apps that are still on our phone yet we rarely even use. These files often consume space and that's where Files by Google comes in great use! If you download Files by Google, you'll get access to its easy-to-use dashboard which allows you to manage all your files.
As soon as you open the app, it will instantly display the metrics. It shows the amount of space that is currently in use and the total space that are still available. Generally, the app is built to help you optimize your storage. It displays the Junk files and the clutter that you can instantly clear from your phone. This includes the Temporary app Files that are left by the apps that we used. Duplicate photos and files can also be detected by this app and it will give you option to delete them all.
Find and Share Files Faster
Files by Google is more than just a virtual file organizer. It also has many other important functions that you can take advantage with. If you download Files by Google, you will also have the ability to find files faster. You do not have to manually navigate every single folders of your device because the app itself will do the job for you. You can absolutely save time looking for photos, videos or documents because this app comes with a search engine where you can filter the result . In addition to that, you can also easily manage the files and navigate to them through categories and filters. You can sort the files in just few taps.
Another great thing that you will surely enjoy when you download Files by Google is the fact that you can share files even without Internet connection. You can share pictures, videos and documents to another devices. Just make sure that the other phone has the same app. You just have to pair your device to another device with the same app and transfer files in just few taps. Files's offline file sharing is secured with WPA2 encryption, providing a more secure file transfer.
Verdict
Files by Google is indeed a useful app that you can confidently download on your mobile. It can be used in many great ways. Aside from saving up space and improving your overall phone performance, the app has many other equally impressive features. The file sharing capability that works even without Internet connection is absolutely a great addition. To top it all, the app also allows users to back up their files to Google Drive. The app is available for Android Devices and you can download Files by Google for Free!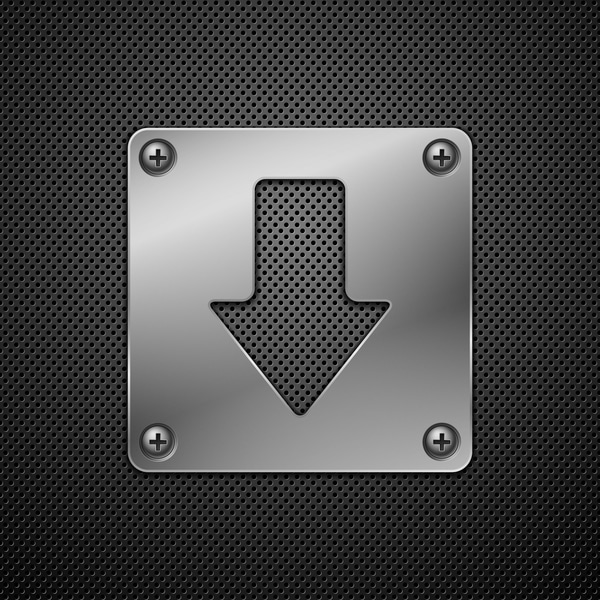 Download Files by Google for Android/iOS
Select a file to download:
Download Files by Google APK