| | |
| --- | --- |
| Publisher | foranj |
| Platforms | Android 4.1+ |
| Price | 0.91$ |
| Size | 48 MB |
| Latest Version | 1.45 |
If you were ever dissatisfied with your city, maybe you should try Cartoon City 2 Pro to see how hard it is to run a city. Nah, it's a lot harder than that.
Overview
The Cartoon City 2 Pro is, as its name suggests a city building simulation. You start off as an owner of a small farm, but if you're ambitious enough, you can build an enormous megalopolis. You can turn those few cows you had in the beginning into a fully developed dairy industry. You'll unlock new type of buildings, businesses, industries, cultural and fun structures and content, further as you progress. Satisfy various needs of your citizens, and make sure you are developing a healthy and a happy community.
Gameplay
Everything is done through the tap and slide system. You'll first need to follow a few instructional tutorials from your citizens, in order to gain some beginning resources. That means sowing and harvesting crops, feeding the livestock and poultry, and getting the needed goods from them, in order to create bread, milk, cookies and such. In order to keep that magic circle going, you'll need to build houses for your workers, to fulfill the needs of your citizens, and to produce food for your farm animals, which will give meals for your people. After some time you'll get a heliport and a railway, so keep an eye for incoming helicopters and trains carrying quests. Provide a neighbor town with a certain resource, and you're in for some great rewards! Those are usually some tools needed to finish buildings of high importance, such as Town Hall.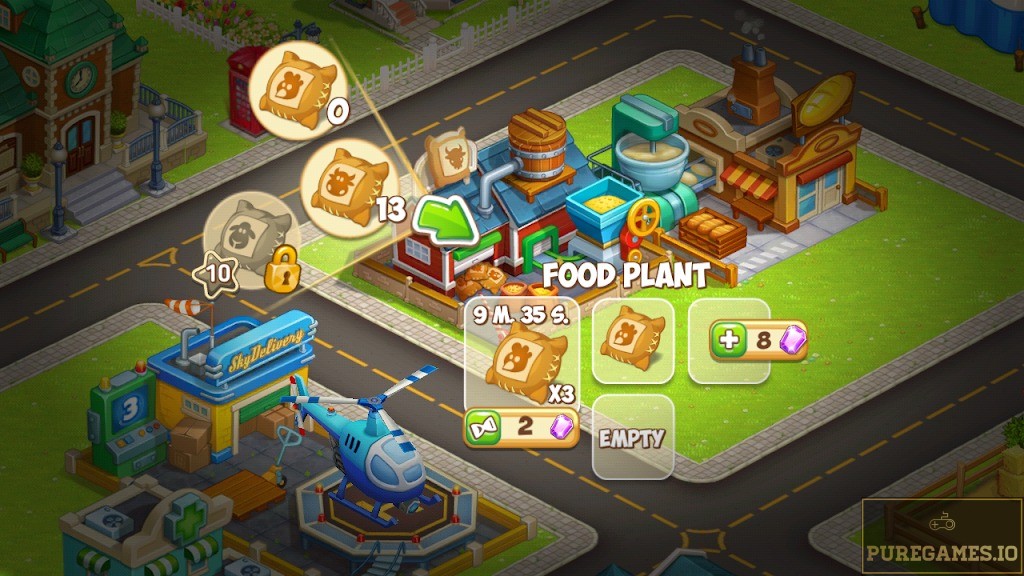 When you finish building your Town Hall, you'll get a chance to receive rewards for all the achievements you've done, and to pursue some new ones. Interestingly enough, there are some houses and buildings in your town from the beginning, which don't do anything until you reach a certain level. Such is the mine, or the whole Zoo Island! You are promised that you will be able to buy and take care of wild animals for your people's entertainment when you reach level 8! But no one told you you'll have to sit through a lot to get there. Fifteen minutes in, waiting times become ridiculous! Hour and a half ridiculous! Unless, of course, you're willing to buy some gems for real cash! Although the game is super cheap, it's still a premium game! And seeing this type of monetization, even in free games, is quite nerve wrecking.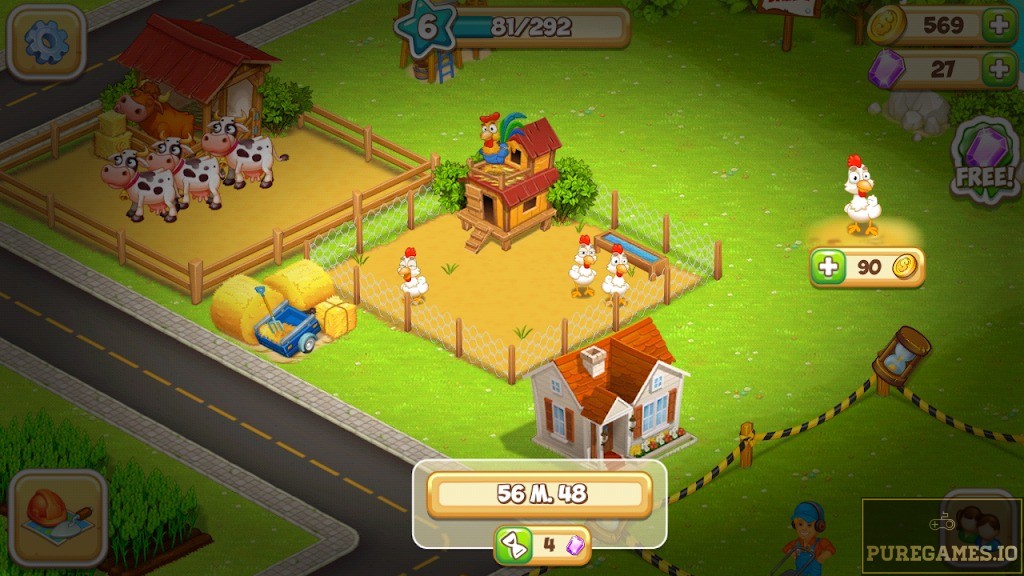 Presentation
Okay, so when you buy a cow in this game, it gets delivered by a helicopter! A full grown helicopter! Can you imagine that? And it comes in a wooden box and even unboxes itself! If that's not original and inventive, I don't know what is. Other than that, everything looks quite normal. Maybe too normal, if you ask me. Cute, giggly and fun, yes, but like any PEGI 3+ game should look. But it's nothing unordinary nor extra special. It is called Cartoon City, but it doesn't feel like it. None of the famous cartoon styles are applied, and the citizens and animals look so generic and dull. It's more like Cartoonized SimCity. The same can be said about music, which is there, fitting, but not memorable nor exciting. Sound effects get annoying real fast.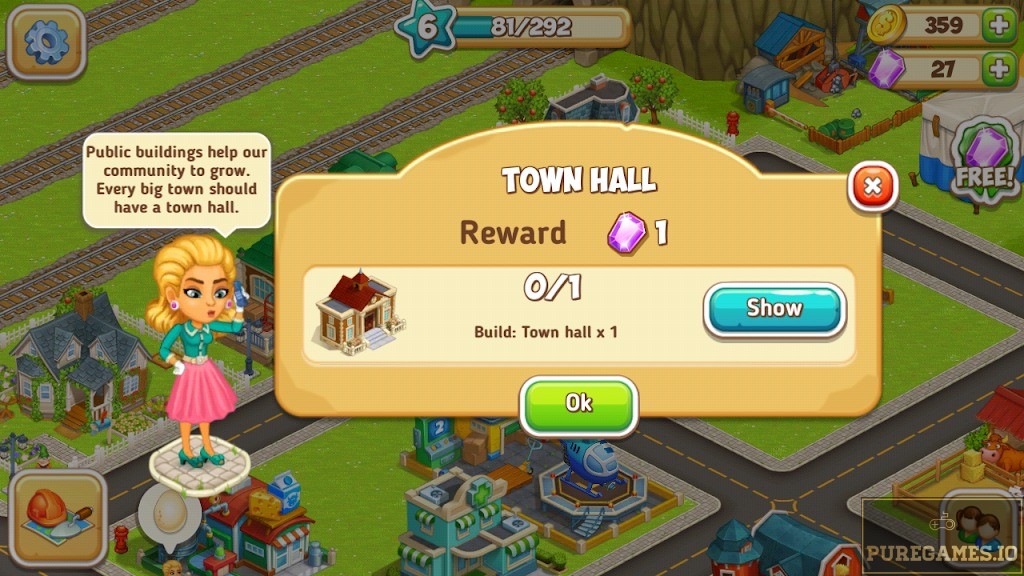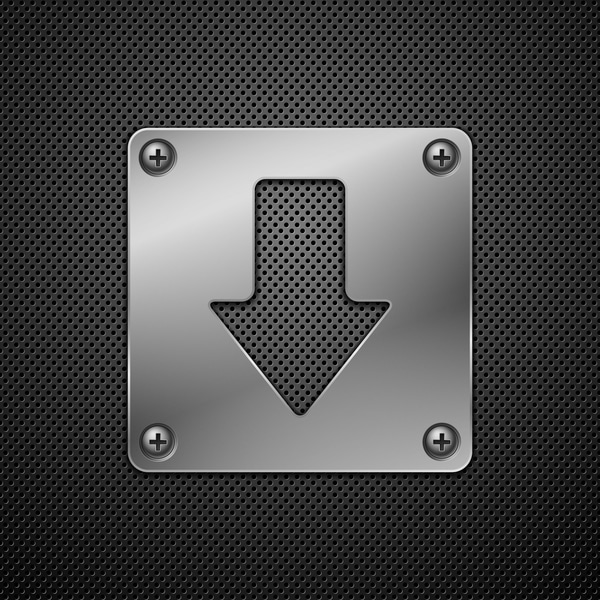 Download Cartoon City 2 PRO for Android/iOS
Select a file to download:
Download Cartoon City 2 PRO APK