| | |
| --- | --- |
| Publisher | Voodoo Games |
| Platforms | Android 4.1 and up |
| Price | Free |
| Size | 60 MB |
| Latest Version | 2.2 |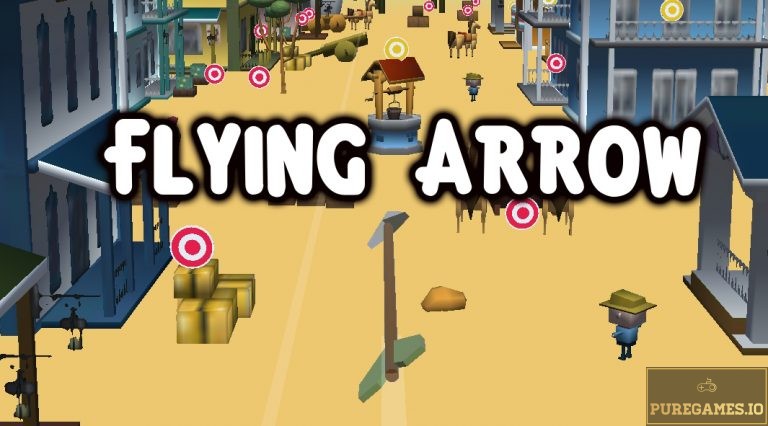 When it comes to VOODOO games, I can only think of three things; fun, simple and addictive! These are exactly what you can expect when you download Flying Arrow! The objectives are simple, aim and shoot the arrow and reach the farthest distance as possible. Unlike the traditional bow and arrow game, Flying Arrow is more than just a target shooting challenge.
The main goal is to clear all levels by reaching the target distance. It might sound so easy but the gameplay is surprisingly tricky and it could be frustratingly challenging but addictive. If you are looking for a simple game that is fun yet will not consume much of your phone storage, Flying Arrow is indeed a perfect fit.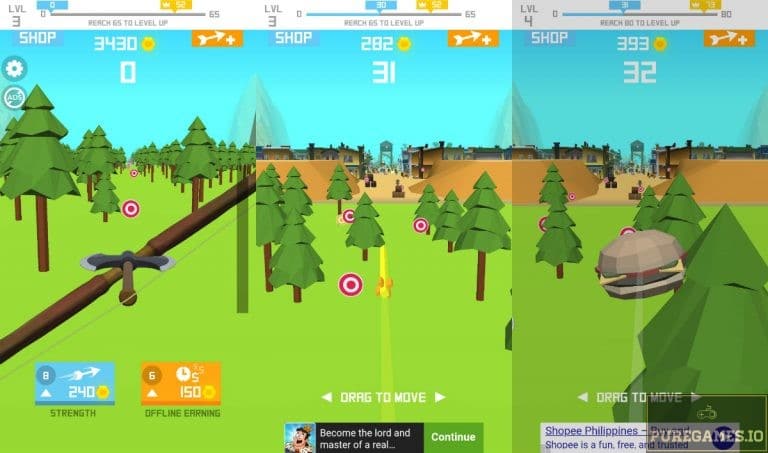 The Gameplay
The mechanics for Flying Arrow are simple. As soon as the game begins, it prompts you to a semi-3D upscrolling map. Using the trusty bow, players must aim and shoot arrow on the air. As you shoot the arrow, it will pass through overwhelming obstacles along the way. The goal is to reach the farthest distance as possible. You can do so by preventing the arrow from hitting any objects along its way.
There are three things you can manipulate in this game. First is the force or Strength you apply before you shoot the arrow. Simply drag and hold the arrow to adjust the strength and release to shoot. Second is the direction which you can freely adjust before shooting. Third is the arrow's movement while on the midair. Once launched, you can change the arrow's direction by swiping the screen on both sides.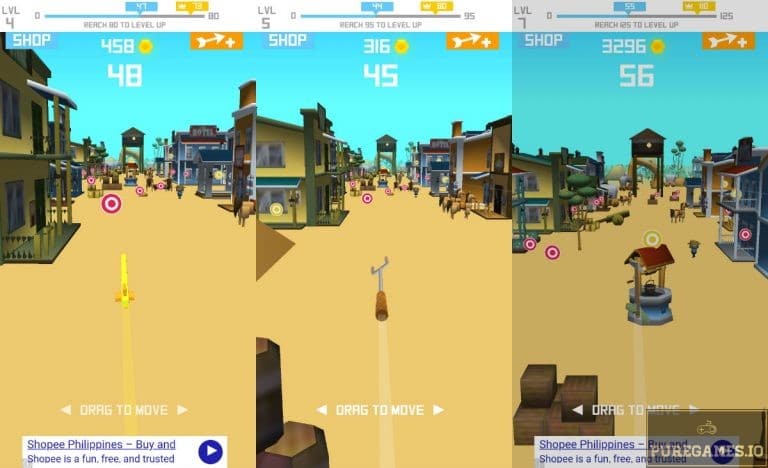 Reach Your Target and Unlock Different Arrows
If you download Flying Arrow app, it prompts you to the same map. The location of the obstacles is still the same from beginning to end. Interestingly, the target distance per level is exponentially increasing as you progress. It looks very simple but surprisingly challenging. You can master the location but you still need to apply the best of your eye and hand coordination to win.
What gives Flying Arrow an impressive replay value are the different arrows you can unlock. Every time you complete a level, you will unlock an arrow. Interestingly, the developers inputted some humor in this game. Arrows are in various forms and some are just bizarre and unreal. You can eventually unlock arrows that look like a burger, a sausage fork, a lollipop and many other crazy forms.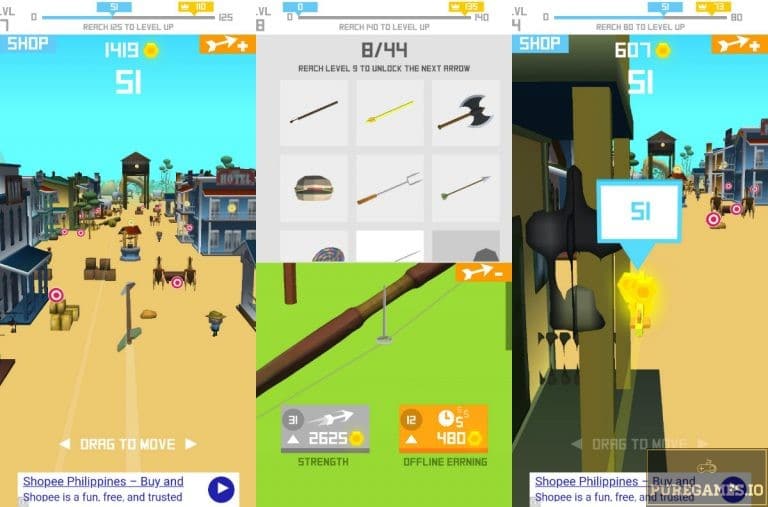 Collect Coins, Hit Targets and Upgrade Your Arrows
Aside from the obstacles, you will also encounter target boards along the way. Like any other obstacles, hitting target boards will end your game but the coins are being doubled. Red Target boards will double your score while Yellow will triple your coins. Your total score will also correspond to the total coins you collect. The game will also give you a chance to double the amount by watching rewarded videos.
Basically, the main purpose of your coins is to purchase upgrades. There are two things you can upgrade; Strength and Offline Earning. Offline Earnings, as what the term suggests, are the coins you can earn while the game is not active. Strength, on the other hand, is the most important thing you should prioritize. It increases the force power of the arrow which allows you to launch it on great speed and reach greater distance in no time.
Verdict
Flying Arrow is generally simple and fun. It may not have a hardcore gameplay and visually stunning graphics to offer but it has an impressive replay value. Different maps to explore could have added in this game to make it more appealing and engaging. Ads could also be lessened as they tend to become annoying and distracting too. Other than that, Flying Arrow is an interesting addition to your mobile game list! Have fun!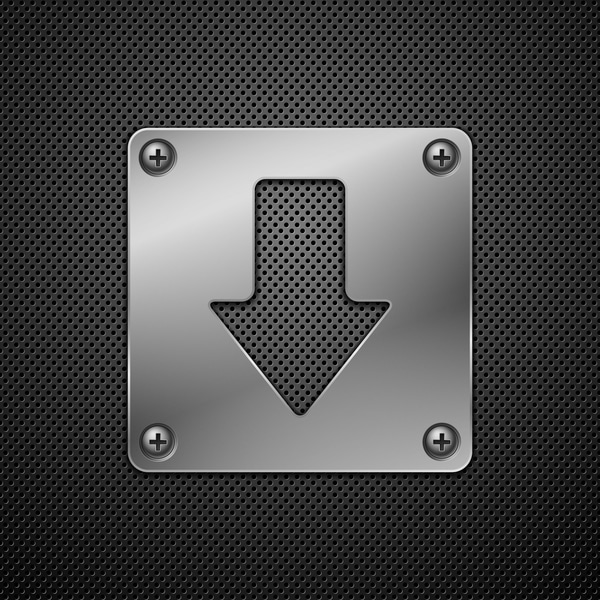 Download Flying Arrow APK for Android/iOS
Select a file to download:
Download Flying Arrow v2.2 APK