| | |
| --- | --- |
| Publisher | Zuuks Games |
| Platforms | Android 4.1 and up |
| Price | Free |
| Size |  MB |
| Latest Version | Varies with device |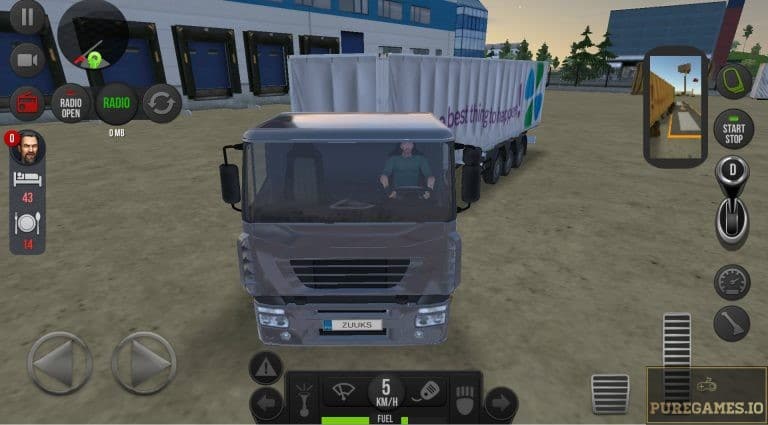 It is time to measure your driving skills once again with Zuuks' Truck Simulator 2018: Europe. The game will not just treat you with amazing and seemingly flawless 3D graphics but also provides you an unparalleled driving experience. This is probably one of the most detailed and most highly realistic Truck Simulator games today. Hey, that is not a bold claim at all! I personally think that Zuuks Game Studio gave enough justice to this game. It may not be perfect in all aspects but the experience that you can earn from this game is simply remarkable.
The main objective in this game is to run a truck company and hire the best truck driver to perform all the tasks satisfactorily. In order to become a successful truck company, you must accept jobs and accomplish them in no time. If you think you have what it takes, play this game and embark yourself in a remarkable truck driving journey.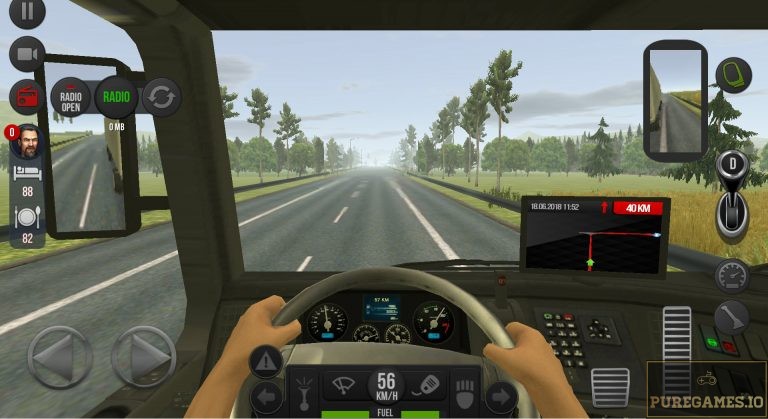 The Gameplay
Interestingly, the game starts off by giving your Truck company a brand and identity. Players will select their preferred logo and a Company name they desire. You will also select an avatar for your driver and a name to identify them. After establishing the company, the player must start accepting various job offers. Each offer will vary in terms of the salary and difficulty. It also takes you to different location and allows you to navigate a huge map.
The main challenge in this game is the operation itself. The driving controls for Truck Simulator 2018 are all tap-based but they are all presented in a highly realistic manner. The screen displays all your virtual controls. The dashboard contains your gauges (Fuel and Top Speed) along with other tap-based buttons for Horn, headlights and even the windshield wiper.
On the right side, you'll have your virtual pedals (gas and brake) as well as your virtual gear shifter. It also contains other tap-based buttons like the Engine starter and the side mirrors. The left side showcases the Virtual steering (left and right buttons), the camera, radio and the status of your driver.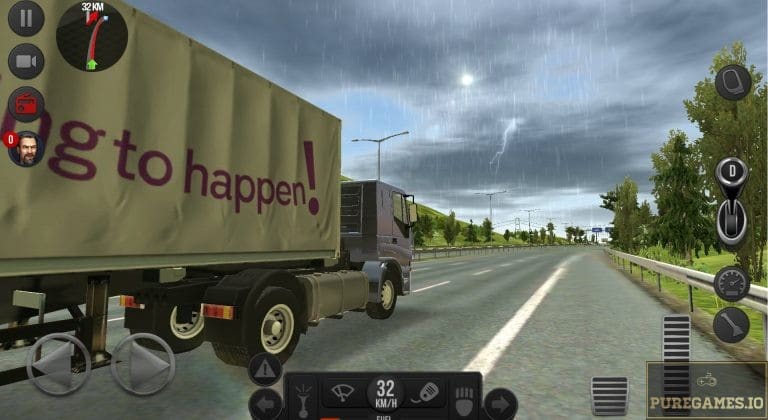 Challenging Maneuverability and Realistic Environment
Since this game promotes a realistic truck driving simulation, controls are not easily manageable. The maneuverability is truly challenging as everything is done on a detailed manner. Unlike typical simplified driving games, this game requires player to pay close attention with their shift gears. The gears can shift from Drive(D), Park (P) and Reverse(R).
You must also prevent the truck from sustaining damages from bumping into obstacles or other vehicles that you will encounter along the way. Too much damage will not just affect your reputation but it also affects your performance and possibly your earnings. The job is to deliver the goods to a designated location and you must do it as fast as you can. Early completion will give you bonuses while delayed delivery ends up with costly penalties.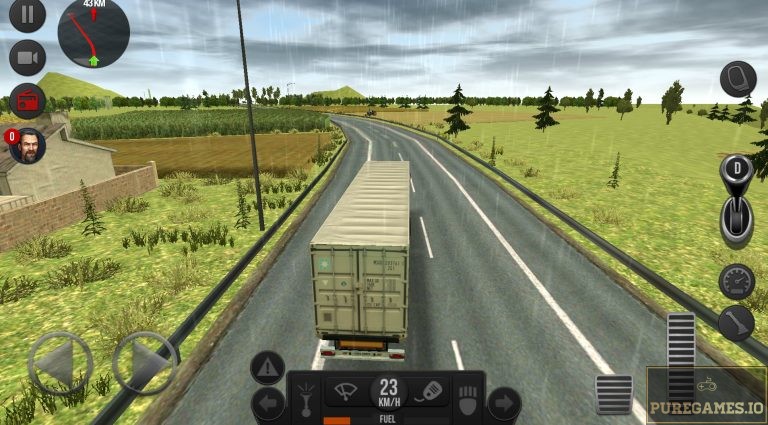 Another interesting feature in this game is the GPS system. It comes up with a virtual guide that tells you the right direction and where to go. The game also takes you to a huge map adorned with realistic details. There's also a Day and night cycle and weather changes which gives you a more realistic driving experience. You can also detect if the driver is already hungry or sleepy through his own health meter. Part of the realistic simulation is the ability to switch from one camera perspective to another. You can freely switch camera from a third person to a first person perspective anytime you want.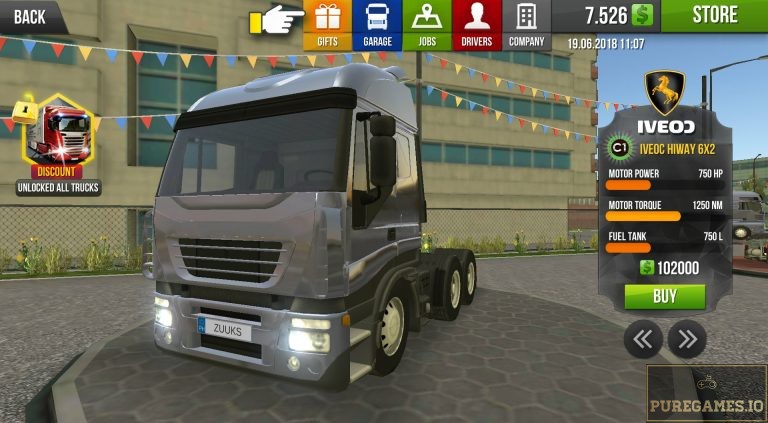 Upgrades
For each successful mission, the player earns rewards in form of virtual money. You can use the money to purchase new trucks that are all inspired from real car manufacturers. You can access these cars on your Garage from the Main Menu. Some of the trucks include Mercedes Benz Actros, Tesla Semi, Scania r730, Volvo FM 450 and more. Each truck will vary in terms of their basic attributes such as Motor Power, Torque and Fuel Tank.
You can also hire better and faster drivers to make you more efficient in each mission. The Virtual Store, on the other hand, is where all the Microtransaction comes in. Some in-app purchase allows you to unlock all the trucks, remove ads and more.
Verdict
Overall, Truck Simulator 2018: Europe will not disappoint you at all. It is remarkable in almost all aspects. It treats you with visually stunning graphics with highly realistic virtual controls and well-fitting sound effects. Generally, this game requires mastery for full driving experience.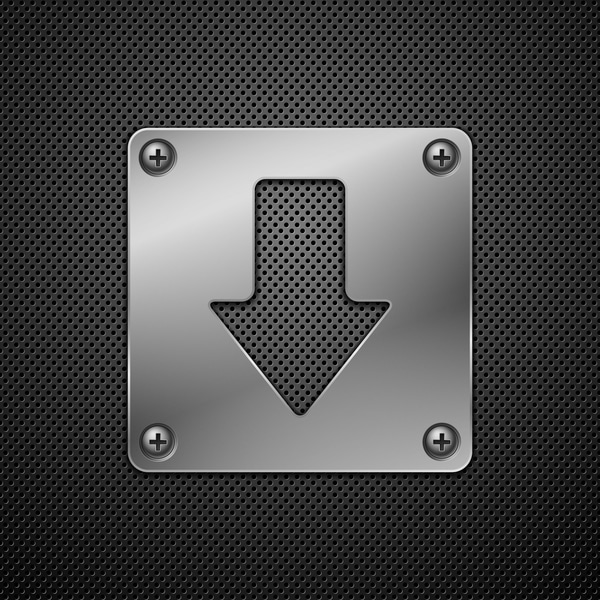 Download Truck Simulator 2018 : Europe APK for Android/iOS
Select a file to download:
Download Truck Simulator 2018 : Europe v1.0.8 APK