Street Thug Chicago: Fight To Survive 4 would give an instant impression that it is very similar GTA. In Street Thug Chicago: Fight To Survive 4, you get to roam the streets of Chicago as a newcomer. Chicago is notorious for its violent gangs and gang wars.
So be prepared to fight against thugs, mafias on your road to rise to fame and power. And you can do that only by defeating your enemies and stacking up money. Police is also a challenge you have to overcome in the game. Like in GTA, police will go after you if you do something that is "illegal" to them: hit a pedestrian with a car/motorbike, fight publicly, using firearm …. The more "stars" you get from violating the law, the stricter enforcement would come your way.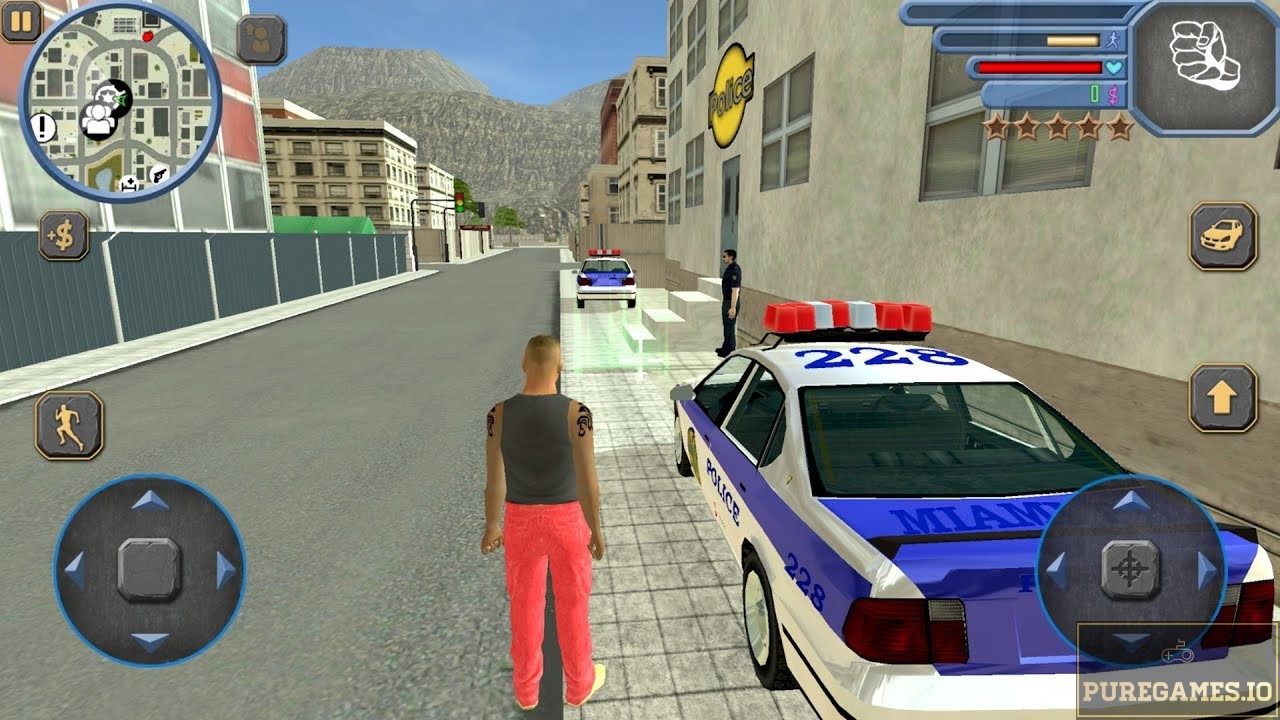 With that being said, no way the game is a GTA copycat. Other than GTA-like features, it also has its own unique points.
In the world of Street Thug Chicago: Fight To Survive 4, you can do a lot of things on your own: run around on vehicles (cars, motorbikes), make use of various types of weapons, interact with certain things around you in many ways you want to … but don't forget to complete missions to make progress on the main story to get to the end of the game. There is also a side/hidden quest system of which completion is optional. But no one would skip a chance to have more play time.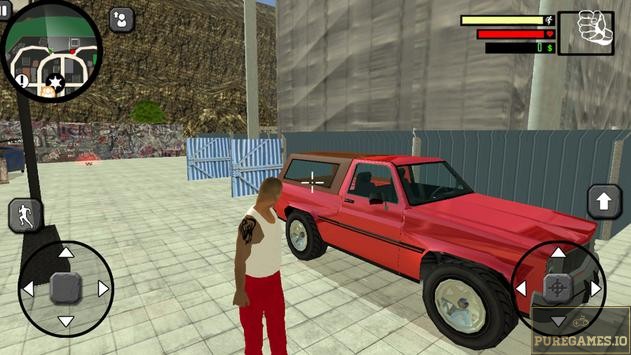 Thanks to the control system that let you control everything at ease, combat is something you would really enjoy out of Street Thug Chicago: Fight To Survive 4.
Street Thug Chicago: Fight To Survive 4's graphics is stunning. To a mobile game, the studio's effort is very applaudable and is way above my expectation. You can see very detailed 3D cars, guns, structures …. In the big world of the game, they are all very satisfying to watch. Besides, in a game like this, sound is also an important aspect and the dev – Hardy Studio Entertainment delivered indeed. It is not excellent but is good and entertaining enough.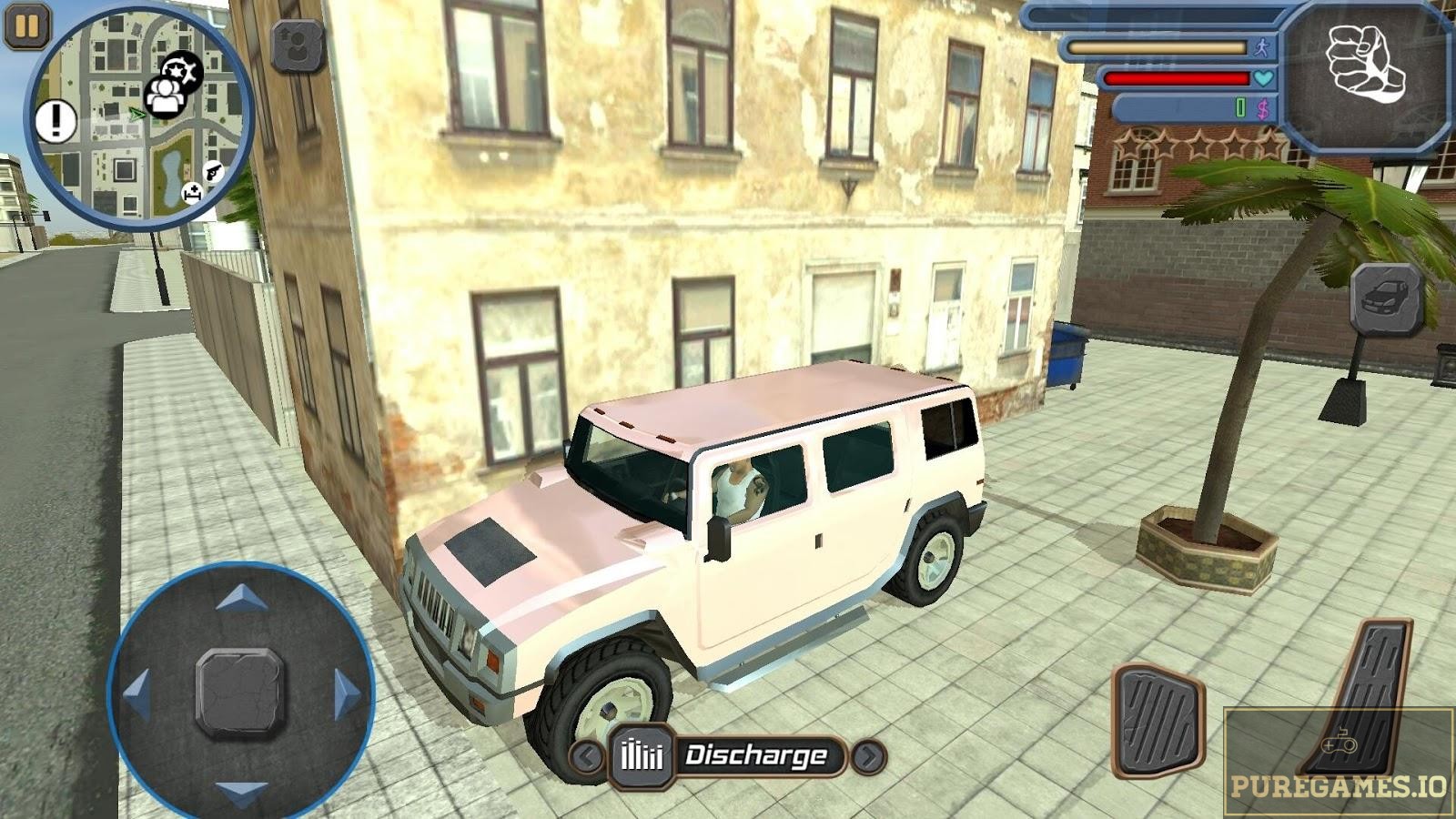 Generally, Street Thug Chicago: Fight To Survive 4 will not let you down even if you are a GTA fan. It in fact has a quite large player base at the moment. The game even has some funny glitches like you might have experienced and enjoyed while playing GTA on PC and console. As a mobile game, the game's world is not so big but there is still enough space for you to casually explore around without getting bored.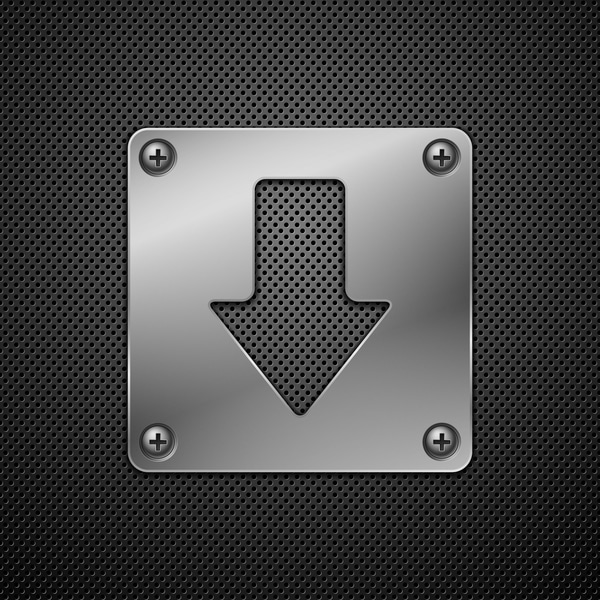 Download Street Thug Chicago: Fight To Survive 4 for Android/iOS
Select a file to download:
Download Street Thug Chicago: Fight To Survive 4 APK