Publisher
Peak Games
Platforms

Android 4.1+;

 iOS 7.0+

Price

Free

Size
Varies with device
Latest Version
3033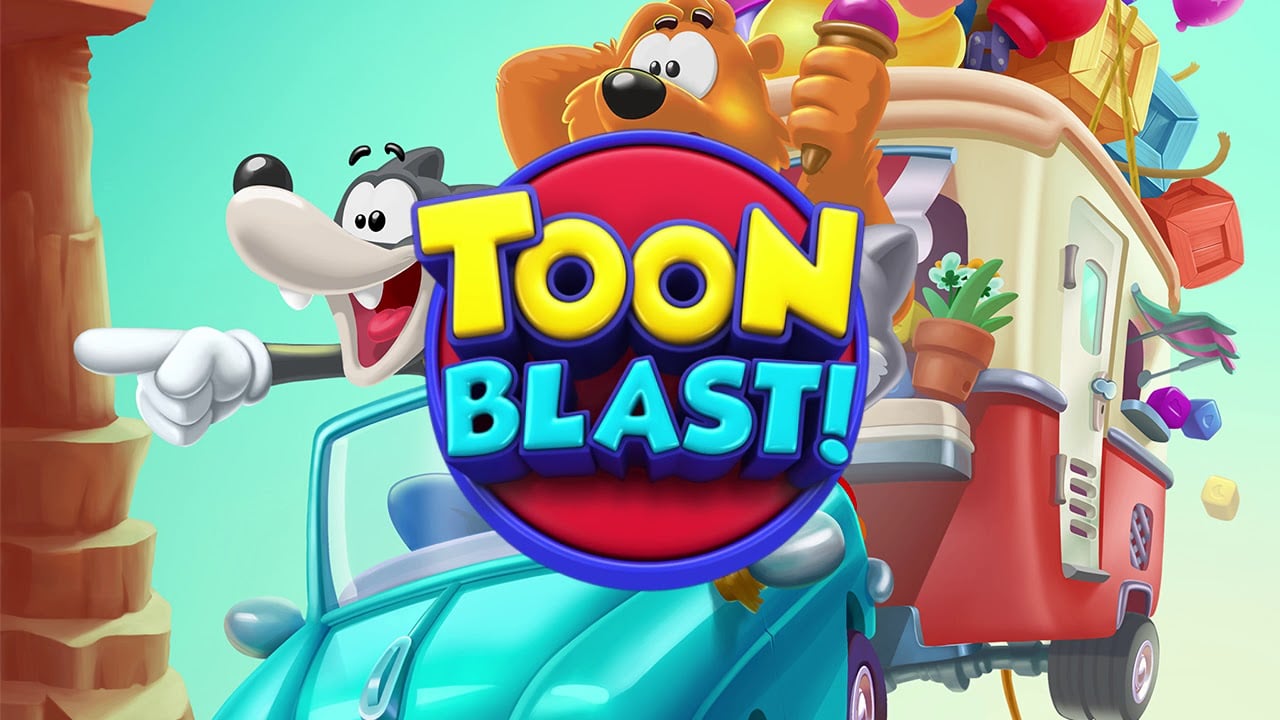 Toon Blast is one of those games that you don't expect will meet your expectations. But I have to admit, my expectations were completely blown out of the water by this fantastic game developed by Peak Games. From the gameplay, all the way to the graphics and animations. This game is a blast and one of the best casual games that you shouldn't sleep on if you love mobiles games.
The Gameplay is a Blast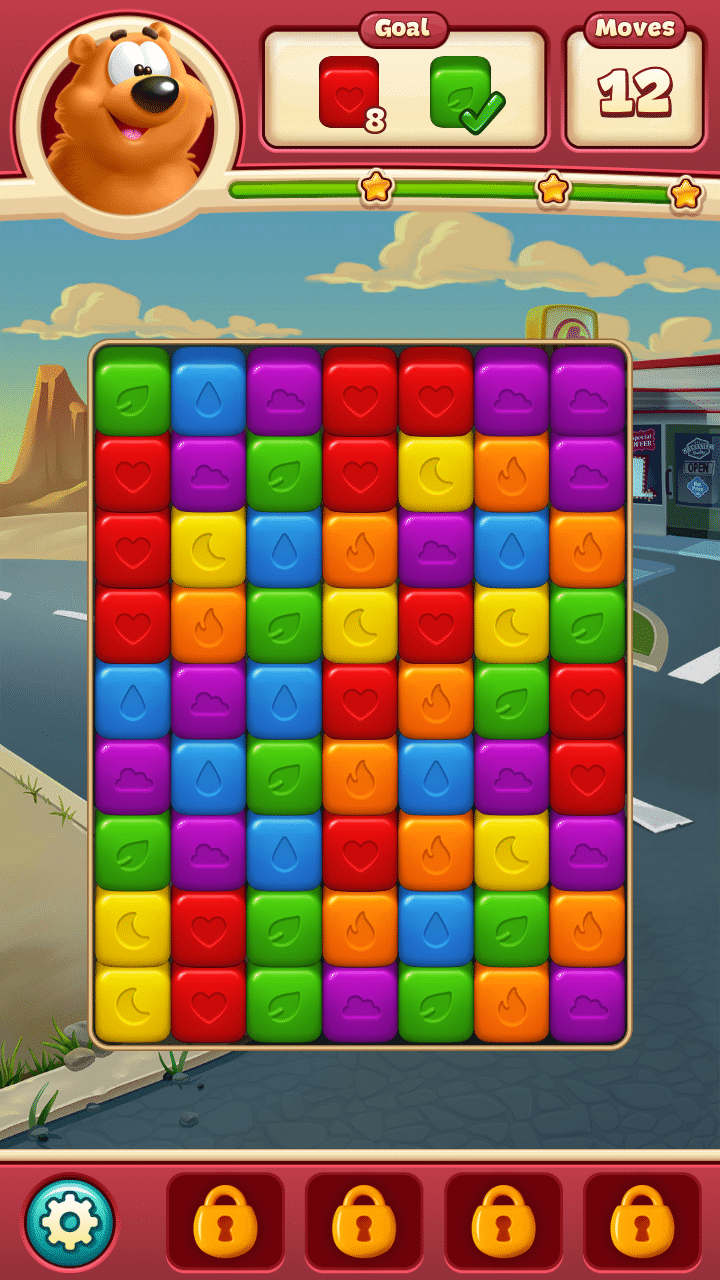 If you are into casual games that you can play on the go without putting too much dedication into them, then Toon Blast is definitely for you. The main goal of the game is to collect cubes of different colors. It can best be described as a match 2 game. When you see two or more cubes of the same color lined up, all you have to do is click on them to collect them. Once you collect these cubes, the ones above them collapse into their place.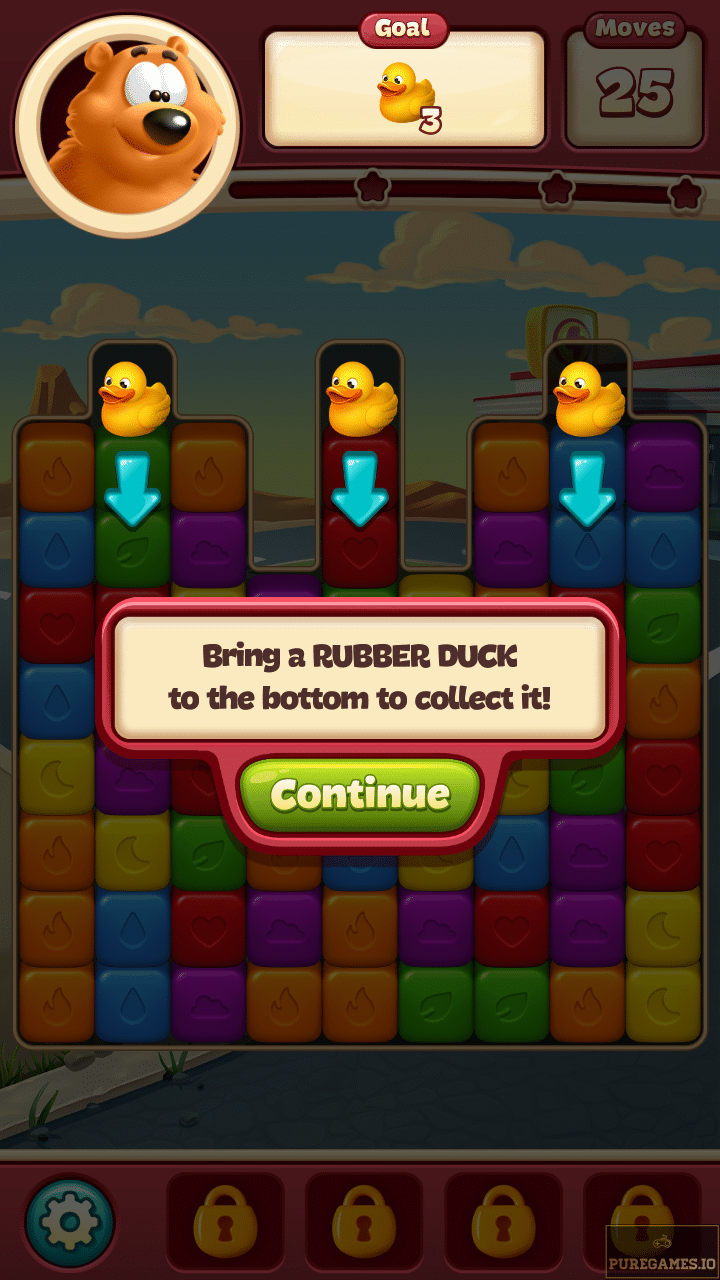 Once you learn the ropes, Toon Blast slowly evolves into a thought process as levels become more challenging. You will be tasked with completing an objective, like collecting a certain number of cubes. The challenge comes from the fact that you are given a limited number of moves to complete the objective. My favorite objective so far is the one where you have to collect enough cubes to get a rubber ducky to the bottom. The way the game mixes and matches these objectives turns these levels into fun puzzles worth your time.
Create Rockets, Bombs, Fire Crackers and More!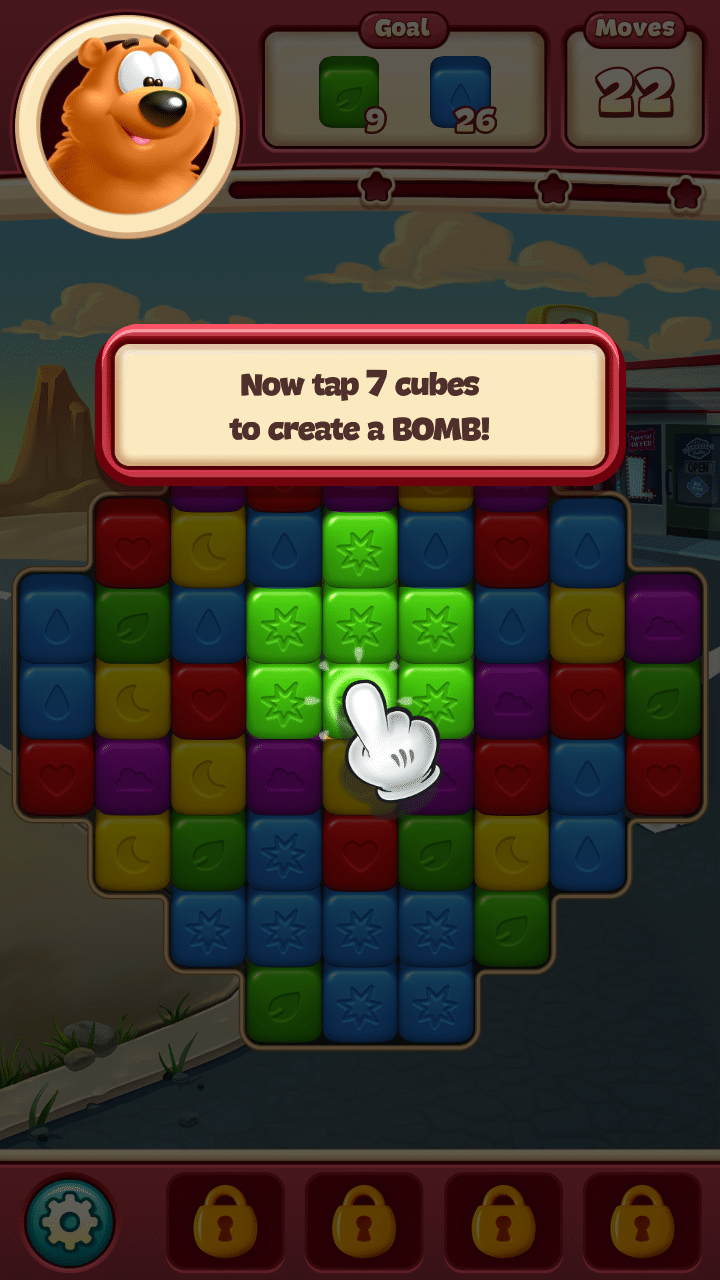 There is a fun feature in Toon Blast that allows you to create special items, like bombs, which you can use to collect more cubes. To create a bomb, you need to tap 7 cubes and a bomb will appear where you tapped. It is easy to recognize the opportunity to create a bomb too since all the cubes will have an explosion sign in the middle. When you tap on the bomb, it will explode, allowing you to collect the cubes affected by the blast.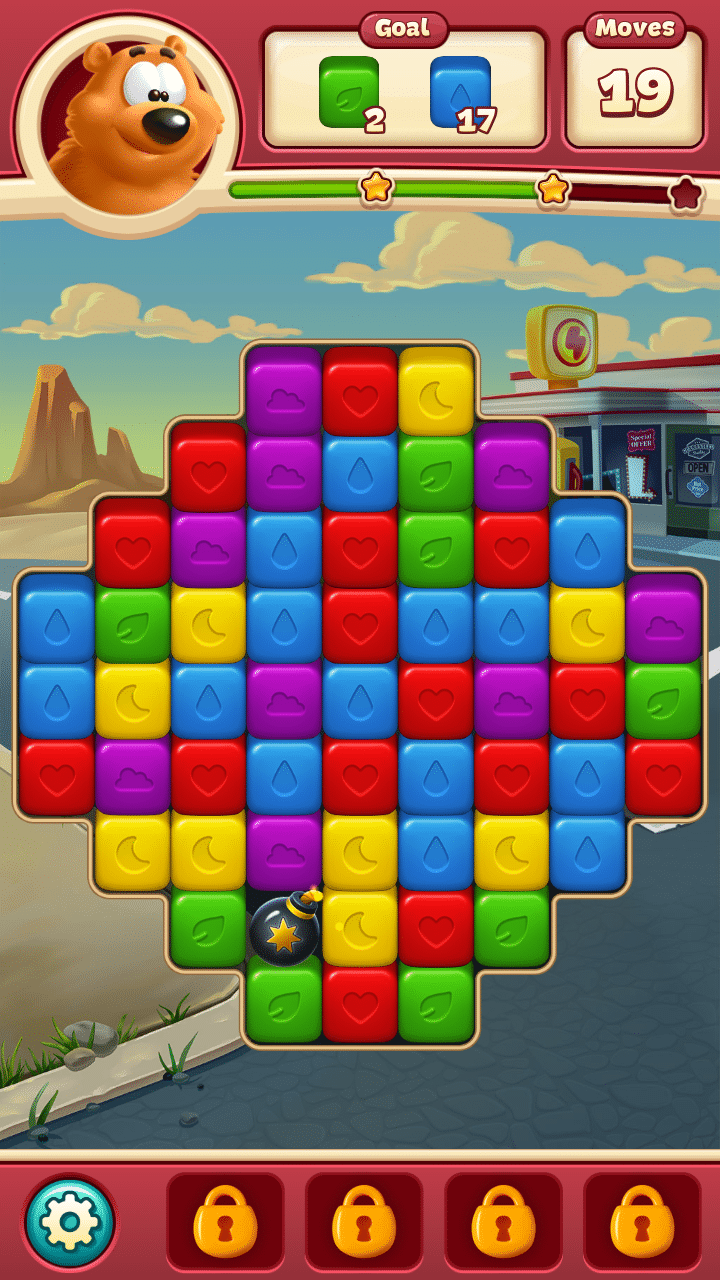 More special items include a rocket and a disco ball. You can create the rocket by tapping on 5 cubes and the disco ball by tapping on 9 cubes. The rocket allows you to collect an entire row or column of cubes, depending on which direction it is facing. The disco ball allows you to collect all the cubes of a certain color. The color depends on the cube you tapped when creating the special item. If you created a disco ball using green cubes, your disco ball will collect all the green cubes.
The best part of Toon Blast is that you can even combine these special items when they are next to each other to create a bigger effect. Tapping on two bombs creates an even bigger explosion than before. At first, it might seem like getting these combinations is pure luck, but as you progress, you will figure out ways of collecting cubes to create opportunities to line up special items next to each other.
Toon Blast has Stunning Graphics and Animations
One thing that really drew me in where the graphics of the game. They are so cartoonish, and the animations complemented this so well. Everything is bright and cheerful, making Toon Blast a perfect game for your youngsters (if you have any). The character designs are reminiscent of cartoons from the old days, which was a good throwback to us older players (how could I not love this?).
When I finally closed Toon Blast, after spending hours on it (I had to write this review), the game left a lasting impression. The great gameplay, special items and graphics make this one game I can't wait to return to. I still have more features to unlock and this just amplifies the excitement even more.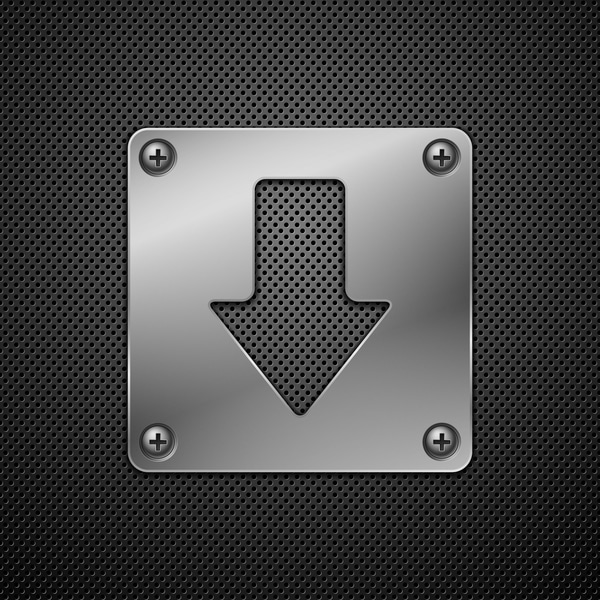 Download Toon Blast APK for Android/iOS
Select a file to download: