The coronavirus outbreak has had a major impact not just on the global economy but also in our own individual lifestyle. Due to the outbreak, people are now strictly encouraged to stay at home to prevent themselves from getting infected. People who are possibly exposed to the virus and those with mild symptoms are required to undergo home quarantine for at least 14 days. This community quarantine is absolutely necessary to flatten the curve and to prevent the virus from spreading. Most companies are now imposing Work from home strategy to keep their operation going.
It is not yet clear how long this outbreak will last but everyone is strongly encouraged to obey the rules and observe social distancing. Most people will find themselves doing the same routine every day and you might look for various ways to entertain yourself while you are staying at home. Today, we are listing down five of the most essential mobile apps that you must download to make the most out of this community quarantine. These essential apps are extremely beneficial and absolutely useful in many ways.
Zoom – Communication App
The work from home system is now being enforced by most companies today. Zoom is a communication app that was officially launched in 2013. The app, however, rapidly become popular due to the quarantine measures adopted by many countries in response to the coronavirus outbreak. Interestingly, this app allows you to communicate with your friends, family, and colleagues through a video conference. While there are many long-existing apps that offer the same feature, what really set Zoom apart from them is the fact that it offers its services for free. Zoom can be used to connect with your families or you can also use the app as a professional tool for work or educational purposes.
Zoom comes with a simple and neat user interface that allows you to navigate and access its features with no ease. The users don't have to undergo detailed registration procedures to use the app. Simply download the app either from Google Play Store or Apple AppStore. The app will prompt you to a simple sign up process asking you for your preferred login details as well as email addresses of people you want to be part of the meeting or virtual conference. This amazing communication app allows you to invite up to 100 participants in one video conference which makes it an ideal communication tool for companies that are imposing the work-from-home environment.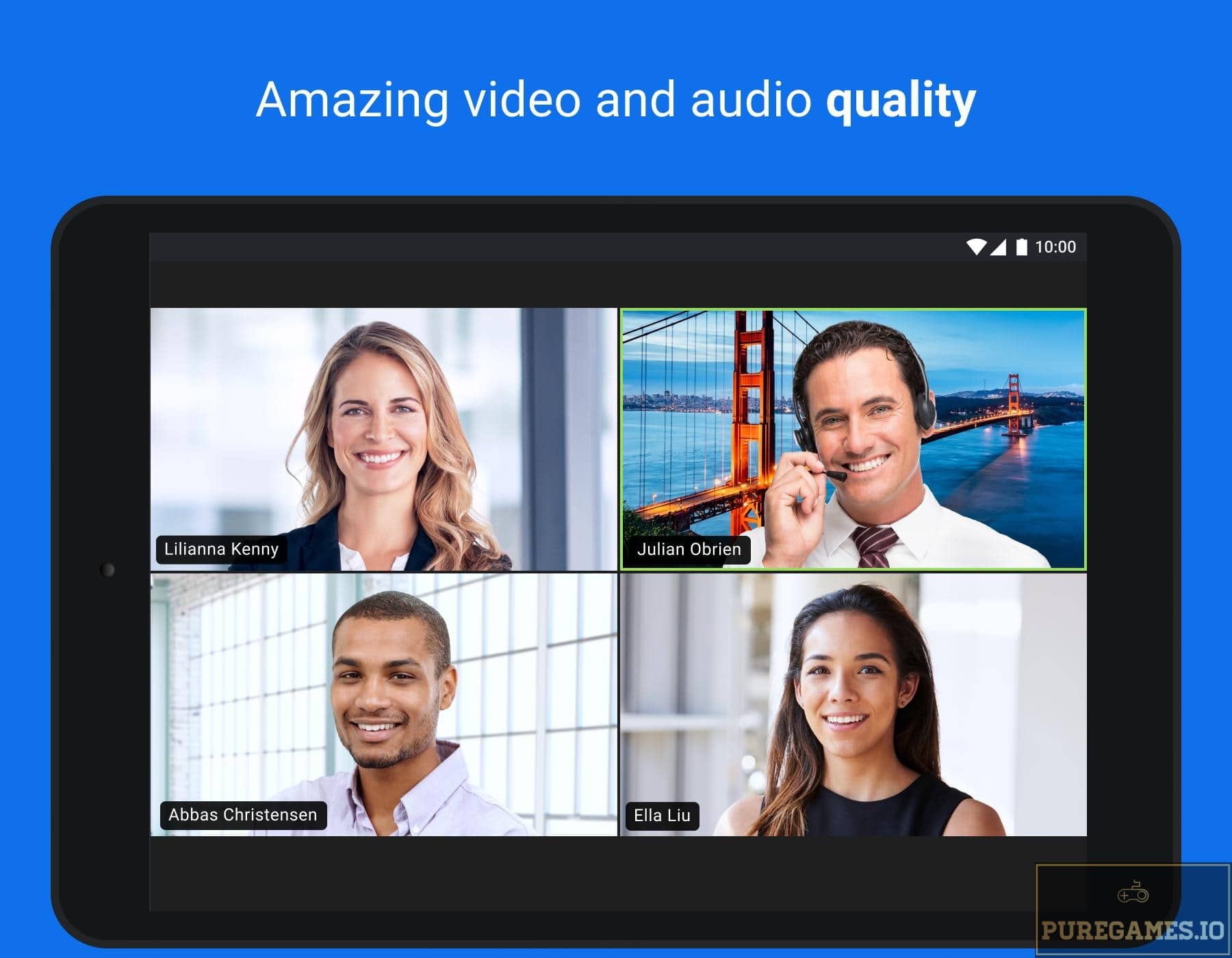 You can easily host a meeting in this essential app. The app comes with four navigational tabs such as Meet & Chat, Meetings, Contacts, and Settings. To host a meeting, here's what you need to do. Tap the "New Meeting" icon and adjust the setting according to your personal preferences (you have the option to turn the video on or not). Once done, tap the "Start a Meeting" button and it will prompt you to the video screen. Zoom is also available for PC and is capable of cross-platform communication. You can also invite other participants by sending invitation links through Facebook Messenger, Emails, and other social media platforms.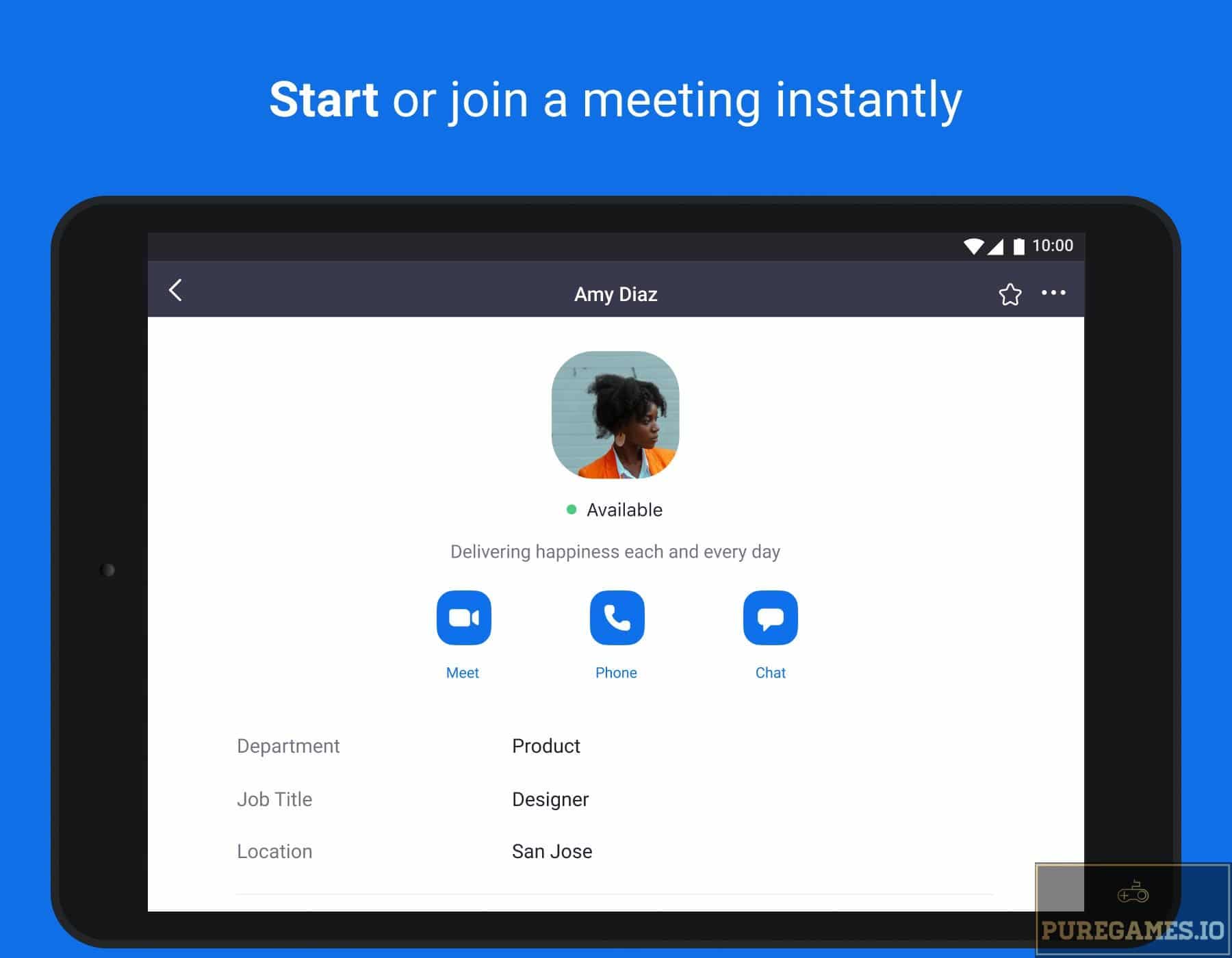 During the video conference, you can also share files and documents through its chat system. You can send photos, documents, Dropbox links, Google Drive, and many others. You can end the meeting anytime by tapping the END button on the upper right corner of the screen. Aside from using this as a communication tool for work, you can also use Zoom to connect with your loved ones and friends. Now that Work from Home system is strictly implemented due to the coronavirus outbreak, Zoom has become extremely beneficial in many ways either for work or personal usage. Best of all, the app can be downloaded for free. Currently, for mobile devices, Zoom is available for both Android and iOS.
Download Zoom
Scribd – Educational App
Book lovers will surely love this very essential app. Scribd is a digital library that allows you to access an unlimited number of audiobooks, books, magazine articles, sheet music, and more. This incredible e-book and audiobook digital library offers more than a million different titles and hosts over 60 million documents. Those who can no longer visit those land-based libraries or those people who only have limited access to the books they need are turning to Scribd and enjoy its huge collection. Scribd, however, is not entirely free. It's a subscription-based app that comes with various monthly and annual fee-based plans. A Scribd membership is your ticket to a world of books. With its monthly subscription plans, Scribd will allow you to get access to its library of bestsellers, award winners, obscure indie titles, and reader favorites.
Wonderfully, in observance with the current pandemic, Scribd recently announced the 30-day free access to their library. They understand that many people are staying close to home and yet still looking for information, distractions, and perhaps a mental escape. They now offer a 30-day free trial with no commitment or credit card information required. You can also cancel the subscription at any given time. It generally works like Netflix but instead of streaming service, the users get full access to their digital library.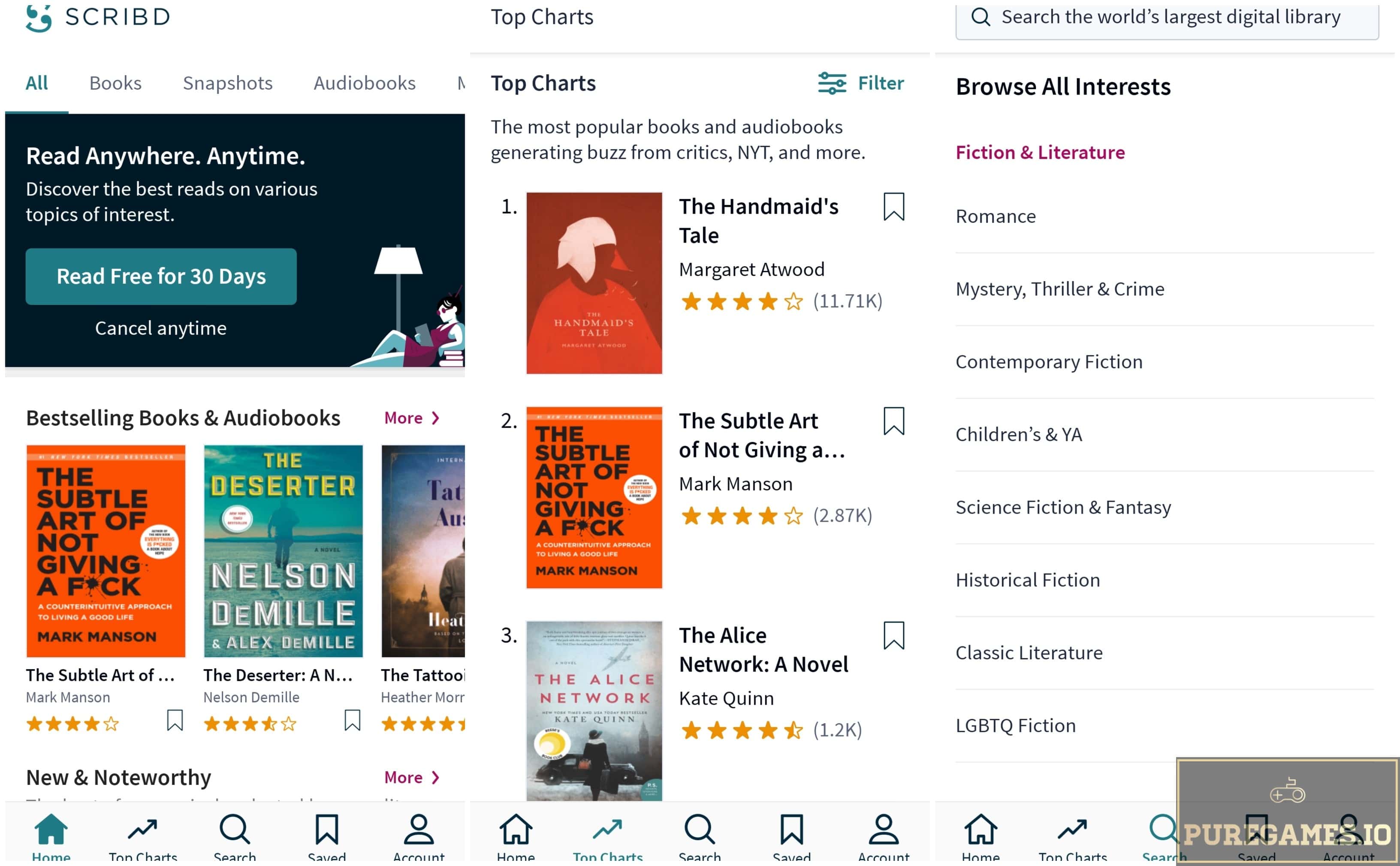 The mobile version of Scribd comes with a very simple yet surprisingly tricky interface. After installing the app, it will ask you to sign up for an account. Here, you can use your Facebook or Google account or better yet register a Scribd account. Once done, it prompts you to your main dashboard. The app is divided into five navigational tabs including Home, Top Charts, Search, Saved, and Account.  The Home tab provides you an overview of the newly released books. These are sorted in various categories; All, Books, Snapshots, Audiobooks, Magazines, Documents, and Sheet Music. Top Charts tab, on the other hand, displays all the most popular books and audiobooks generating buzz from critics, NYT, and more.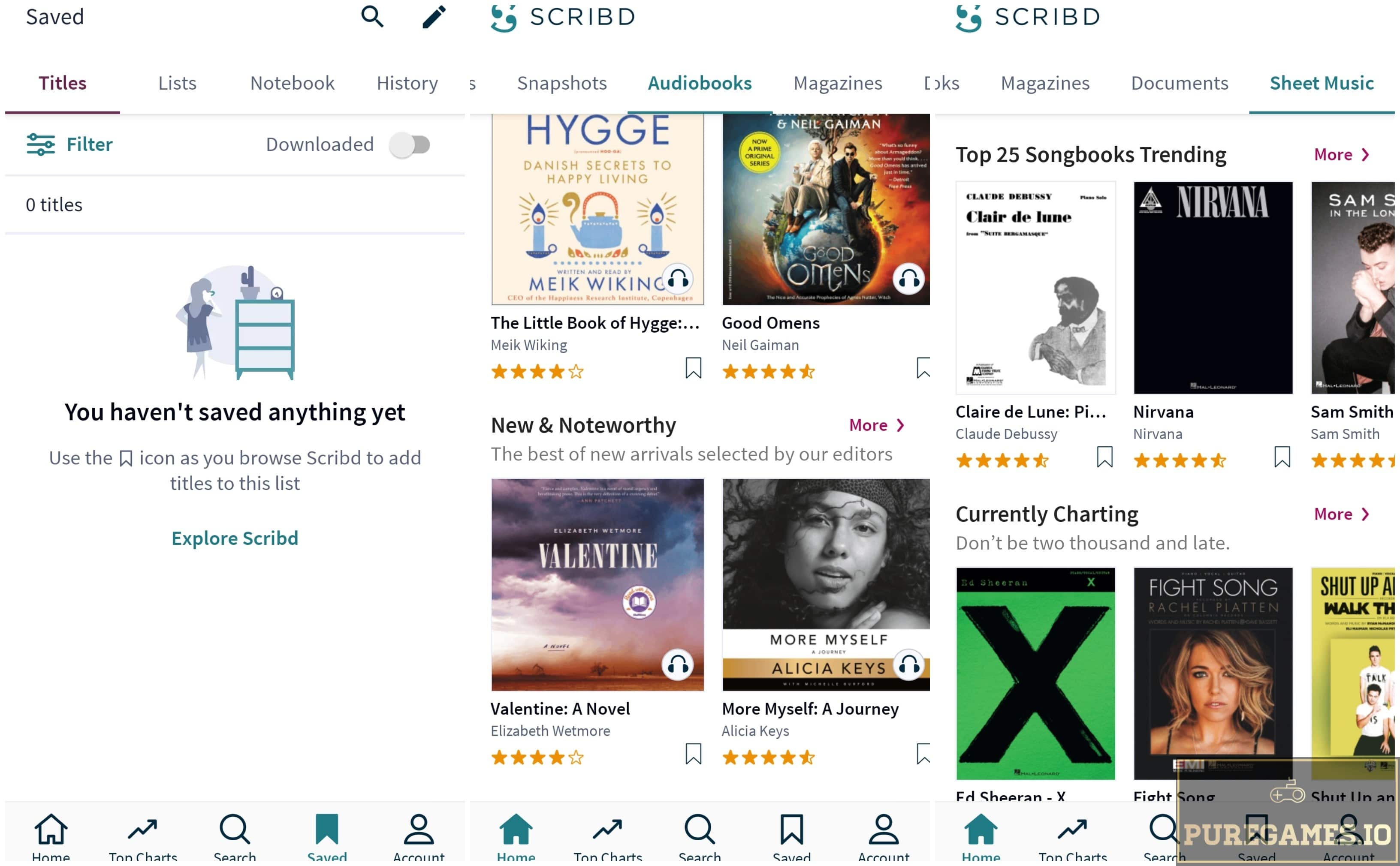 The Search tab allows you to manually search for specific books or browse the library according to their genres or categories. You can also save your favorite books and add them to your personal library. Generally, this app has everything you need. It offers unlimited books and audiobooks across all genres including Personal Growth, True Crime, Business, Travel, Non-Fiction, Contemporary Fiction, YA, Science Fiction, and more. The app also offers huge sheet music selections that cover every musical genre, instrument, and difficulty level as well as hundreds of magazines including People, New York Magazine, Time, The Atlantic, Entrepreneur, Bloomberg Businessweek, Men's Health, Women's Health, and more. If you are an avid audiobook listener, the app allows you to customize the narration speed as well as setting sleep timer. You can even download audiobooks and listen to them offline.
Whether you are a certified book lover or you are trying to explore new things while we are all in-home quarantine, having Scribd on your phone is absolutely beneficial. You can never tell what things you can learn from these books! Currently, Scribd is available for both Android and iOS devices and you can download the app for free.
Download Scribd
Todoist – Productivity App
Since we are all staying at home all day, chances are, we will lose track of our daily activities. Our day-to-day routines have been drastically changed since the home quarantine was imposed. Normally, for a typical working environment, your attention is mainly focused on your work. You probably have your designated working area and your time schedule is fixed to certain tasks. Working at home, however, comes with an entirely different scenario. Chances are, you will be dealing with different distractions in your house. You might get distracted by your kids or other family members and you might also find yourself with other activities like watching movies, playing with pets, and many others. Since the work is not strictly supervised by our bosses, it feels free to do other things yet it greatly affects our productivity.
This is exactly the reason why you need a productivity app like Todoist. As what the title of this essential app suggests, Todoist allows users to create their "to-do lists", organize tasks and set reminders. With more than 20 million downloads, it has become the world's most popular task management app to ever exist. Todoist is a strong, powerful task management app that can be applicable to small teams, individuals and professionals to manage anything from a shopping list to major projects at work. This wonderful app can be a simple task manager or a solid collaborative tool for teams alike.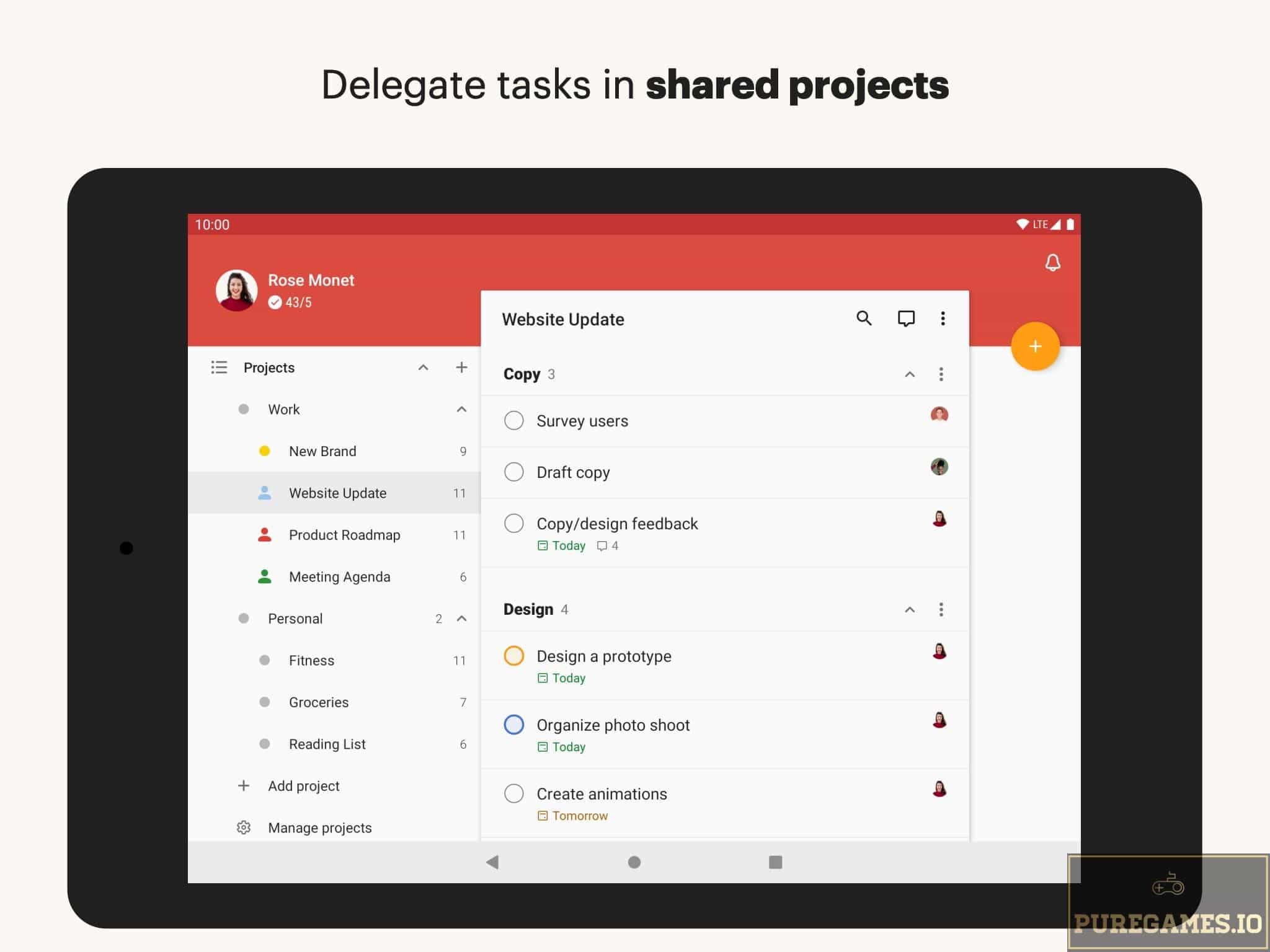 Here's how this app works. First, download the app either from Google PlayStore or Apple Appstore. The first thing you need to do is to create an account to save your tasks and access them anywhere. You can sign up using your Google, Facebook or email account. Users can pick a theme before prompting you to the user's dashboard. Here, you can simply tap the plus button located on the lower right corner to add a list or task. Tapping the three-line menu on the upper left corner will showcase a new panel that gives you access to your Inbox, Today (current to-do list), Next 7 Days, Projects, Labels, and Filters.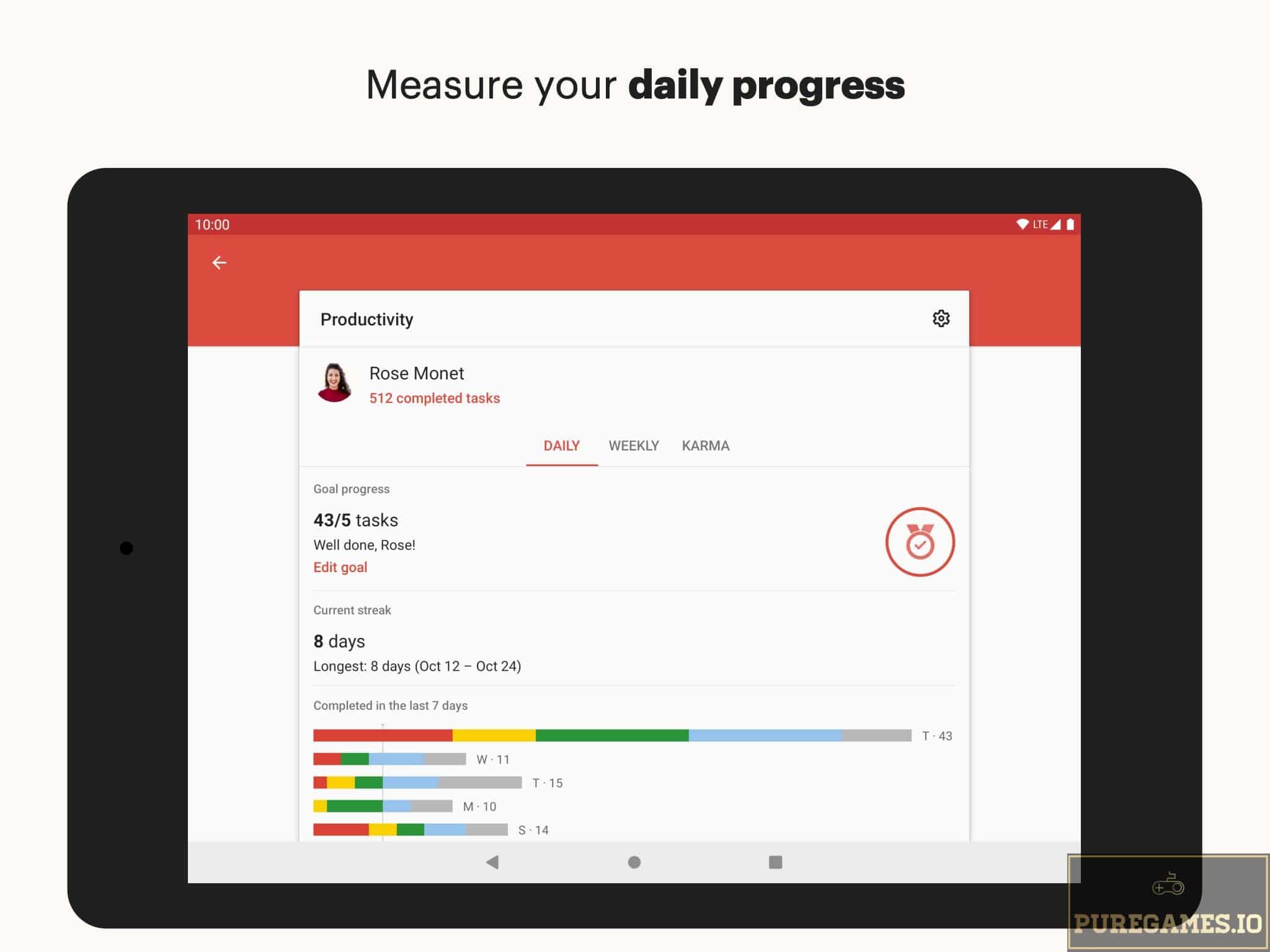 You can use this essential app in many different ways to improve your daily productivity. You can capture and organize tasks the moment they pop into your head. Users can easily track their deadlines and be reminded of their due dates using this app and you can even build lasting habits with recurring due dates like "every Monday". You can also set priorities to remind you of which task should be done first and which one should be followed. Interestingly, you can also use Todoist for the company project and allow the app to assign tasks to others.  Above all, this app also allows you to integrate your tools like Gmail, Google Calendar, Slack, Amazon Alexa and more.
Although you can do tons of things with its free version, you can embrace more perks when upgrading your account to Premium. These include unlimited reminders, the ability to add important details to your projects, labels, filters, and special themes. Currently, Todoist is available for both Android and iOS devices and you can download this amazing productivity app absolutely for free.
Download Todoist
Netflix – Entertainment App
We cannot deny the fact that many people are very hooked with Netflix. With their huge collection of tv series and movies, it is not really surprising at all. So if you do not have Netflix yet, you have no idea what you are missing. With the rise of online streaming services, people are now more engaged with their mobile devices to watch their favorite shows produced by different online streaming companies. Netflix is a subscription-based entertainment app that allows you to watch various movies, tv episodes and even original shows on your mobile device. The best part, this app offers a free one month trial which you can cancel anytime.
Whether you are looking for an old and classic movie or those who were recently shown on theaters, Netflix offers tons of great movies for you. It comes with an impressive library of movies and tv series for your very own entertainment. What makes it more fascinating is the fact that Netflix is not just a library for old movies and tv shows, they also produce original content which is absolutely worth watching. Some of their most successful series include the Stranger Things, Orange Is the New Black, Kingdom, The Umbrella Academy, Sex Education, 13 Reasons Why, The Crown, Money Heist, and many more. Critically acclaimed movies like Birdbox, The Marriage Story, and many others are also originally produced by Netflix.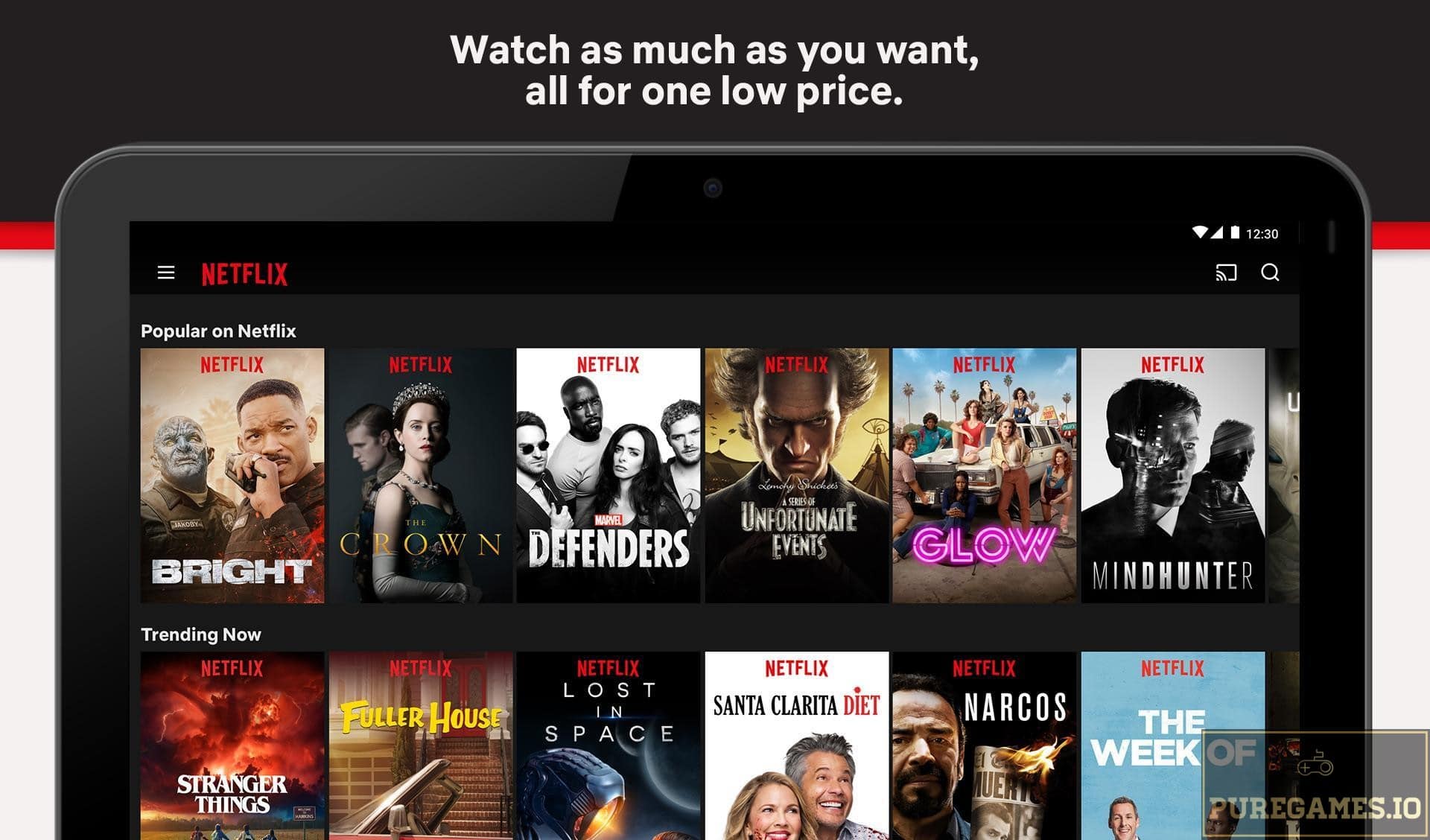 Interestingly, this highly essential app alone is free. You can download Netflix either on Android or iOS devices. The first thing you need to do to gain full access is to sign up for an account. Netflix offers a free one month trial every time you subscribed. This will prompt you to a signup form where you will be asked to select your preferred monthly plan. Take note that the app will not start charging until the free trial ended. Currently, Netflix offers three monthly subscription plans including Basic, Standard, and Premium. You can select which plans greatly suits your needs and your budget. Almost all the features are the same except for the number of screens you can watch on at the same time. Premium accounts allow a maximum of four screens while Basic and Standard only allow one and two respectively. The Premium plan also offers Ultra HD.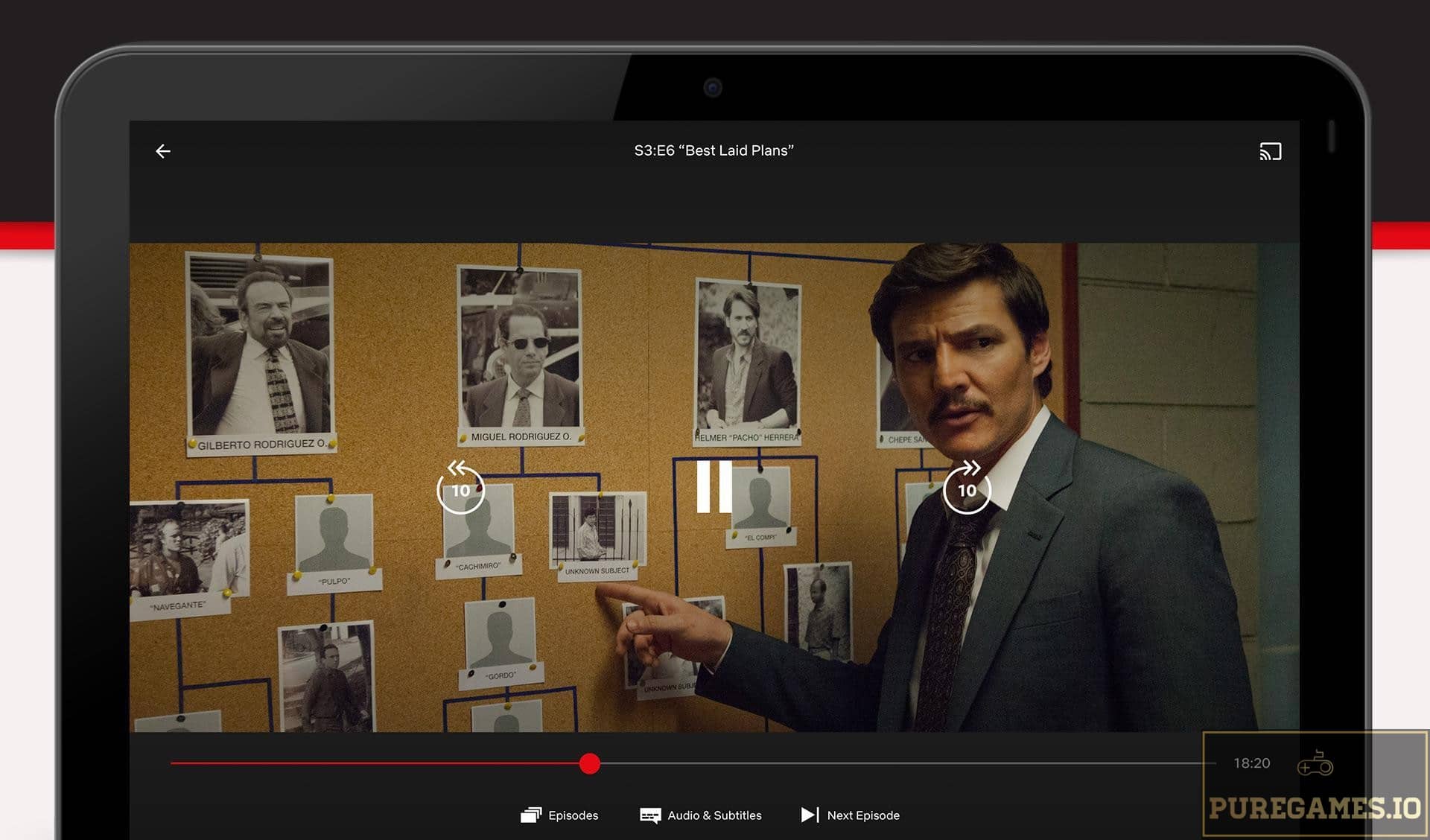 Netflix allows you to watch all your favorite shows at any given time. You can even add them to your favorite and download episodes so you can watch them offline. Netflix is available on almost any platform such as mobile devices (Android and iOS), tablets, tv, game consoles and more. It is very important to note that Netflix requires a stable Internet connection in order to experience the app to the full extent. Now that we have no choice but to stay at home, Netflix can be our best entertainment buddy. Currently, the app is available for both Android and iOS devices and you can download it absolutely for free.
Google News – News App
Do you know what else we need to stop from becoming viral aside from the coronavirus? The fake news! Internet is indeed a powerful tool and it can become a source of all things that are happening all over the world. However, we have many so-called "internet trolls" who do nothing but to spread fake news. This is not really a good time to embrace negativity so no matter what kind of information you see on your social media feed, do not believe them unless they are from reliable sources. It is very important to observe if the information comes from a real credible source and not from any trolls or satirical sites that alter information for their own benefits.
Google News is a smart news app that organizes what's happening in the world to help you learn more about the stories that matter to you. It is definitely the best place to get fact-checked news. Simply download this essential app either from Google PlayStore or Apple Appstore. Once done, it will prompt you right away to your dashboard. The news that will generate on your feed is based on your current location. This ensures you that all the news you are getting is absolutely relevant. Interestingly, Google News welcomes you to a very simple and easy-to-navigate interface. The screen is divided into four navigational tabs including the For You page, Headlines, Following, and Newsstand.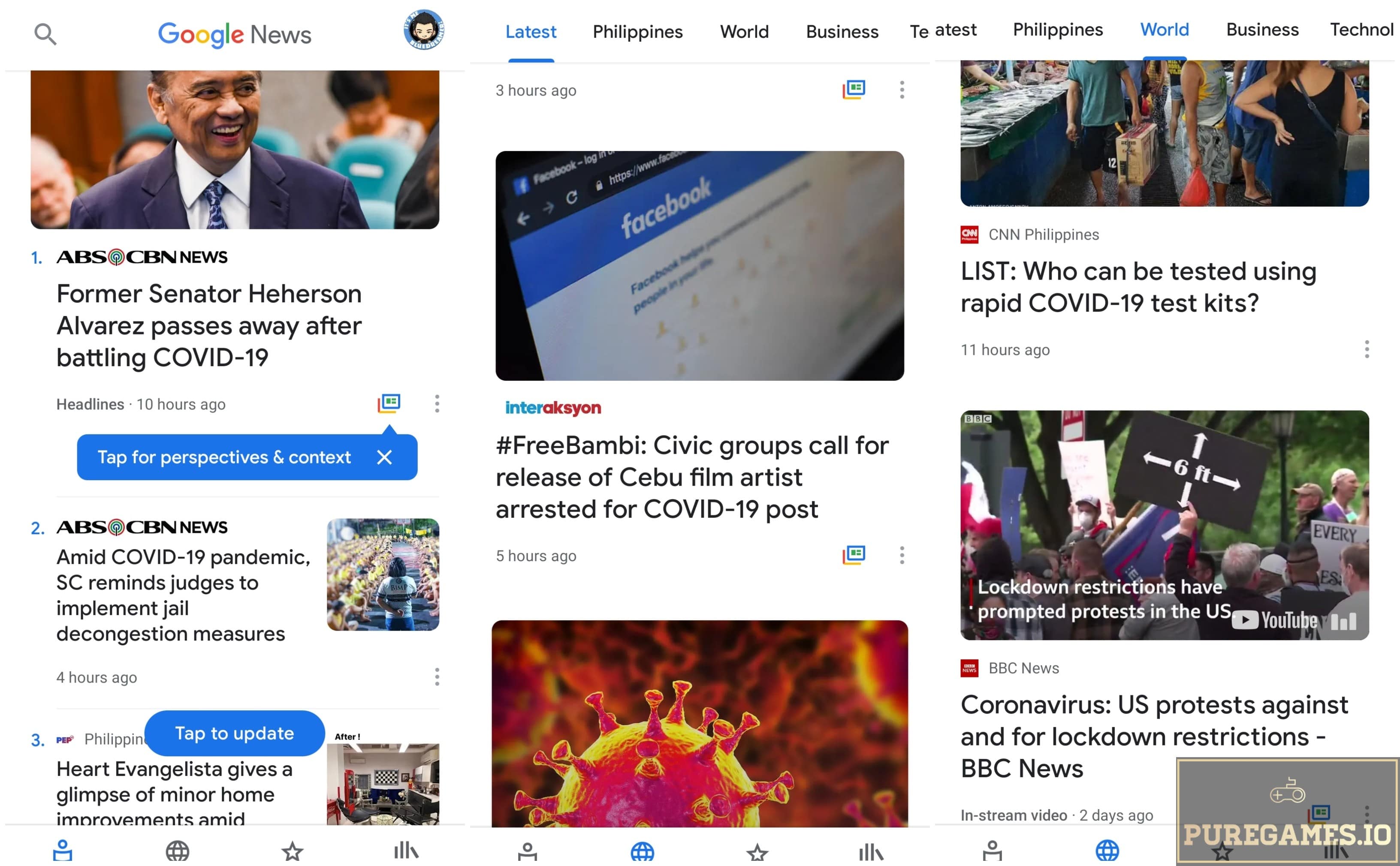 The For You page will display news that is relevant for you. It features personal recommendations based on the current events happening in your area. The feed will display links from reliable sources and you just have to tap them and you will be directed to the main source. The Headlines page features fresh news which is sorted in various categories such as the Latest, Country (your country), World News, Business, Technology, Entertainment, Sports, Science, and Health. To keep you more updated on certain topics, you can follow them using the app. You can also follow specific sources, locations or saved stories that you haven't read yet.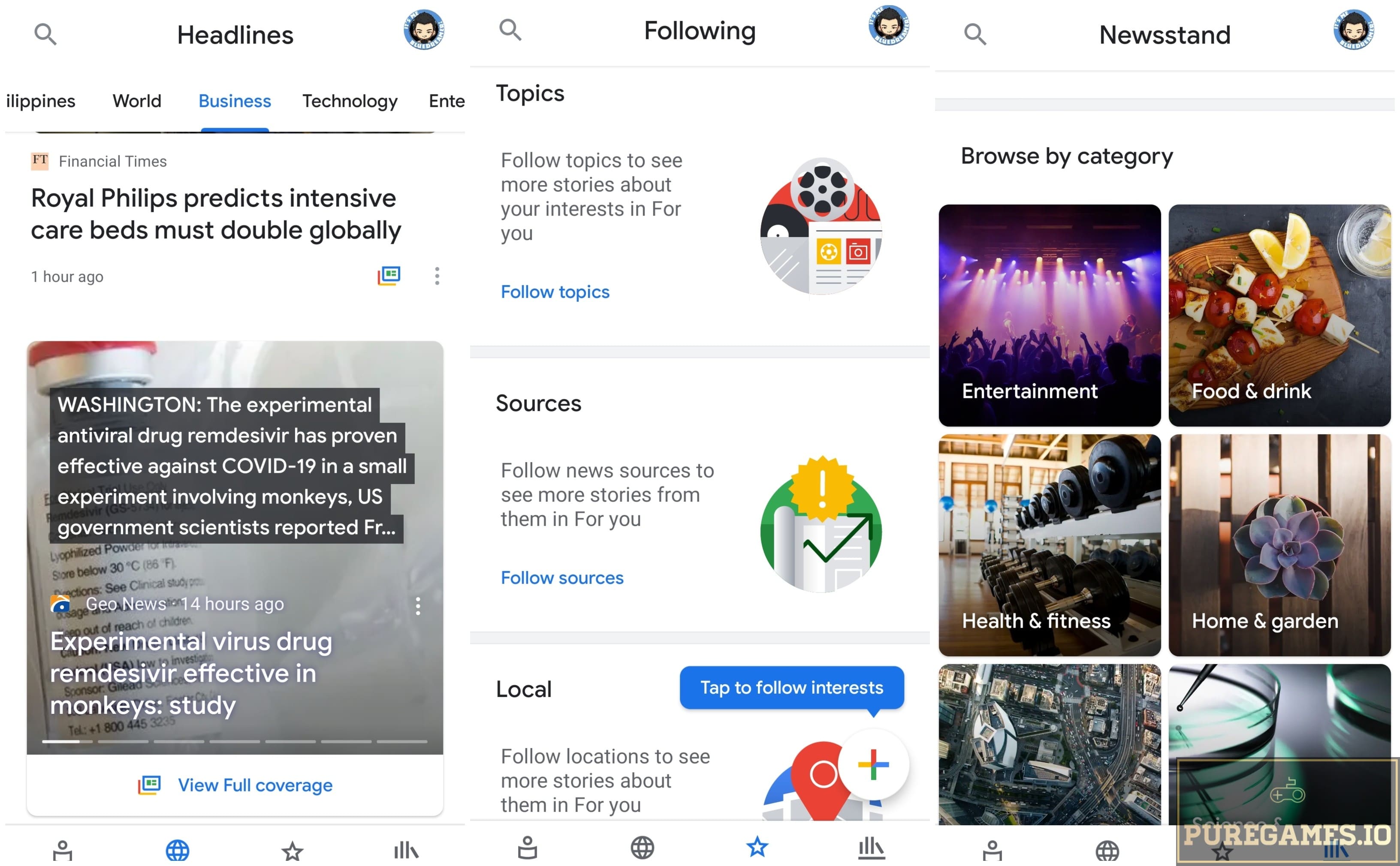 The Newsstand page, on the other hand, will display all the reliable sources to get your fact-checked news as well as personal recommendations based on your interests. You can also browse news on this page based on their respective categories. With our current situation, it is very important to keep ourselves updated with the latest happenings. Just because we saw information on our social media feed doesn't mean they are 100% right. It's important to get the right facts from reliable sources to prevent mass hysteria. With Google News, you will keep yourself well-informed with facts. Currently, the app is available for both Android and iOS devices and you can download this amazing News app absolutely for free. Definitely worth exploring.
Download Google News