| | |
| --- | --- |
| Publisher | Kurechii |
| Platforms | Android 4.3 and up |
| Price | Free |
| Size | Varies with device |
| Latest Version | 2.2.16 |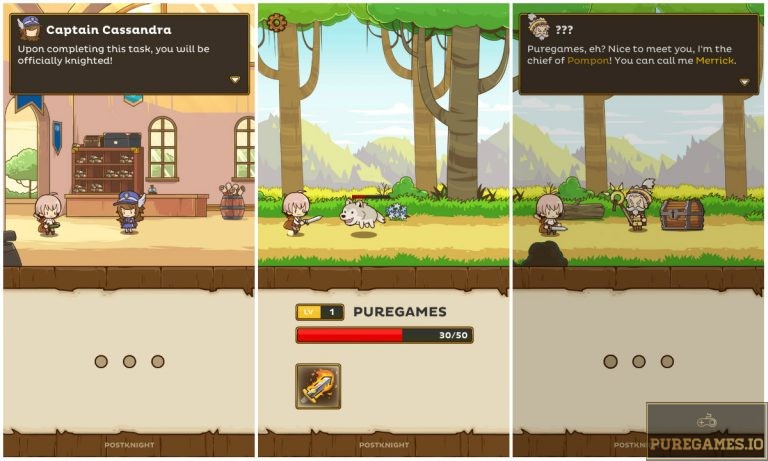 Who would have thought that delivering mails can take you to an epic journey? PostKnight is a very colorful and fun-filled role playing game with a twist. In this game, you play the role of a might PostKnight, a knight whose mission is to deliver mails and goods from one town to another. (Postman and PostKnight, get it?). Being a PostKnight doesn't seem to be very easy as you encounter numerous challenges along the way. If you think you have what it takes, feel free to download PostKnight by Krechii and see how far you can go.
Interestingly, PostKnight is seemingly a merge between a classic RPG and an Incremental or idle game. Although most features work automatically, interaction is still a must to maximize your chances in winning. The game has no core objective but in order to advance, you must clear all your missions and quest and earn rewards in return. If you're looking for a different take to classic RPG, download PostKnight and let your epic journey begins.
The Gameplay
Simple, fun and addictive! I guess that is how you can perfectly describe PostKnight. It is certainly a visual delight featuring cartoonish graphics and engaging atmosphere. Kurechii is quite known for their Chibi-inspired characters much like those in Tiny Guardians and King's League. The game generally takes you to two phases; the battle and town. You will interact with various Non-playable characters who will also help you along the way.
Pompon is the first village that will badly need your help. The mayor of the town made a false alarm about dragon which scares all the villagers away. The mission is to bring all the villagers back to the town. Eventually, you will encounter Blacksmith, Alchemist and Merchant who will give you access to upgrades. The rate of difficulty will drastically increase as you progress which requires you to upgrade your character to its full potential.
Slightly Incremental
Idle game is a game that works even without player's interaction but if you download PostKnight, you'll experience something unique.  It features a slightly incremental element on it. If you engage yourself on a battle, the character will move automatically towards the opposite side. As you encounter enemies along the way, your character will automatically attack them. You can inflict damage as soon as you bump against the vicious creatures but the tricky part is the fact that it is not enough.
Take note that your health is only limited and if you lose them all, the game will come to a quick end. You have no other option but to restart the same level until you make it through. Interestingly, you have three skills to use; The attack, defend and heal. Attack allows you to dash through enemies and inflicts bigger damage. Defend allows you to block incoming attacks using your shield while Heal allows you to use Magic and partially regain health.
Upgrade Your Weapons and Level Up your Attributes
The longer you progress, the more challenging the game will become. So if you download PostKnight, make sure you perform all the necessary upgrades to make your character more efficient. After every journey, the game prompts you back to the town to interact with villagers and upgrade your weapons. A blacksmith allows you to upgrade your weapons and your armors. This will require money and some other resources you can loot along the way. Take note that after each mission, you can open a chest and collect various rewards in form of money and other materials. Alchemist allows you to upgrade your healing skills. She can improve the potion for longer and bigger effect. Merchant, on the other hand sells various items that you can use during the battle.
For each successfully battle, you will earn XP points. If you earned enough, you will rank up to a new level. Every time you reach a new level, you will receive certain amount of skill points. Interestingly, players can distribute the Skill points to any of the four available attributes. It includes Strength (increases Damage), Agility (increases Speed), Intelligence (increases MP) and Vitality (increases Stamina).
Verdict
PostKnight is generally simple yet surprisingly fun and addictive. It even features a dating system which allows you to court villager and get into a relationship. The character development and his progress from being a novice to a might knight is something you will appreciate when you download PostKnight. The graphics are adorable and the gameplay is well-polished. It is not really surprising why this game recently receives several awards from different game award bodies! Check it out!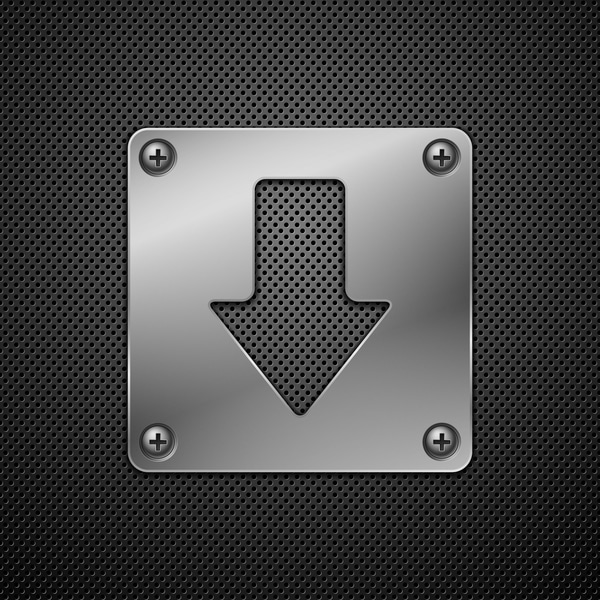 Download PostKnight APK for Android/iOS
Select a file to download:
Download PostKnight v 2.2.16 APK