| | |
| --- | --- |
| Publisher | Kiwifruit Studio |
| Platforms | Android 4.1 and up |
| Price | Free |
| Size | 1.8 GB |
| Latest Version | 1.3.3 |
Who would have thought that a simple board game can lead to an epic adventure? GYEE by Kiwifruit Studio will take you to a magical journey of a guy who finds himself in a new world filled with magic and mystery. It takes you to a land of Luxium and allows you to encounter human-like creatures known as Gyee. In this virtual world, Gyees are hardly accepted by society and to make it worse, their lives are now threatened by the Shadowbeast. Your main objective in this game is to protect the Gyees and save them not just from their judgemental environment but also from the evil hands of Shadowbeasts. If you are up for this exciting new journey, feel free to explore GYEE-SEA and see what else this game has to offer.  SEA, by the way, stands for Southeast Asia.
The Gameplay
GYEE is a role-playing game that comes with well-polished gameplay and a compelling story. The mechanics of the game are generally simple yet surprisingly tricky and challenging. Those who love role-playing games that provide an equal focus to both the game and the story, GYEE managed to pull it off. In the entire course of the game, the player will be asked to enter a series of battle, explore the world of Luxium, interact with an overwhelming number of characters, bond with Gyees and engage yourself in a series of interesting quests. Generally, GYEE  managed to capture all the elements we love from a typical role-playing game and added more features that make it even more engaging.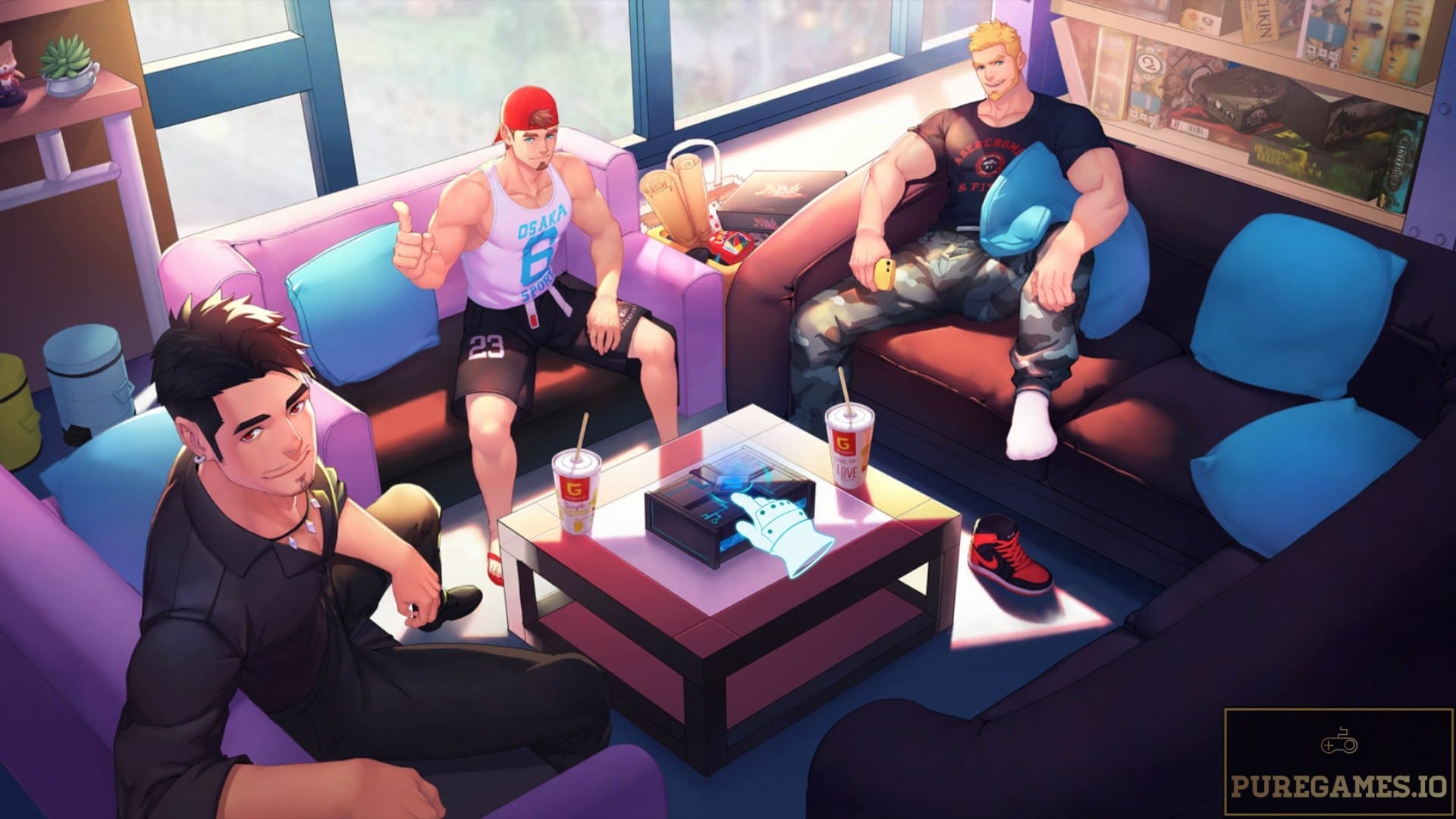 The game will generally take you to two major phases, the story and the battle. The Story phase will often take you to a cinematic cutscene showcasing all the main characters. Your main character can bond with other Gyees and use their abilities during the battle. You can also develop a relationship with them by increasing your level of intimacy with them. In the battle phase, the game prompts you to classic turn-based combat. Each character has their own skillset which consumes a certain amount of Mana. The Flux-Combo, however, is one of the elements that make the combat system distinctive. This allows your team to attack the enemies together in one turn.
Discover Gyees and Bond With Them
One of the most exciting elements of GYEE  is your ability to meet different Gyees. They are described as brave, proud of who they are and unafraid to show their true colors. Unfortunately, they are being misunderstood by their society and treat them as potential dangers. A group known as the White Capes was established merely to hunt all the Gyees and eliminate them. Now that you are transported into the world of Luxium, it is your goal to protect the Gyees from any potential danger. Your avatar has acquired a special ability to bond with their souls and they will accompany you to your battle.
A so-called Flux Projection is connected to the Gyee's own body. The deeper the connection is with the Gyee, the abilities of the flux projection are closer to those of the Gyee's own. There are two ways to discover Gyees. First is through the story itself. As you progress, you will be introduced to some of the main characters who will soon become your companions. Second is through the Gate of Pact. Here, you can summon supplies including the Gyee Image. Once you have collected enough Gyee Image, you can summon the Gyee and make it part of your valuable team. Just be mindful though that you can only have four fighters in every battle. You can switch and assign Gyees before the actual battle.
An LGBTQ-Centric Game
What really makes GYEE-SEA  extremely special and unique above all is the fact that this game will center around gay characters. It is really interesting to see an LGBTQ-centric game, a very unique and interesting approach for a role-playing genre. Although GYEE-SEA fully embraced the LGBT-friendly gameplay, it is not the first game to use such. We used to encounter such theme in most visual novels like Choices: Stories You Play and Episodes: Choose Your Story. However, having such a gay theme as the central plot for an epic role-playing game is truly a game-changer and definitely worth exploring.
The discrimination of Gyees from their society and their effort to look for acceptance is an engaging metaphor from what our current society does to the LGBTQ community. Aside from the main Story Campaign, players can also connect with other players through GYEE-SEA's multiplayer features. There's also a Guild system that allows you to be part of any of the existing Gyee communities. To top it all, GYEE-SEA features impressive visuals adorned with remarkable graphics and accompanied by well-fitting music and commendable voice overs. A well-polished game indeed.
The Verdict
GYEE-SEA or simply GYEE is unarguably impressive in almost all aspects. The game, in general, is a visual delight with many colorful characters to discover and plenty of amazing maps to explore. To top it all, GYEE offers a wonderful and highly-compelling plot for the players to enjoy. Just be mindful that this game requires a huge space from your phone's storage and you must have a stable Internet connection to enjoy the game in full extent. Above all, the fact that it is one of the first LGBT-Centric RPGs makes GYEE-SEA worth-exploring. Currently, GYEE-SEA is available for both Android and iOS devices and you can download this epic RPG absolutely for free. Good luck and have fun!