Publisher
Showbox Group
Platforms

Android

4.0.3 and up
Price

Free

Size
17 MB
Latest Version
3.1.0
Who doesn't want to earn money while doing the things they enjoy the most? If you love playing mobile games, you might want to download Showbox on your phone! Showbox is a mobile app that can be used by users as a platform to earn revenue. The app allows you to earn money by simply playing mobile games. Yes, you read that right, an app that pays you to play game. It is not really as complicated as it sounds. Showbox features a cash reward system where you get cash points for playing games that you will download through their game portal. These cash points can be used to redeem gift cards, top up your phone bill or even cash via Paypal.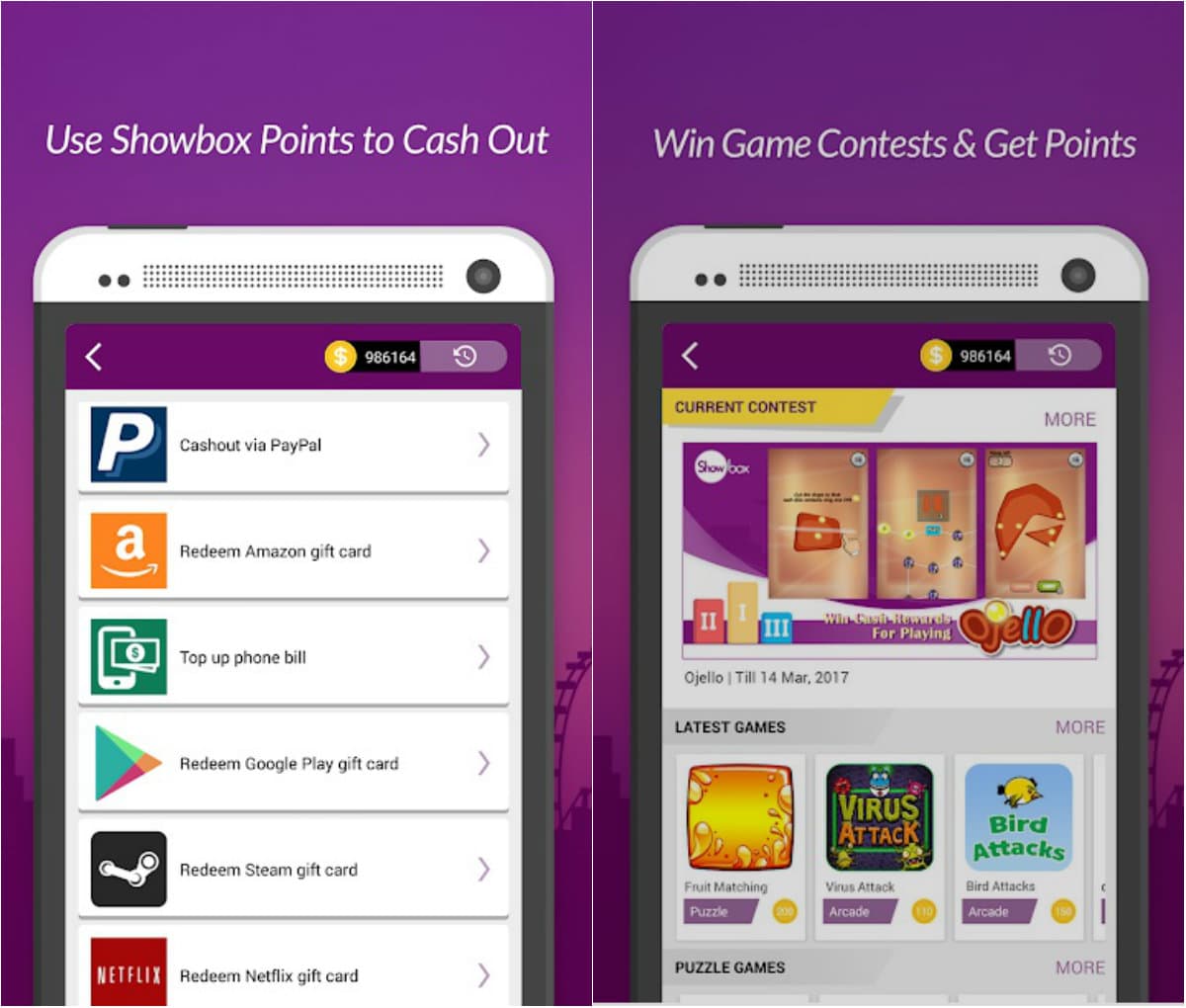 Not The Streaming App
It is very interesting to note that Showbox by Showbox group is not the same app with the popular free streaming mobile app of the same name. Instead of free movies, this particular Showbox app allows users to download free games from their very own database and allow them to earn cash points in return. Here's how the app works. After you download Showbox, it wil prompt you to its user-friendly dashboard. At the lowermost portion of the screen are two tabs; Games & Contests and Setting Tab.
The Games & Contests is the main interaction page. It basically displays all the available games that you can download and play. Generally, when you download Showbox, you'll notice some similarities with Google Play Store or APK Pure where you simply have to search for the game title or check their dashboard to see the recommended games and download to install the game on your mobile. Each action corresponds with certain amount of Cash points. You can check the cash points you recieve on the upper tab. It displays the cash you can cash out or redeem.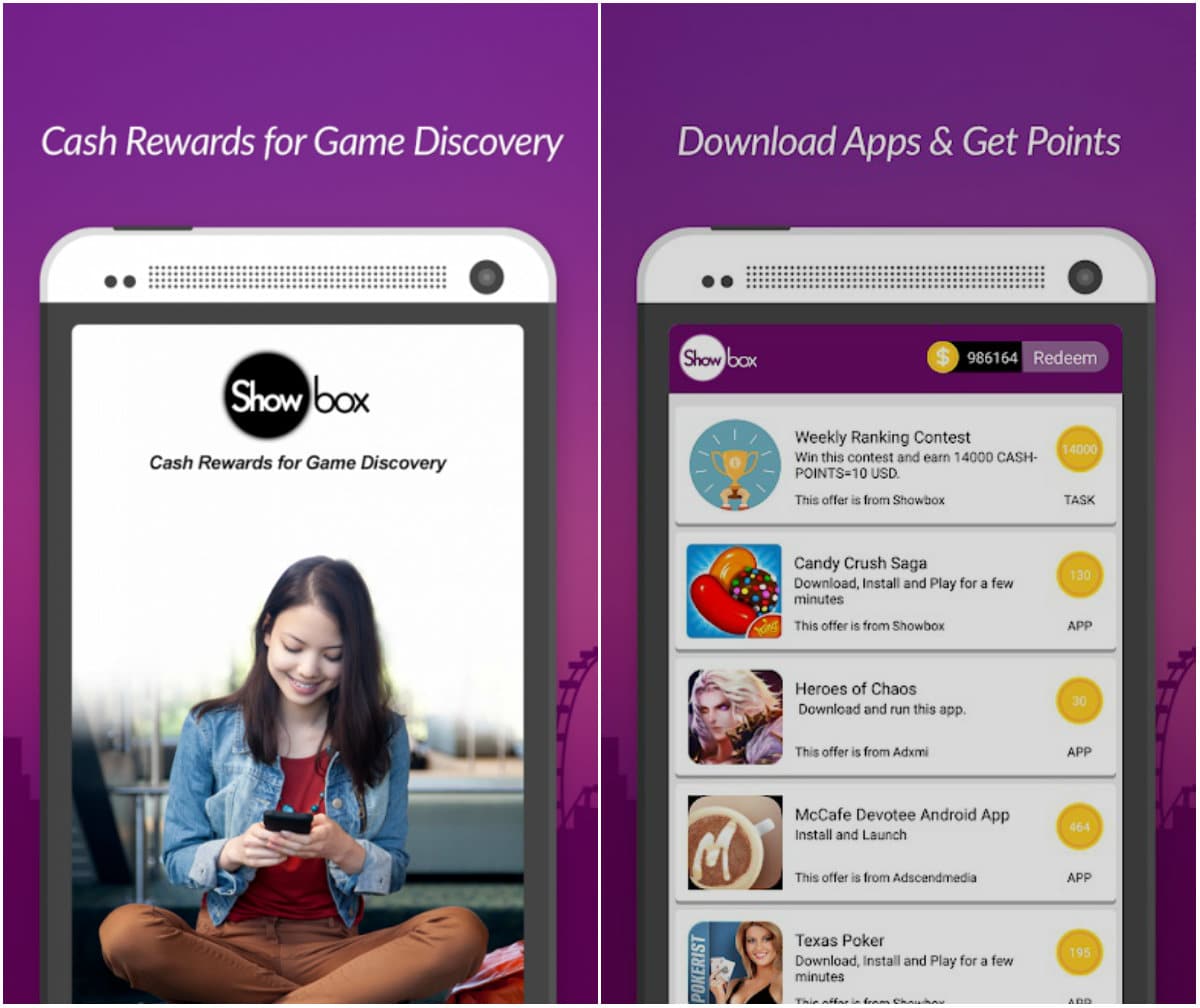 Contests and Cash Reward
The Setting tab allows you to configure various details including the email and the Paypal address you want to bind with your account. Take note that you will receive your rewards from Showbox every week. The accumulated amount will reflect on your account. If you earned enough, you may now cash out the money in many different ways. You can cash out the money via Paypal or you can get the reward through Gift cards from Amazon, Google Play, Steam, Netflix and more.
Another great thing that you will enjoy when you download Showbox is the Contest system. Aside from getting points from downloading games, you also get points by participating and winning various contests. This contest are often about making it to the leaderboard. It features certain game and a special leaderboard system which displays the top players. Top players get extra points in return.
Verdict
Showbox is a great app which gives you a great reason to enjoy mobile games even more. Who would have thought that you can earn real money by simply downloading and playing games that you like. You can download Showbox for Free on Android devices. Showbox currently has 3 million active users and the average active users receives more or less $25 per week! Definitely worth a try!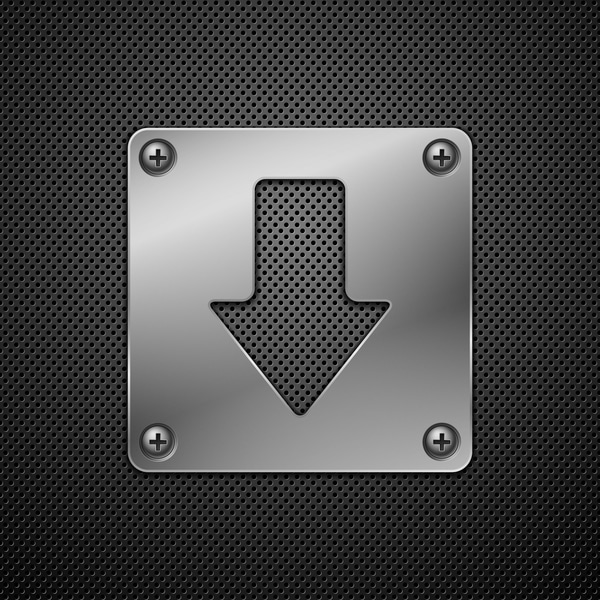 Download Showbox for Android/iOS
Select a file to download:
Download Showbox APK