Publisher
3BeesStudio
Platforms

Android 4.1+;

 iOS N/A

Price

Free

Size
26 MB
Latest Version
1.0.6
Like many other simulation games, Heavy Excavator Crane – City Construction Sim 2017 is a single player game. The game is developed by 3BeesStudio. It has 2 game modes: Free mode and Career mode. In Free mode, you are able to freely explore the Heavy Excavator Crane's content and what it has to offer. For Career mode, you will have to play level by level. Each mode has different objectives for you to finish. But if you want to learn how to play step by step, get to know and master the control system, you should play Career mode first and switch to Free mode when you feel comfortable. Or you can play both at the same time, play Free mode for when you want to have fun and play Career mode for the feeling of making progress.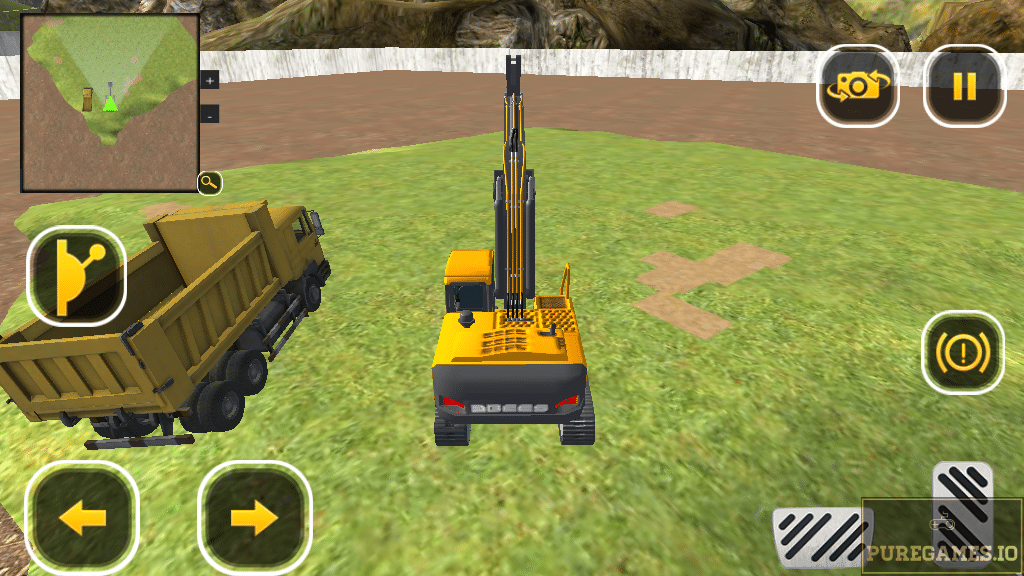 The most complex thing to learn in Heavy Excavator Crane is the control system of you excavator. Just like how an excavator work in real life, you have to control the simulated excavator part by part carefully to carry out the tasks. However, note that you can't control the excavator (its cab, boom, arm and bucket) while driving and in fact have to move, drive the excavator first to the needed spot then switch the control system on the screen to the one that let you control the excavator's cab – turn the body around, boom – the height of the whole arm, arm – change the angle of the arm and bucket – to make contact with the ground. Of course you don't have to always make use of the excavator. There are missions that only require you to drive an excavator or a truck to checkpoints.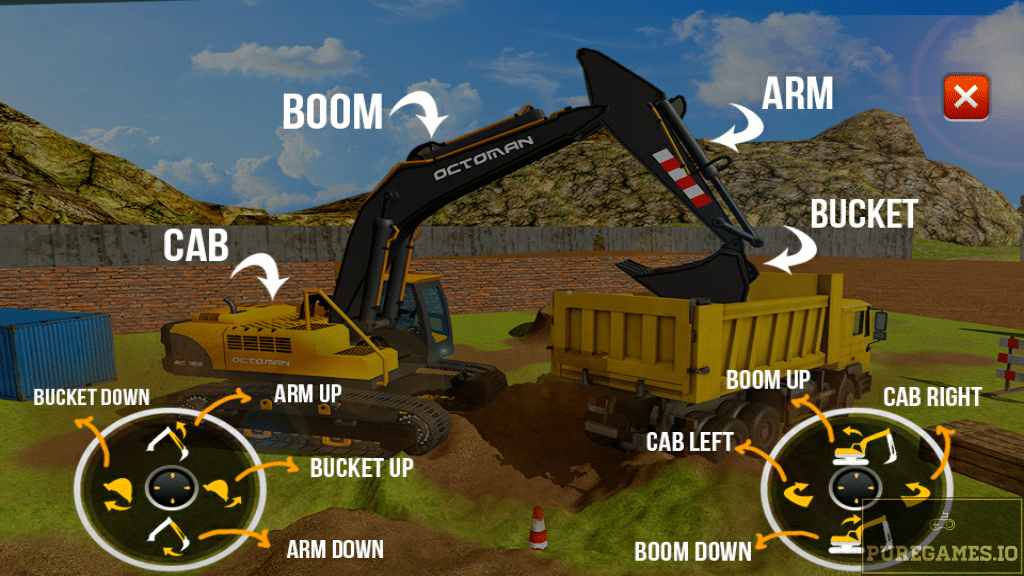 In addition, it is possible to change camera angle (4 different angles) to have a different point of view. It is for the ease of driving your excavator or to simply have a look at the surrounding. Although Heavy Excavator Crane's graphics is not perfect but the sights you get to see in game are nice enough for you to take a look.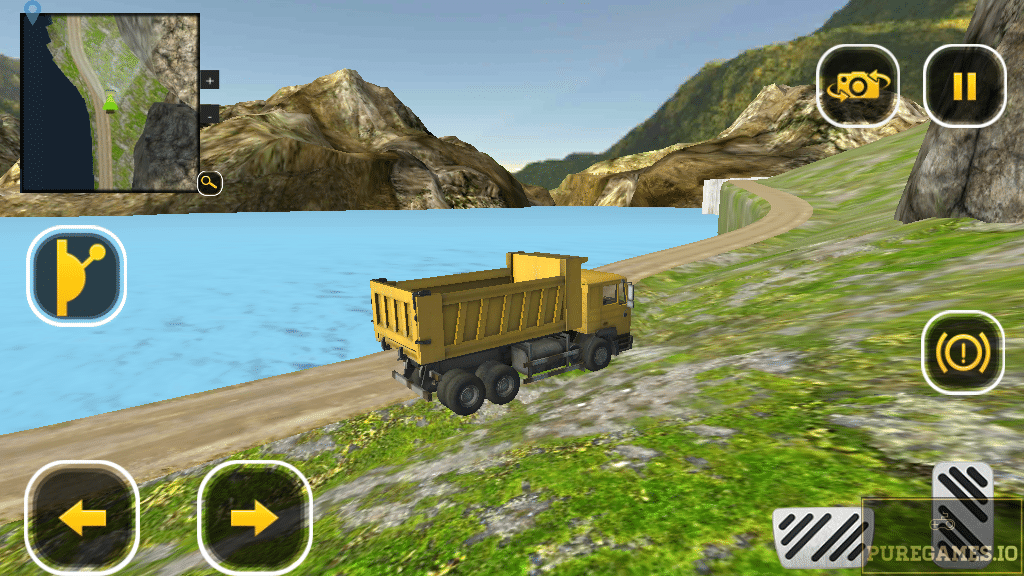 Despite the fact that the game itself is captivating to fans of simulation games but Heavy Excavator Crane – City Construction Sim 2017 made a mistake with the in game ads. It does offers an option to remove ads by paying a little amount of money but it contains quite many ads which pop up randomly. If you love the game and its concept, we suggest that you spend a bit to remove the ads completely and also to support the developers – 3BeesStudio. Furthermore, they also have many games of the same theme you might want to check out. Head over to their Google Play page via links below or check out the page we created for them.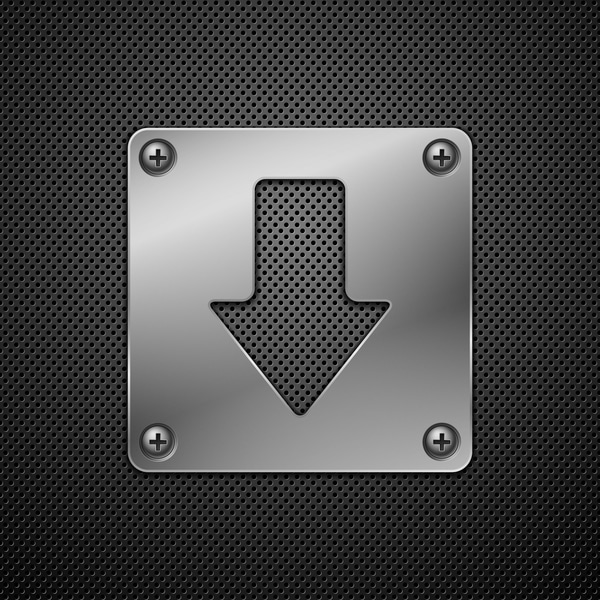 Download Heavy Excavator Crane – City Construction Sim 2017 for Android/iOS
Select a file to download:
Download Heavy Excavator Crane – City Construction Sim 2017 APK