Publisher
Peak Games
Platforms

Android 4.1+;

 iOS 7.0+

Price

Free

Size
Varies with device
Latest Version
5645
Toy Blast is a Puzzle game by Peak Games. Though it looks like a Match-3 game at first, like Bejeweled or Candy Crush for example, its core mechanics are unique. In order to complete a level, you have to tap on the group of (at least 2) color-matching cubes until you meet the required number of cubes of specified colors. That is the most apparent difference between Toy Blast and the other well-known puzzle games that have the similar look. It seems easy to play throughout the tutorial levels but it will definitely become more and more challenging later on, but in a good and fulfilling way.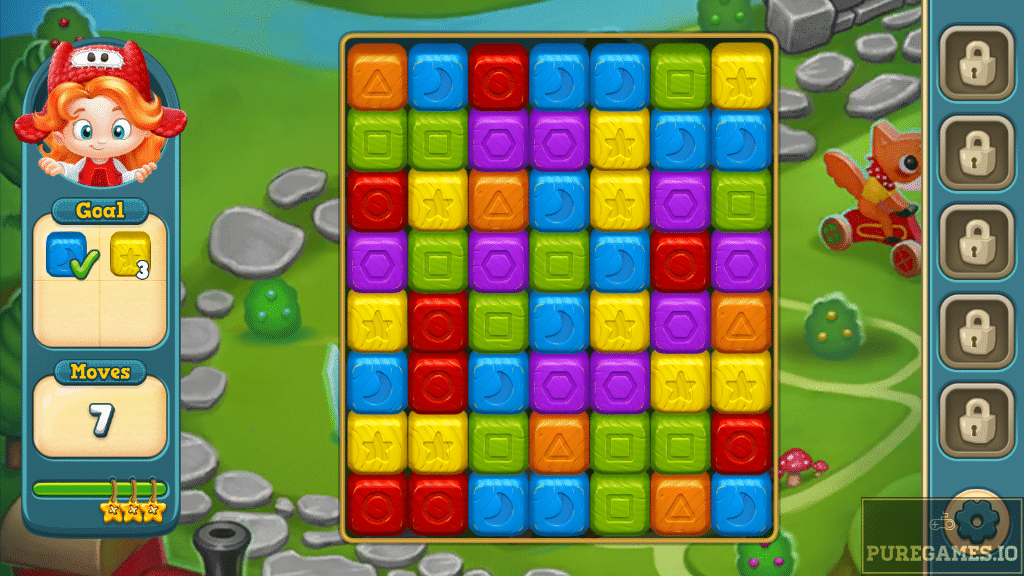 Once you are hooked, you will find yourself keep playing level after level. Don't worry if you are good at the game as it will not go anywhere anytime soon. There are more than 1500 puzzles for you to play. And also, don't worry if you play it too much, that should not be a problem you cannot tackle thanks to the limit of Lives you have. When you are out of Lives, you have to wait for a period of time for it to recover. This is very similar to games with integrated social features, like Candy Crush. Even if you don't like Toy Blast that much in the beginning, give it time and try playing some dozens of levels to really see why people love it.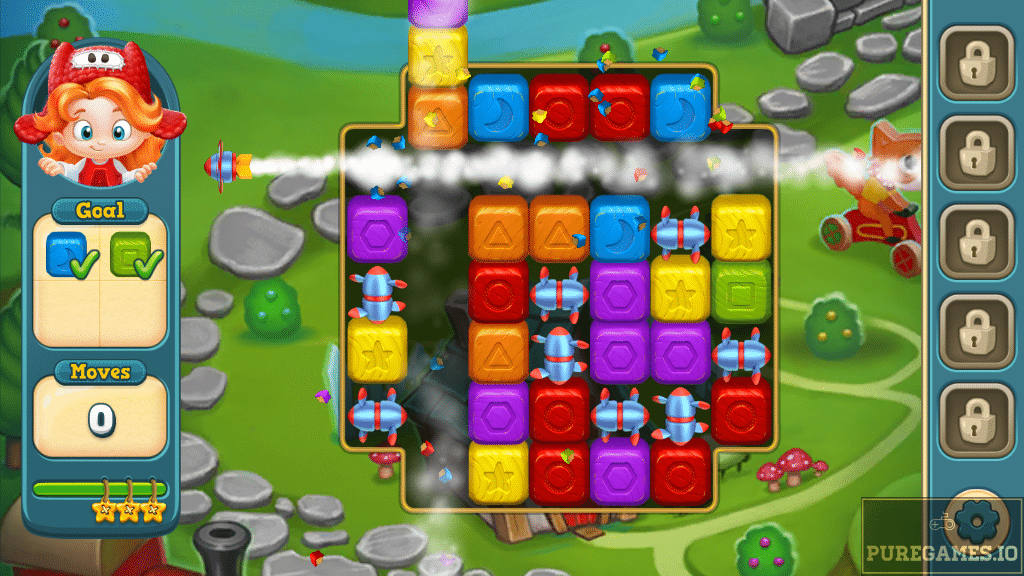 Apart from the main game mode, there are many in-game activities, features for you: Spin Wheel – Try your luck for daily prizes; Star Chest – The reward (a mysterious chest) you get by earning enough stars; Legends Arena – Unlock after you finished Level 1500, Legends Arena's levels have less Moves limit and therefore harder than the normal levels. There are also various other events and challenges like Star Tournament, Crown Rush, Level-Up Challenge. Leaderboards are available too. The game may create countless possibilities in each level so you will never feel like levels are repeating itself. As a result, it's hard to feel bored playing Toy Blast.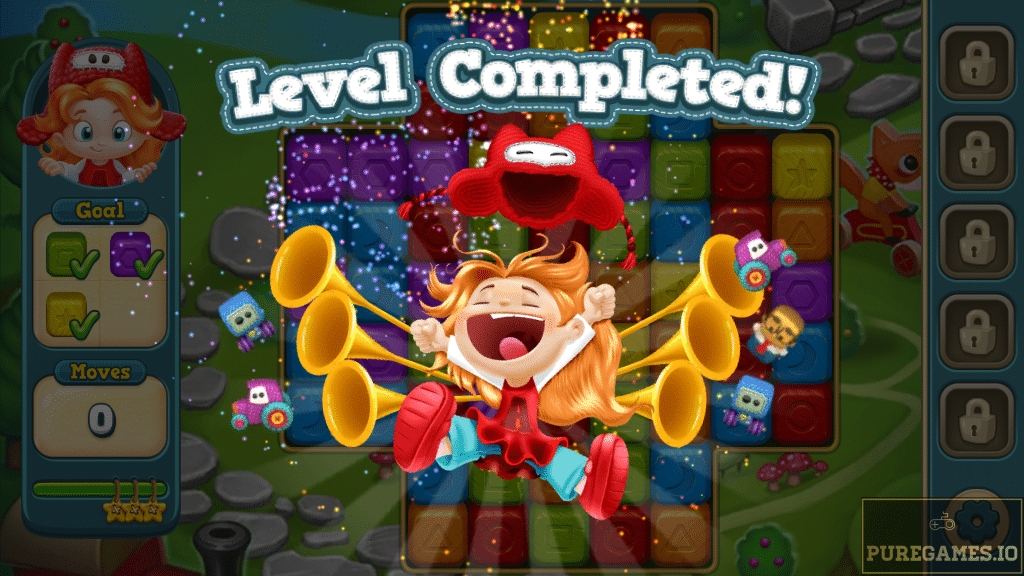 While playing, you will be able to know well which special tool you are going to get, base on the icons on the cubes, to strategize your next moves. Tools, or boosters as the game calls them, should be useful in helping you when you are stuck and can't find a move to make yet.
Toy Blast is great in many ways but if we have to pick one thing we love the most about the game, it is its graphics. Toy Blast has excellent graphics with cute character design, neat UI, all details are worth praising.
Simply put, Toy Blast is a all-around mobile game. It should be a perfect sample of how a game should be made, not only for the Puzzle genre but for all genres in general. If you want to give it a try, the first step is to download Toy Blast APK for Androind/iOS via links below.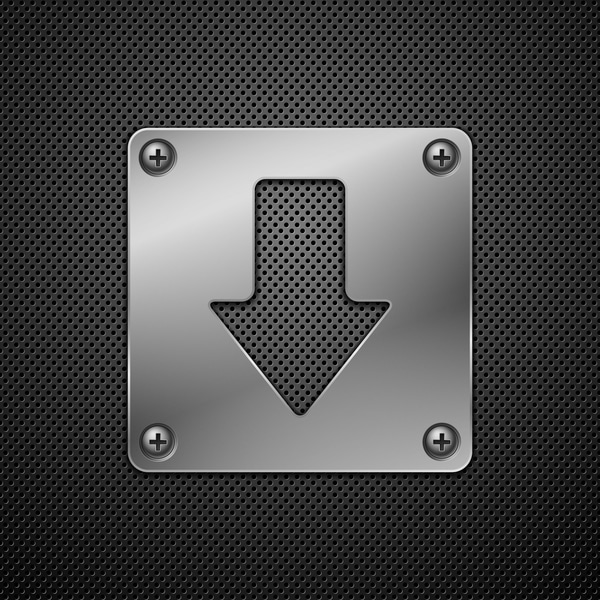 Download Toy Blast for Android/iOS
Select a file to download:
Download Toy Blast APK