| | |
| --- | --- |
| Publisher | Peak Games |
| Platforms | Android 4.1 and up |
| Price | Free |
| Size | 340 MB |
| Latest Version | 5605 |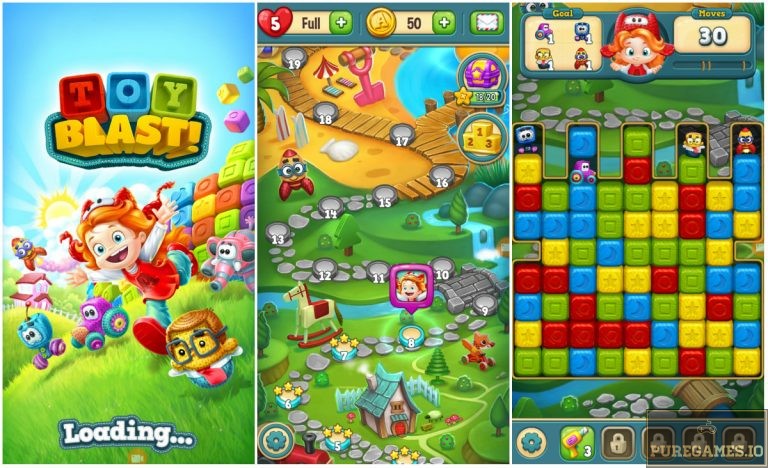 Engage yourself in a very colorful tile matching adventure with Peak Games' Toy Blast! It is generally a simple yet fun and entertaining and surprisingly addictive tile matching game. If you have played Toon Blast, then you will surely find lots of similarities for this game. This is not really surprising because Toy Blast and Toon Blast were both from the same publisher. They both share the same objective and gameplay but just like King's Candy Crush Saga and Soda Crush Saga, the two games will offer different themes. If you are up for another addictive mobile game, feel free to download Toy Blast and see what else the game has to offer.
Unfortunately, the game doesn't focus or follow any creative storyline but despite the missing details, Toy Blast will not fail to entertain you. The objective is to clear all levels by simply matching two or more identical tiles on the grid. Each level will have different tasks. Some will ask to eliminate specific number of specific tiles while others will requires you to bring the toys down the lowermost portion of the grid. It might be simple but the game is surprisingly tricky. If you have what it takes to master this game, feel free to download Toy Blast and see how far you can go.
The Gameplay
Interestingly, Toy Blast has a very simple mechanics. Everything is easily manageable yet the player is still encouraged to analyze the puzzle carefully to win the level. What makes the game a lot more challenging is the fact that all levels only offer limited moves. Therefore, you must be able to meet the objectives before the move runs out. Otherwise, the game will come to a quick end and you have no other option but to replay the same level until you make it through.
The controls are simple. Unlike most tile matching game, you don't need to swap two adjacent tiles to match them. Instead, you just have to click a tile as long as it is attached to another tile of the same color. The icon on top of each tile will change if multiple identical tiles were connected. If you match five or more tiles, you can activate a powerful which helps you destroy more tiles.
Power Ups
One of the things you will enjoy when you download Toy Blast is the ability to use powerups. Interestingly, you can activate powerups in two different ways. First is when you match multiple identical tiles on the grid. Some powerups allow you to destroy an entire row or column. You can also swap them together for bigger impact. TNT can destroy all the surrounding tiles while Color Box can eliminate all the tiles of the same color in the entire grid.
You can also take advantage of the special powerups which you can use even without matching any tiles. Located below the grid are various powerups with different functions. These powerups are limited but you can purchase them through virtual currency or through microtransaction (in-app purchase). Some special powerups allow you to eliminate specific tiles or destroy an entire row or column.
Colorful and Challenging Levels
If you download Toy Blast, kindly expect that the rate of difficulty will drastically increase as you progress. You will soon encounter levels with an increased rate of complexity. The goals will become more and more demanding as well. Eventually, you'll encounter bubbles, locked tiles, and complicated grids which will put your skills and knowledge on a great test. Interestingly, the game takes you to an overwhelming amount of levels to explore which provides Toy Blast an incredible longevity. Each level is also rated from 1-3 stars  which depends on your overall performance. You can play the same level no matter how many times you want which gives this game a remarkable replay value.
Verdict
Toy Blast is generally simple and fun yet it is super addictive and entertaining to play with. It doesn't offer much of differences from Toon Blast except for the theme but captures the same engaging formula which makes it even more addictive. To top it all, the game is playable even without Internet Connection. You also have the option to connect the game through your Facebook so that you can save the progress. The game is currently available in both Android and iOS devices and you can download Toy Blast for Free. Cheers!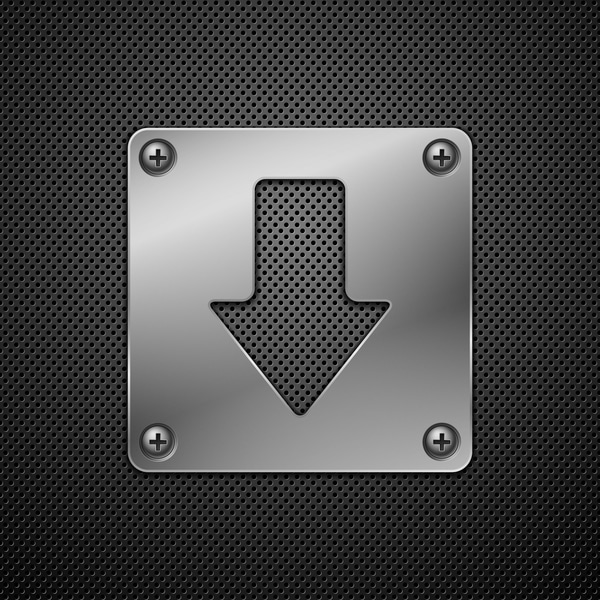 Download Toy Blast for Android/iOS
Select a file to download:
Download Toy Blast APK