| | |
| --- | --- |
| Publisher | BIT.GAMES |
| Platforms | Android 4.1 and up |
| Price | Free |
| Size | Varies with device |
| Latest Version | 1.67.6 |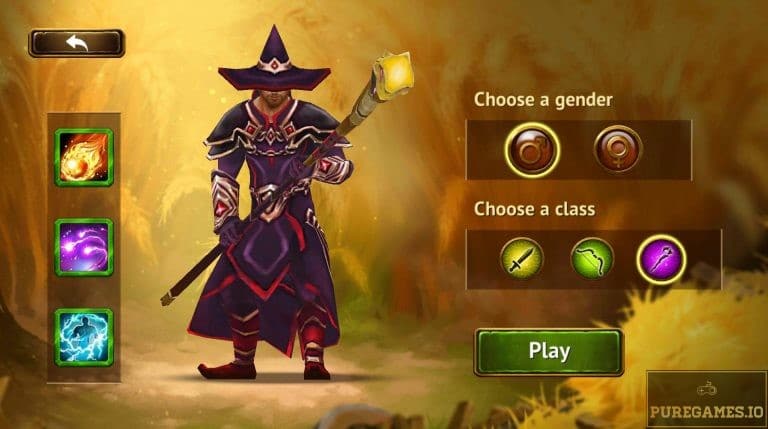 Guild of Heroes will take you to a remarkable journey. It is a role playing game by BIT.GAMES that takes you to an action-packed adventure. A dark wizard is wrecking havoc to the kingdom and you must use the best of your skills to defeat him. The fate of the kingdom lies on your hands and you must set yourself in an epic adventure to eliminate all the dark wizard's minions and to bring the peace back into your land. If you think you have what it takes, feel free to download Guild of Heroes and see how far your skills can take you.
Will you become the most powerful wizard? The strongest warrior or mightiest archer? The game will allow you to select your own job and even gives you the ability to change your class anytime you wishes to. It's not your classic RPG indeed as it offers some unique elements which makes this game more special. To top it all, Guild of Heroes will welcome you with a remarkable 3D graphics and visually stunning details. If you enjoy playing RPG, you can download Guild of Heroes and start an epic journey of your own.
The Gameplay
The mechanics of the game are very simple. It welcomes you in a colorful character selection menu in which you can pick among three available job classes. This includes a Warrior, An Archer and a Wizard. You can also pick your preferred gender for each class. Like how these classes are normally depicted, each of them wield their own special weapons whereas warriors wield swords, archers are armed with bows and wizards relies on their staffs.
As soon as the game begins, it greets you with a brief introduction where you are guided by a powerful sorcerer. After a brief training, you will then proceed to the actual journey in which you guide the character in a series of challenging levels with varying range of difficulties. Using your trusty skills and abilities, you must be able to eliminate all the enemies that you will encounter along the way. Controls are simple yet a littler tricky. You navigate around the 3D map by constantly tapping the location you wishes the character to proceed. You can activate the skills through tap-based buttons or better yet activate the Auto-Mode.
Heroes and Skills
Guild of Heroes has everything you need for a typical RPG. It has a class or job system which is categorized into three; Warrior, Archer and Wizard. Each hero has their own specialty in terms of the weapons they carry and the skills they can perform. Warriors are specialized with melee combats with their sword and their stamina are relatively higher. Wizards can cast spells and hit enemies even from afar yet quite vulnerable. Archers, on the other hand are experts in long-ranged attacks and has higher dexterity.
One thing you'll find unique when you download Guild of Heroes is the ability to change from one class to another. For a typical RPG, it is uncommon to have the opportunity to change your class unlike you create a separate character on a different journey. In this game however, you can always visit the town and change your class. The tricky part though is that you need to have weapons that are meant for your character, otherwise, you cannot execute any skills.
Upgrades and Quest
The key element of any RPG is the overwhelming amount of quest you can accept. If you download Guild of Heroes, you will not get disappointments at all as the game offers a lot of tasks to perform. In the entire course of the game, the player will be asked to take quests and unlock levels sequentially. Players can access world map and proceed to the succeeding levels. In order to clear a level, you must successfully finish all the stages and eliminate the enemies including all the boss battles.
The Daily Quest is just one of the things you can enjoy when you download Guild of Heroes. Since this is an online game, you will also interact with online players in real time. You can join or create guild and build your own community. The game also provides special Guild Quests, friendly battles and more. There's also an overwhelming amount of Achievements to unlock and you'll get diamonds in return. Diamonds are considered the Premium currency in this game which allows you to unlock special items or expedite upgrades.
Speaking of which, the game has an impressive upgrade system. The loots you get from the enemies and random chests that you can encounter along the way can be used to upgrade your character's weapons and armor. Item Drops will come in different rarities from common to legendary. If you also complete an entire set of the same rarity, you will be able to unlock special items. Also , if you managed to complete all the 5 quest of the day, you will receieve a special chest with special random items within.
Verdict
Guild Of Heroes is truly an impressive RPG in many levels. It is absolutely a visual delight. The graphics are truly impressive and the details are simple remarkable. If you change the armor, it will immediately reflect to your character which gives a great dynamics and diversity. The combat system is equally great. You can always activate the Auto Mode to let the game do the rest of the jobs every battle but you can still do it manually for additional challenge and thrill. Guild of Heroes is available on both Android and iOS devices. You can download Guild of Heroes for Free. Enjoy and Have fun!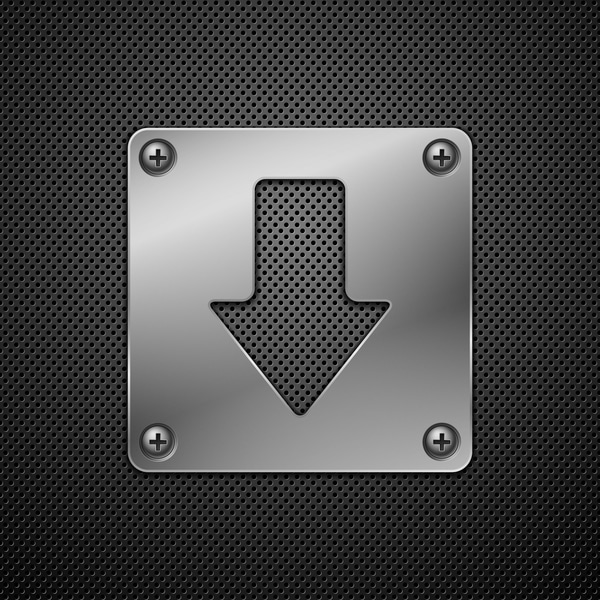 Download Guild of Heroes for Android/iOS
Select a file to download:
Download Guild of Heroes APK