| | |
| --- | --- |
| Publisher | Frogmind |
| Platforms |  iOS 8.0 or later |
| Price | Free |
| Size | 100.9 MB |
| Latest Version | 1.3.0 |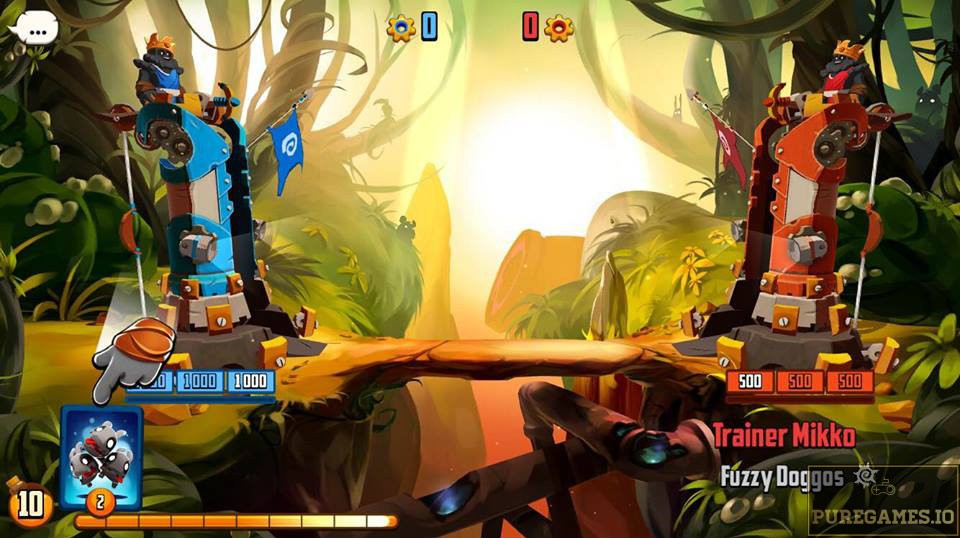 What will you get if you merge iconic games like Clash Royale and Angry Birds? Well, the result is Badland Brawl. Frogmind will bring you back into its famous Badland world but this time, the game is more than just physics-based platformer but more of a tactical multiplayer online clash battle. The main objective is to destroy your opponents tower by launching explosives, releasing deadly mechanisms and many other possible ways to create destruction. If you think you are skillful enough to master this game, feel free to download Badland Brawl and see how far you can go.
Although the game will take place on the Badland's world, the gameplay is entirely different. It's basically a PvP battle similar to Clash Royale in which your main goal is to destroy the enemy's tower. However, instead of top down perspective, Badland Brawl takes you to a 2D battlefield. It features slingshot method to launch your so-called clones which might reminds you most of Angry Birds. Despite the similarities with the aforementioned games, Badland Brawl is still unique on its own. You can download Badland Brawl in your iOS device and let an epic brawl begins!
The Gameplay
The mechanics for this game are very simple and easily manageable. Just like Clash Royale where you only have to tap and drag the characters towards the battlefield, Badland Brawl follows the same format but delivered in a very interesting approach. As soon as the game begins, it prompts you right away to the 2D battlefield where the two towers are located on opposite sides. Each tower has three floors and you must destroy all the tiers in order to win the match.
Here's how it works. Using your clones, you can launch them towards the opposite tower using the sling shot. Tap their respective cards, hold and adjust the virtual trajectory and release to launch. Be mindful that you can only slingshot or launch a clone if you have enough Mana. The mana meter will refill automatically in certain time interval and if you get enough, you can launch any of your preferred clone. Just think of the Clash Royale and the Elixir requirements.
Build Your Ultimate Party
Initially, you only have six clones on your so-called Party. Each clone has their own Mana requirement before you can successfully launch them on the  battlefield. One thing you will enjoy when you download Badland Brawl is the overwhelming amount of clones you can unlock and the ability to form your ideal party. It is also interesting to mention that clones will vary in terms of many factors. They will differ in terms of their damage rate and also in terms of their behavior. Some clones are simply explosives that you must tactically launch through sling shot.
A plain bomb for instance will only detonate if it managed to breakthrough the enemy's tower. However, if the launch power is not enough and it landed somewhere in the middle, you can push the bomb by launching another clone that has the ability to walk on its own. Clones like Big Smith or Golems for instance will walk towards the opposing tower automatically and they can push anything that they will encounter along the way.
Hatch Eggs and Win PvP
Another interesting element that you will encounter when you download Badland Brawl is the Egg hatching system. Every time you win a battle, you will earn Egg as a reward. Eggs are like chests that allows you to earn various items. The eggs come in different rarities. If the egg is rare, you'll get a chance to win great items too which could be in form of golds, bombs and powerful clones.
Above all, the main reasons why you should download Badland Brawl is the epic PVP system. This allows you to brawl against random online players selected by the server itself. The greater your party is, the better the battle will be. It is not just about accurate launching but more of establishing an effective strategy to maximize your chances in winning.
Verdict
Badland Brawl is simple, fun and surprisingly addictive. It doesn't feature the enigmatic elements present in the original Badland game by Frogmind but still enjoying enough to play with. Appearance wise, Badland Brawl is a visual delight. It features colorful characters, wonderful dynamic maps, adorable animation and well-fitting music to set the mood. Currently, Badland Brawl is only available for iOS devices. You can download Badland Brawl for Free! Good luck and have fun!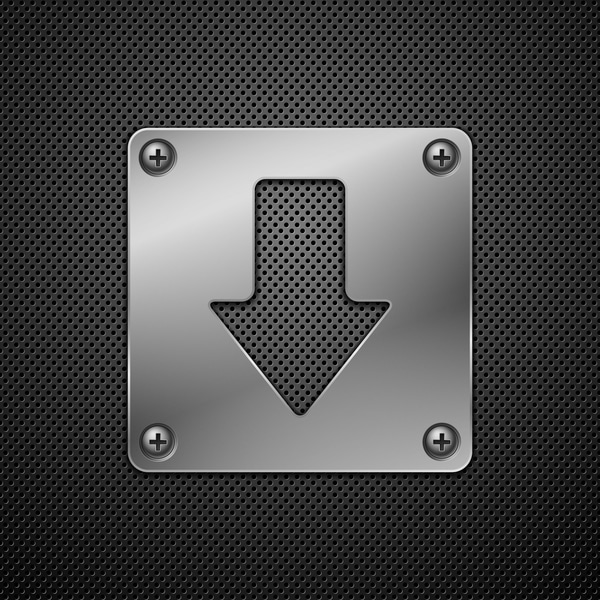 Download Badland Brawl for Android/iOS
Select a file to download:
Download Badland Brawl APK