| | |
| --- | --- |
| Publisher | Pomelo Games |
| Platforms | Android 4.1 and up |
| Price | Free |
| Size | 49 MB |
| Latest Version | 9 |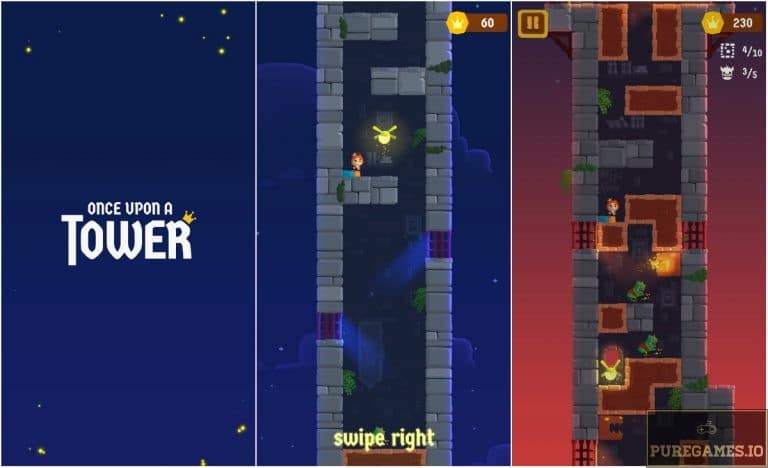 Normally a fairy tale would depict princesses as damsel in distress. They are helpless and they need a strong and brave prince to rescue them. That's exactly what you are supposed to see in Once Upon a Tower. A poor princess trapped in a tower guarded by a vicious dragon. Luckily, a prince is brave enough to climb the tower to rescue the princess but he just got eaten alive. The hammer, however accidentally slip through a window and picked up by the princess. Now, you have to help the princess escape by smashing through the grounds and avoid obstacles. Feel free to download Once Upon a Tower and let your epic adventure begins!
Once Upon A Tower is a special kind of platformer game. The objective is to reach the farthest distance as possible. You must reach the deepest part of a seemingly endless tower by smashing the ground through your hammer. The farther the distance you reach, the higher the score you will get. You will also encounter enemies and obstacles along the way and you must avoid them at all cost. If you think you can master this game, download Once Upon a Tower and see how far you can go.
The Gameplay
The mechanics are very simple. Your main objective is to reach the deepest part of the tower while avoiding obstacles along the way. As soon as the game begins, it prompts you right away in the tower and you must start smashing the ground to progress. The controls for this game are easily manageable. You can move around by swiping the character on either sides. You smash the ground by swiping down the screen and you can jump by swiping up.
Take note that not all platforms are destructible. You can only smash through soft rocks (brown rocks) while the gray ones are stable and irremovable. What really makes the game challenging are the overwhelming amount of obstacles you will encounter along the way. Obstacles are in form of enemies or deadly traps. Touching any of these obstacles will end your game immediately and no matter what level are you in, the game will start back from the very beginning.
Unlock More Princesses
If you download Once Upon a Tower, you will be introduced to a princess named Ada. Eventually, you can unlock more princesses. In order to do so, you must gather enough fireflies. The fireflies are randomly scattered in the tower. The more fireflies you collect, the more chances of unlocking new characters. After each attempt, you fill up the jar with all the fireflies you collected and once you have reached 100%, you will be able to unlock a new Princess.
Interestingly, there are over 30 princesses to unlock. They all possess the same skills but some of them are not typical princesses as depicted in most fairy tales. Princess Linda for instance is a female beast while Princess Sigrid is a Viking.  Dalilah is a Princess Mummy while Princess Rita is a merely a skeleton. There are some characters that are inspired from iconic Disney Princesses like Ali'i which is inspired from Moana. Denise is inspired from Deanery from Game of Thrones while Princess Z is a Princess Zombie.
Fortune and Power Ups
Another interesting element you can find when you download Once Upon a Tower is the ability to use power ups. When you reach a new level, the game will show you three crates. Each crate contains power up. You can activate them in two ways; pay gold coins or watch rewarded videos. Power ups include Bombs, stronger hammer, magnet and many more. These power ups often last for a short period of time.
Aside from the power ups that you buy at the beginning of each level, you can also obtain some by hitting the Fortune button before the game begins. Fortune is basically where the ads are cleverly inputted. Players earn random powerups after watching videos or ads.
Verdict
Once Upon a Tower is an adorable and entertaining game that everybody can enjoy. The stage is dynamically changing per attempt which gives the game a remarkable replay value and unpredictability. The graphics are generally simple yet charming enough to be enjoyed. I also love the fact that ads are cleverly inputted in the game and they are not annoyingly popping out of nowhere. Once Upon a Tower is available for both iOS and Android devices. You can download Once Upon a Tower for free. Have fun!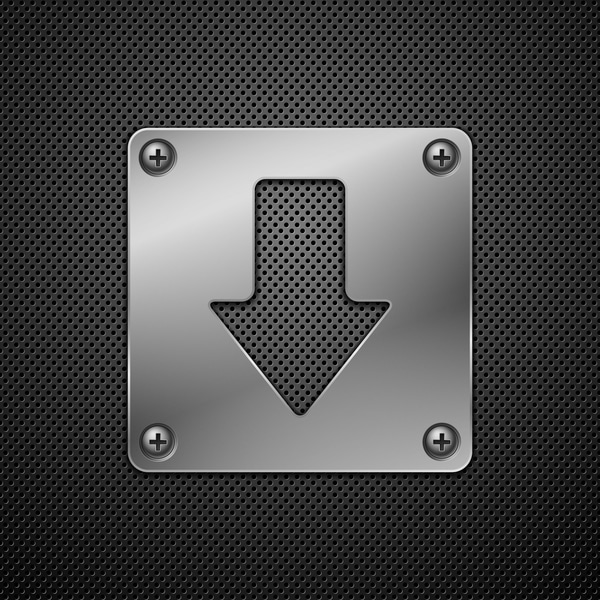 Download Once Upon A Tower for Android/iOS
Select a file to download:
Download Once Upon A Tower APK