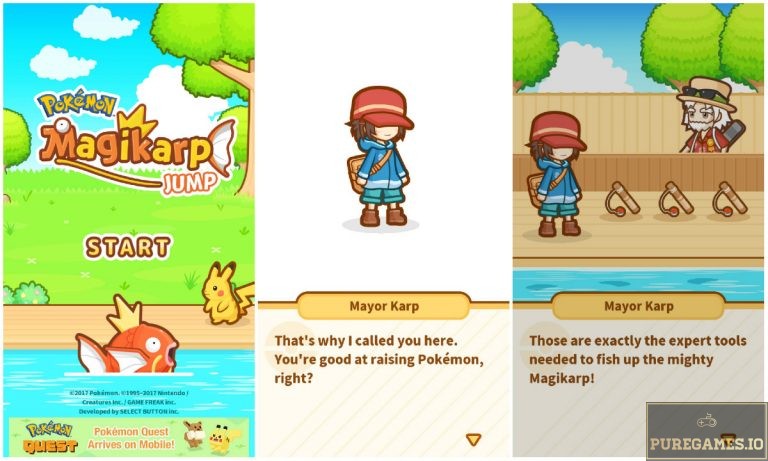 Who would have thought that the weakest Pokemon will have a game of its own? Avid Pokemon gamers will definitely agree that Magikarp is by far the weakest Pokemon of them all. Well, we might include Metapod or Kakuna on the list but Magikarp is certainly a chart topper. Interestingly, Magikarp Jump will highlight this Pokemon in a very surprising way. Who would have thought that there is actually a town in Pokemon that celebrates Magikarp and their existence? Well, just in case you love Magikarp despite its not-so-good reputation, you better download Pokemon Magikarp Jump now!
As what the title suggests, Magikarp Jump is a simple game where you train Magikarp and win Pokemon matches. Unlike a typical Pokemon match, the battle only involves two Magikarp. The goal is to train a Magikarp that can jump the highest. The Magikarp who jumped the highest wins the challenge. Yep! It is as simple as it is! Despite the simplicity, the game has a surprising formula that will keep you in the game. Feel free to download Pokemon Magikarp Jump and explore what else it has to offer.
The Gameplay
The game follows a story of a young boy who visited the Hoppy Town. It is a magical place where everybody surprisingly loves Magikarp! Well, as far as Magikarp's reputation in Pokemon world, this creature isn't bad at all. It might be useless most of the time no matter how many Splash attack it creates but if you have enough patience, everything will pay off eventually. As we all know, after reaching certain level, Magikarp will soon evolve into a powerful and gigantic Gyarados!
In this game, however, we will not witness any epic evolution. Your goal is to train not just one but generations of Magikarp. You raise them all in your pond where you can feed them and train them. Every training will dramatically raise their JP or Jump Point. The height of their jump will basically depend on how high their JP level is. Winning leagues will allow you to win Badges.
Raising A Magikarp
One thing you will enjoy when you download Pokemon Magikarp Jump is the ability to raise Magikarp. It actually feels like raising a pet fish. Here, you will have a pond where you can raise your Magikarp. There are two major things you can do to make your Magikarp grow. First is to feed them. Foods will appear floating in the pond from time to time. Simply tap them to feed your Magikarp. You can also upgrade the food and also make them appear more frequently.
The second thing you can do is to train them. There are many ways to train your Magikarp and the system generates them randomly. Trainings are beyond imagination. A Magikarp can go on a Sand Bag training or a Jump Meter challenge. You only have a maximum of three trainings before sending the Pokemon into battle. You can also buy decorations not just to make the pond more appealing but also to expedite the Magikarp's growth.
Enter Leagues
If you download Pokemon Magikarp Jump, you should know that the core objective is to win the matches and earn the prestigious badges. The battle is actually simple. You will compete against an AI opponent one after another. It is a quick battle which starts off by tapping the Magikarp Jump button. After doing so, the two Magicarp will jump. The pokemon who lands first will win the match. The fate of your Magikarp basically depends on its Jump Point level. Interestingly the opponent's Magikarp's JP level is unrevealed which adds a bit of mystery for the players.
Retirement
The game only has eight leagues but just because it is limited doesn't mean it suffers a lot in terms of longevity. Each Magikarp will pass through a retirement phase. If they have grown enough, they can no longer enter new leagues. The game however will give them enough time to finish the last league for their grand exit. Here, you have to catch a new Magikarp to train. Players can still find the previous Magikarps swimming around the pond.
Verdict
Generally, Pokemon fans who download Pokemon Magikarp Jump will definitely not feel any disappointment. The gameplay may not be the same but the experience is truly unique and fun! The graphics are well-crafted and the music will make you feel that you're in actual Pokemon world. It is just nice to see how this game give a simple Pokemon the limelight it deserves. By the way, did we mention that many Pokemons will also make Cameos in this game? Check it out!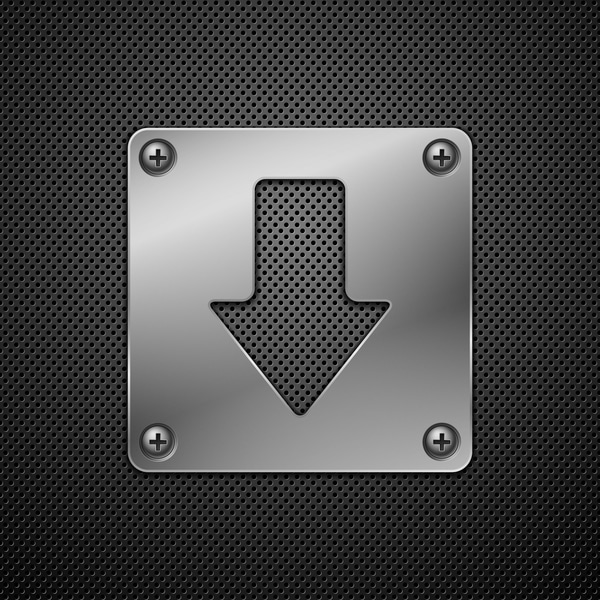 Download Pokemon: Magikarp Jump APK for Android/iOS
Select a file to download:
Download Pokemon: Magikarp Jump v1.3.5 APK