| | |
| --- | --- |
| Publisher | Tencent Games |
| Platforms | iOS 7.0 or higher |
| Price | Free |
| Size | 728.5 MB |
| Latest Version | 1.0.23 |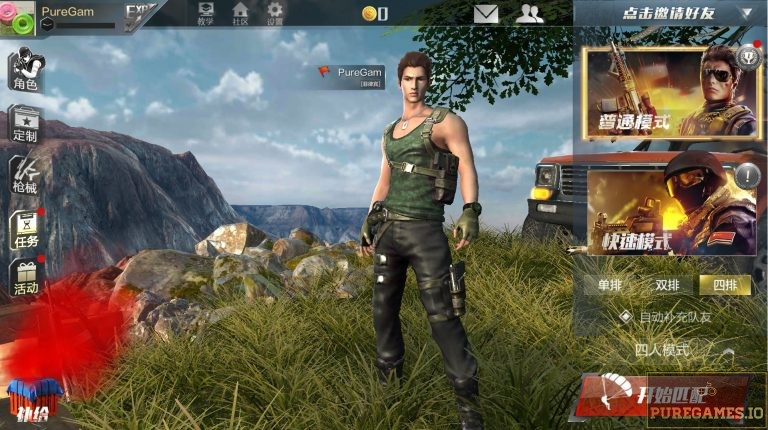 Just in case you are still looking for another battle royale game for your mobile, you might want to take a great look at Glorious Mission. This game will absolutely take the best of your interest especially if you love PUBG. First of all, Glorious Mission or officially translated in Chinese as "光荣使命" is not a rip-off battle royale game. In fact, Glorious Mission is licensed under Tencent Games which apparently the same firm that handles PUBG. The game however is only available in China but players can still download Glorious Mission through APK which you can obtain from their official site.
Basically, Glorious Mission inherits the core mechanics of Player Unknown's BattleGround. Your goal is to compete against 99 other players in a remote island and try your best to survive. There was a recent announcement from Tencent Games that they will be releasing two PUBG-inspired games on China. The first one is PUBG: Exhilarating Battlefield which is the PUBG Mobile we can download today. Tencent also announces a second game which is the PUBG: Army Attack that gives focus to war-like scenarios.
The Glorious Mission FPS
Interestingly, Tencent came up with another PUBG-inspired game with Glorious Mission as the title. What really makes it more interesting is the fact that Glorious Mission is also a title of another popular game in China. Glorious Mission "光荣使命"is a highly popular and probably one of the most controversial FPS games to ever exist. The fps game is officially affiliated with Chinese People Liberation Army and is used as a tool to recruit potential soldiers for PLA. Despite the controversy, many people still download Glorious Mission to embrace its remarkable gameplay.
You might say that it's coincidence but it's not. Glorious Mission is in fact affiliated to the same company behind the FPS game of the same name. The game is under the Giant Interactive Group, the same team behind Glorious Mission FPS and this game carries the same official logo. This is probably the team's way to adapt with the most popular game genre today.
The Gameplay
Glorious Mission follows the same core mechanics with PUBG. The game takes you to four different three main phases. As soon as the 100 players are complete, the game takes you to the Drop Off phase. A huge military aircraft will deploy all the players. In this phase, you have to pick your preferred drop off or landing point. The map is huge and there are many locations you can freely explore. After landing, you now have to start Scavenging. Be mindful that all players will start off with nothing. The only way to obtain a weapon is to scout for them.
Weapons are often located within buildings as well as armors, ammunition and other items. The goal is to survive so you must strategically come up with an effective plan to eliminate other enemies without you being killed. The game will become more challenging when the battlefield shrinks. The playing area will drastically shrink as you progress and all players must stay within the play zone, otherwise, they'll die. The last man standing wins the game!
Impressive Graphics
One thing you will enjoy when you download Glorious Mission is the amazing 3D Graphics. It shares the same amazing quality with PUBG. It takes you to an impressive environment with intricate details and amazing effects. Generally, you can say that the visual presentation of Glorious Mission is perfectly crafted.
Players can also customize their characters. The game features a wide variety of avatars to choose from and there are many others to unlock. Other notable feature in this game is the players ability to hijack vehicles. You can use vehicles in many ways. If the danger zone is moving, you can take advantage of the car to reach the safe zone faster.
How to play Glorious Mission outside China?
Playing Glorious Mission is definitely a great experience. The only problem however is the language barrier. Since the game is officially released in China, there is no available option to switch the Chinese language to English. Therefore, you have to deal with their characters but if you know PUBG, you can understand the gameplay without focusing on the language.
It is very important to note that Glorious Mission is not yet available in Android but you can download Glorious Mission in iOS App Store. You can however install and download the game through APK Files which you can find on their official site. Check : How to Install APK Files on your Device. Another thing you should consider is to create a QQMail or Tencent Exmail to access the game. The game will authenticate you and you need this account to grant a full access.
Download APK File from the Official site (http://grsm.qq.com)
Translate the page if necessary.
After you complete the installation, the game will ask you to sign up. (Hit the Blue tab)
This will ask for your QQ Mail Account. (If you do not have an account yet, I suggest you create an account first on a separate browser). It requires mobile verification.
Finish patching the game and enjoy!
Verdict
It is a great experience! Glorious Mission is generally a PUBG game. It captures the same gameplay, the same quality and the same experience! Despite the language barrier for English or non-Chinese players, the game is still playable! It has a simple mechanics after all! If you want to have a new Battle Royale experience, you can download Glorious Mission and see what else the game has to offer!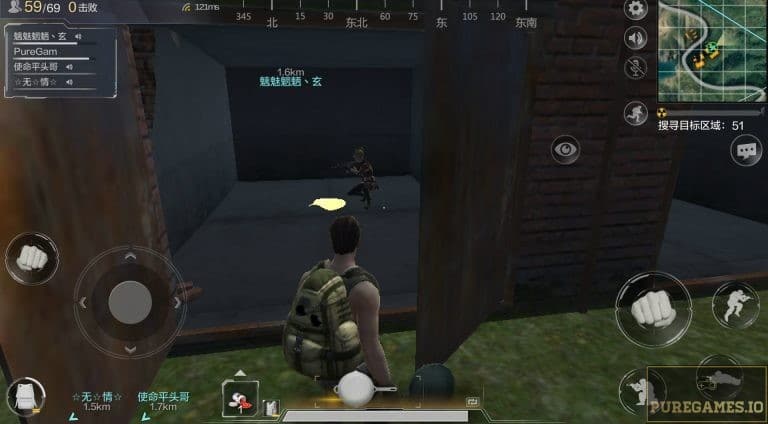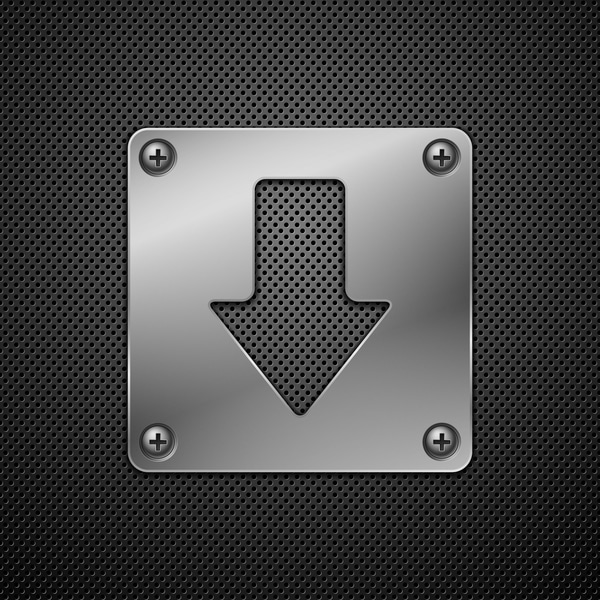 Download Glorious Mission (光荣使命) APK for Android/iOS
Select a file to download:
Download Glorious Mission (光荣使命) v1.0.21 APK