Publisher
G5 Entertainment
Platforms

Android 2.3.3+;

 iOS

Price

Free

Size
48 MB
Latest Version
1.6
Simple yet difficult is the formula that Stand O'Food went with, in order to figuratively depict how hard is to run a chain of fast food restaurants. Especially to serve food in them.
Overview
Oh boy can you get lost in this fast paced restaurant management game! If you never had experience with this genre, you could muff even the very first task in the tutorial itself! The main objective is to serve all of your customers as fast as possible, in order to earn cash and time bonuses. Serve different meals throughout the day, while you work your way through several different restaurants as you progress. Upgrade your workspace and spices, sauces and toppings, and your whole restaurant. Increase productivity and reach some high scores and good grades! Then, lay back and watch your business grow. Just kidding, continue making those burgers and sandwiches! It doesn't matter you own all of those places, get to work! If you do not want to get your hands dirty, but are still interested in the fast food business, simply go watch The Founder.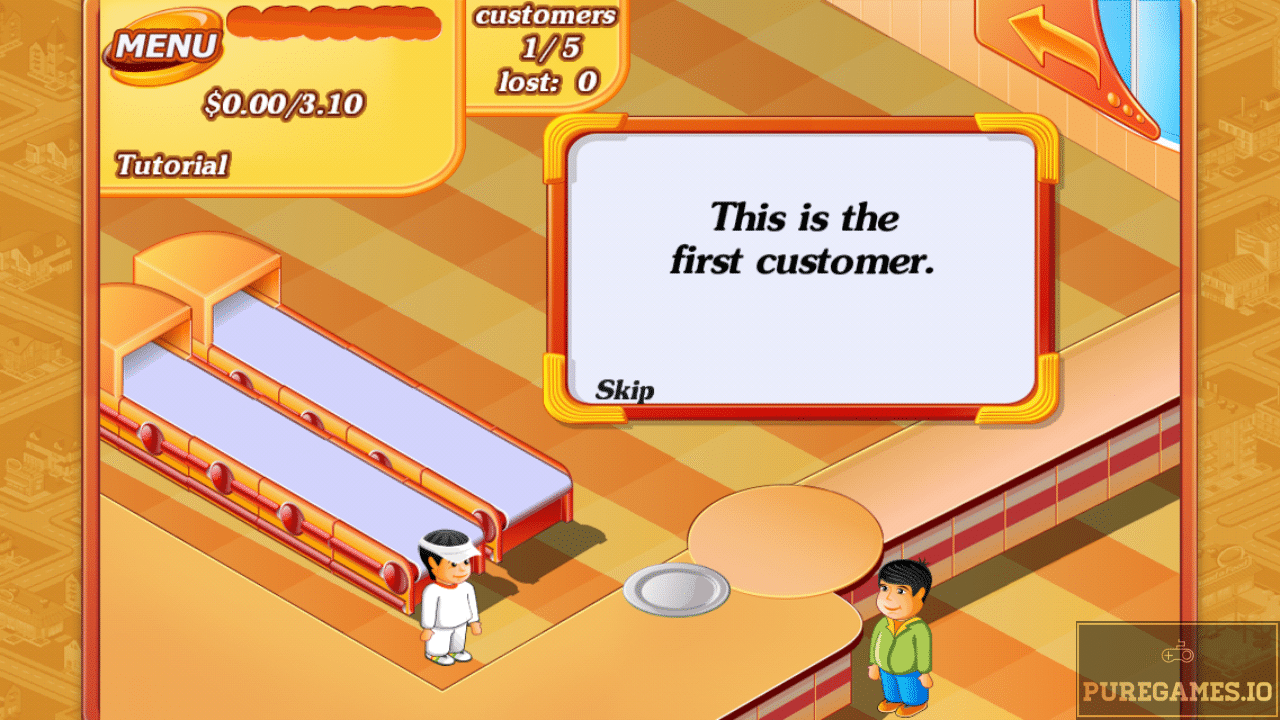 Gameplay
As you start each level, a customer approaches your stand. A little cloud above his head depicts what he wants to eat. Behind your hardworking server are tracks on which ingredients arrive. It's your job to carefully compile the desired dish, which range from toasts, fried eggs to various burgers, like a cheeseburger, chick burger, fish burger and so on. Usually orders include using a bottom bun, meat, side dish and a top bun. For some extra cash, especially if the customer waits for some time, you can use special sauces and toppings like ketchup, mayo, Tabasco, tartar… But, beware! Before the level, you are introduced to your menu, and you have to memorize which sauce and topping fits well into a certain meal. Don't try experimenting like putting curry on a fish or such.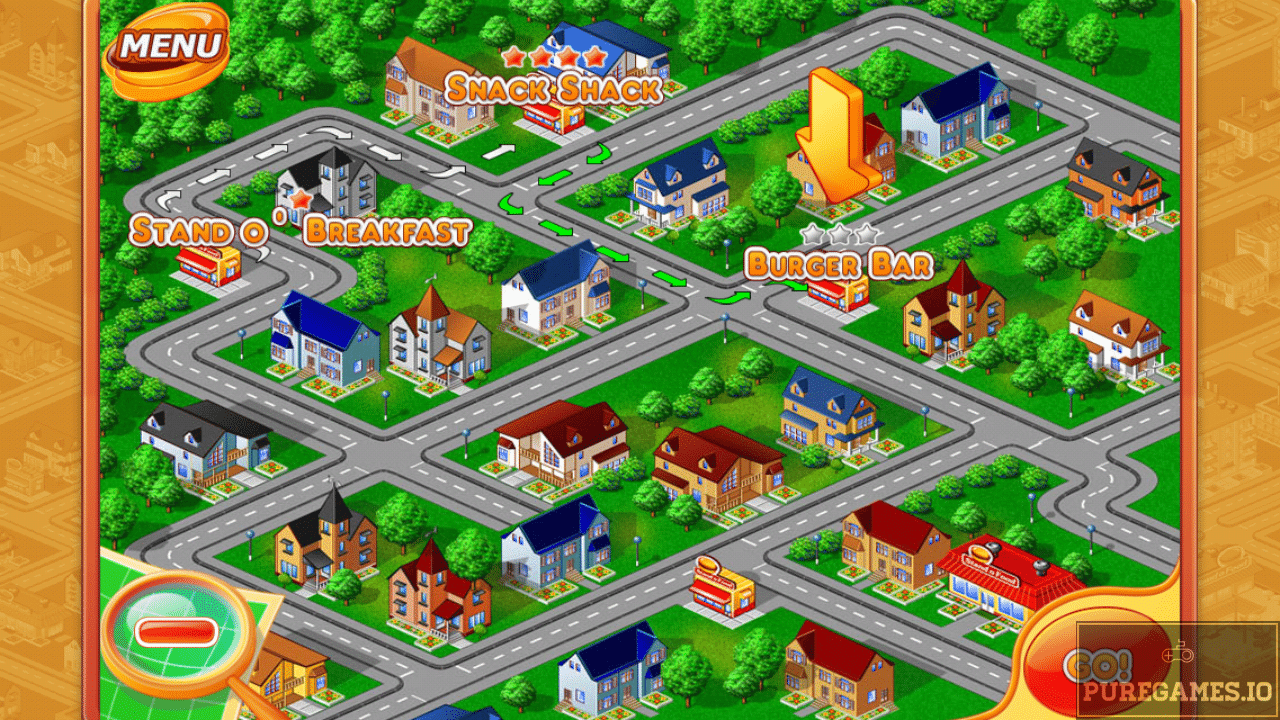 Big problems appear when customers start piling up at your stand, and you do not have the right ingredient up front to make that special burger first customer ordered eons ago. You can always reschedule the order and put away some of the ingredients you don't need at the moment. At your stand you have a plate to put one of those for later use and to free up some space on the tracks through which the food comes from the kitchen. Another thing that you can do is to serve a second or a third customer if it feels more feasible at the moment. But, if you let a customer wait for too long, you'll lose them, alongside with their cash. On the other hand, you get rewarded for fast and precise work – an automated robotic hand jumps in to help you finish your orders faster!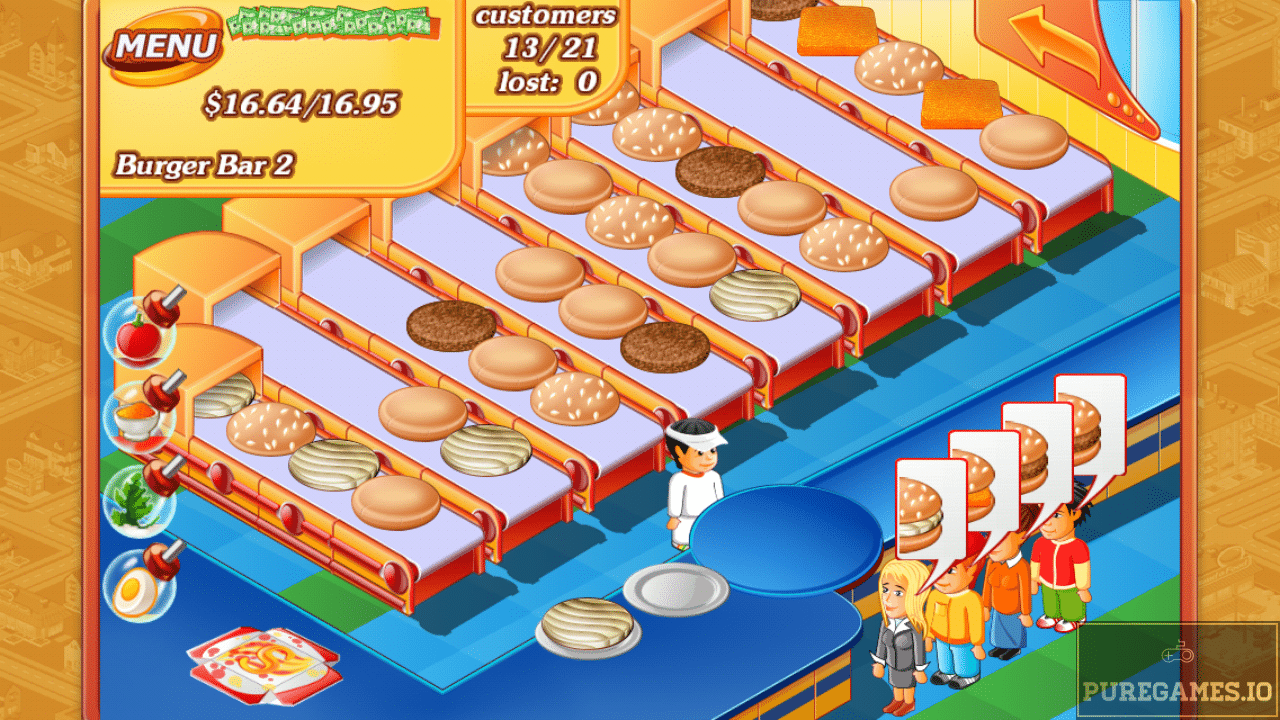 Upgrades
As I mentioned before, you can buy various sauces, toppings and spices in order to make your offer a bit more appealing, but you can upgrade the whole restaurant or a bar (depends on the level) in order to overcome your everyday challenges a bit easier. You can buy all kinds of kitchen appliances. For example, more plates on your stand to put away more ingredients that will be in your way, while trying to reach for the right one on the tracks. You can upgrade your toaster to make better sandwiches, which cost more. There is an option to upgrade air condition and jukebox, so your customers would want to wait a little bit longer. As the levels get more complicated, these upgrades will come in handy.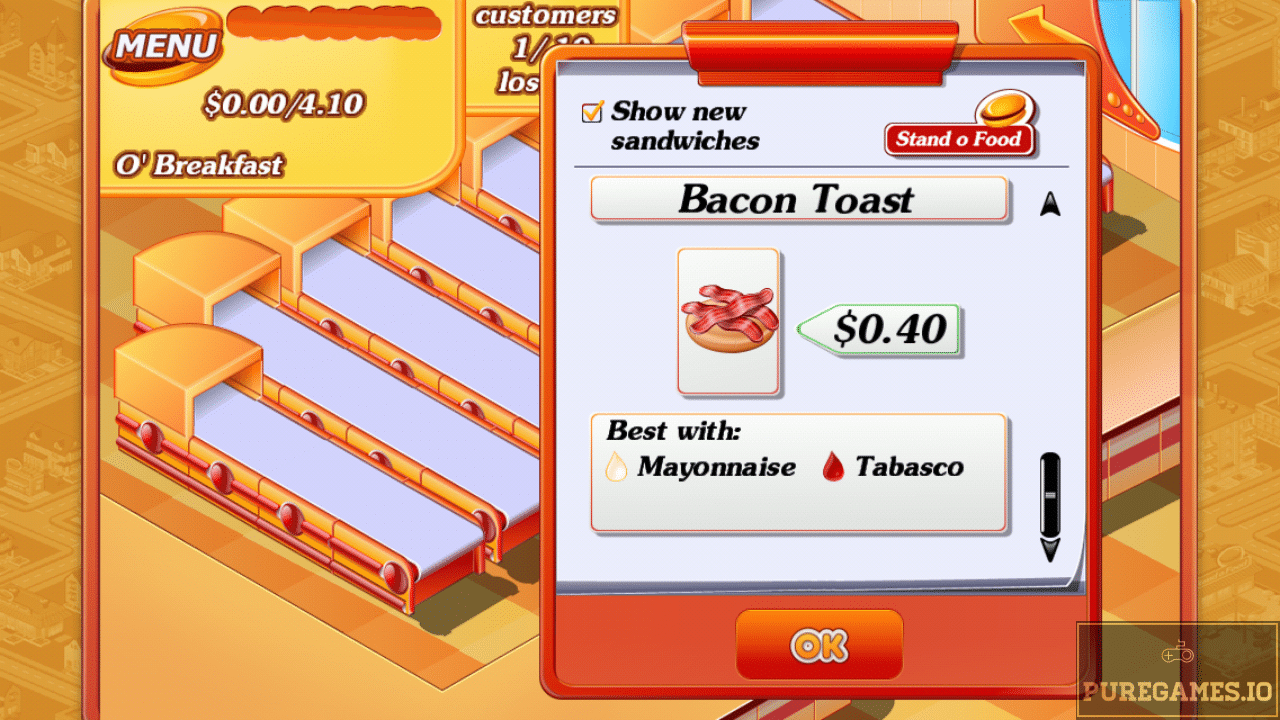 For your worker to move faster, it is recommended to upgrade the coffee machine. Heck, you can even buy the wrapping paper, and use it to wrap orders you haven't compiled in the right way. Trick the customer that would otherwise leave if you tried to fix things in the traditional way. It's delightful to see all of these options, but the downside of it all are the prices. Your main resource in this game is virtual money, dollars, to be exact. So after the first few missions you earn approximately 3 to 5. And the upgrades usually cost from 10 to 50! So get ready for some grinding. And things get pretty tough right at the third level, so you have to work your ass off to earn that money, like in real life!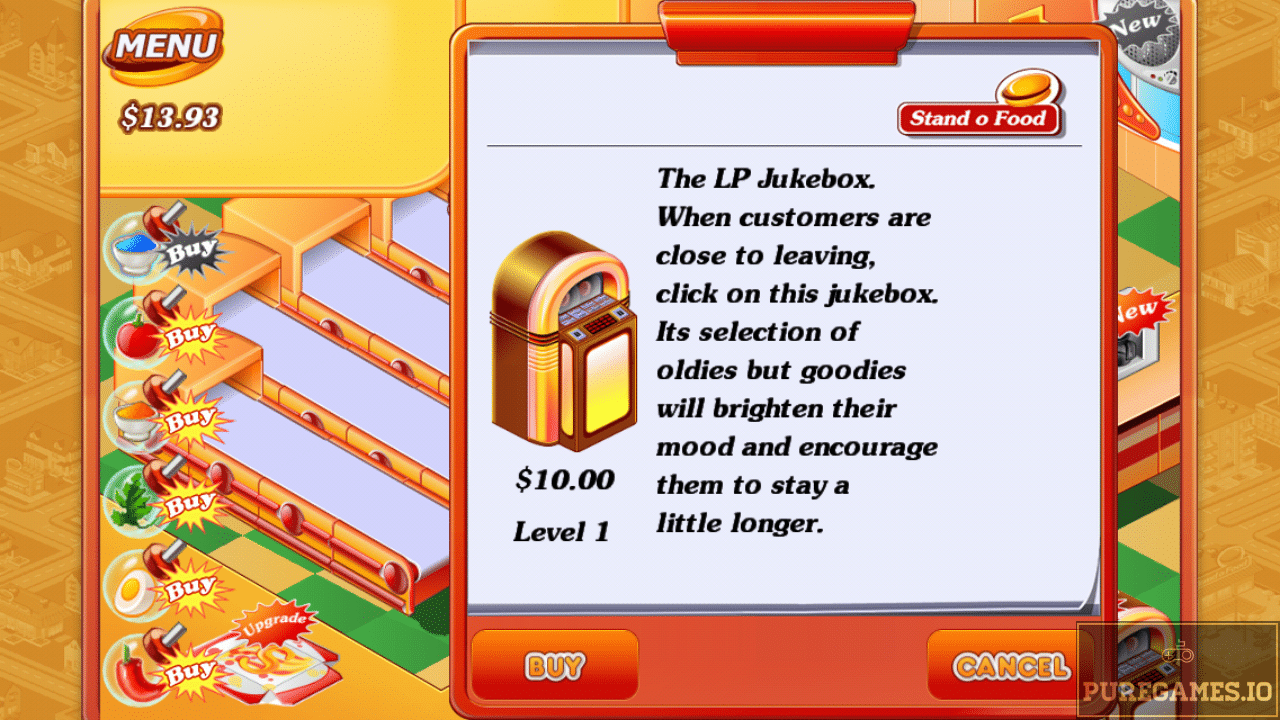 Presentation
Team of this title choose a pretty interesting approach when it comes to visual aesthetics. The graphics style is somewhere between silly cartoonish and serious cartoonish. Photorealistic traces are to be found, but many foods do not look like their real life counterparts. For example, a fish steak looks like a wooden plate. Well, at least all of the ingredients are distinguishable and that's most important for this fast paced game. No matter how much you switch between your food places, restaurants and bars, the surroundings don't change at all, except for the color scheme, and that is a big letdown. If it wasn't for demanding play style, this game would get boring really quick. Monotonous and too common and predictable music doesn't help either.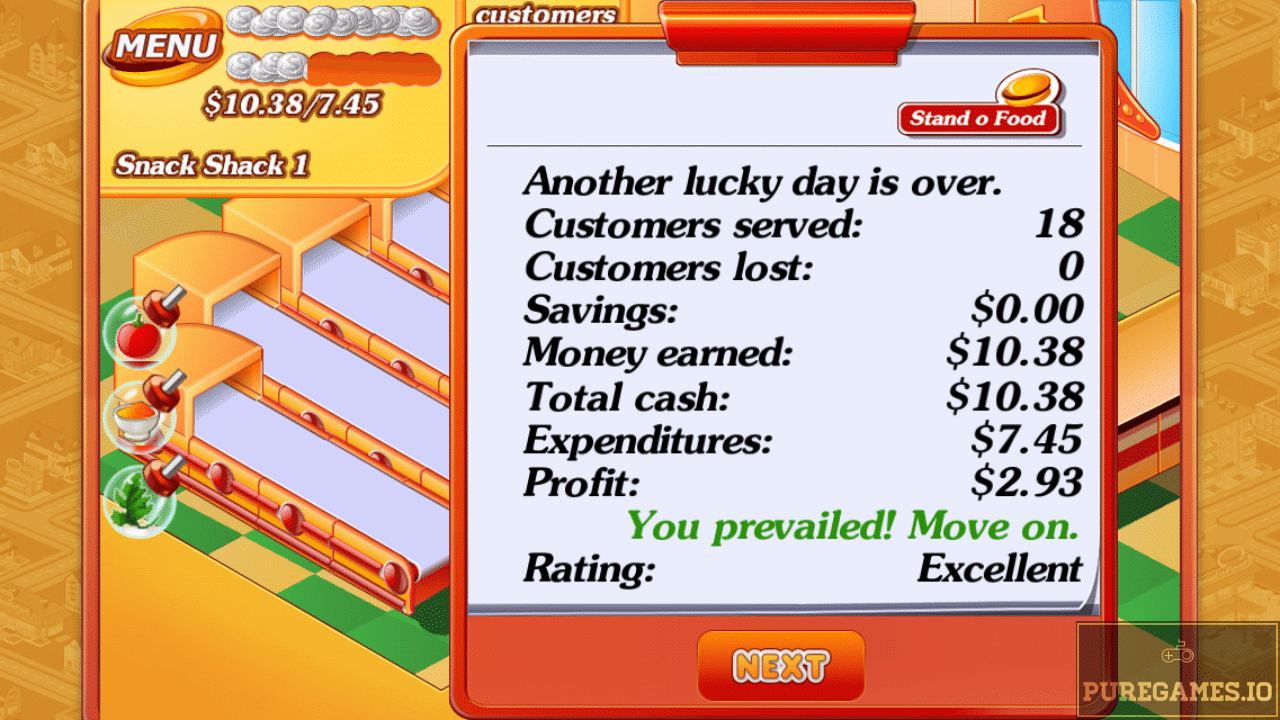 Business model
Here is something you won't hear every day: this is an unlockable game. So, you get the free version, for, well, free, but in order to own a complete build of the game, you need to buy it. That way you get more levels, recipes, upgrades and a whole new game mode: lunch rush. As its name suggests, in this adrenaline pumping food preparing mode, you have a certain amount of time to prepare as many meals as possible! All of this for just only 1.99$. And you get the ad free experience. To be honest, this is one of the games that has a fair advertisement strategy. Ads appear only when you start the application, and they don't bother you while you're in middle of the action, like in some other titles. There is no in-game shop, so that's always a plus.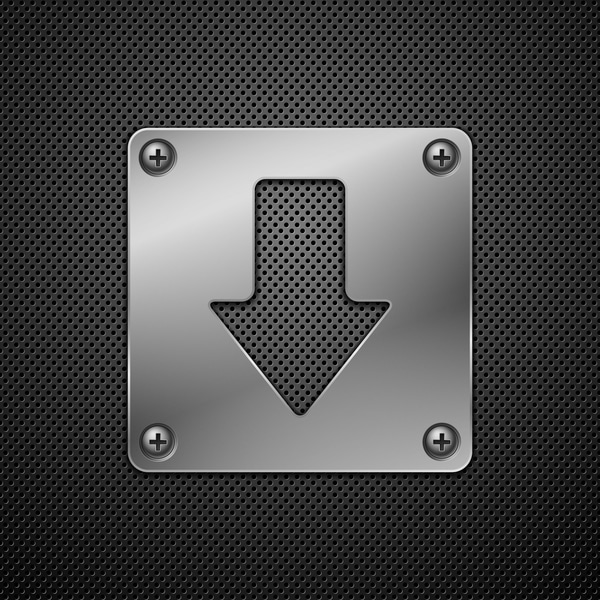 Download Stand O'Food APK for Android/iOS
Select a file to download:
Download Stand O'Food v1.6 APK