Publisher
Fingersoft
Platforms

Android 4.2+;

 iOS 8.0+

Price

Free

Size
Varies with device
Latest Version
1.16.3
Following the success of a whooping 8.8 million downloads on their previous Hill Climb Racing game, Fingersoft has issued a new sequel to the popular title. Hill Climb Racing 2 is a casual racing game, where players can kill their time competing against other players!
Gameplay
The commands for the game are fairly straightforward – there are only two pedals which players control. The left pedal brakes the car, while the right pedal is for acceleration. Bumps and ridges along the race course could tilt and topple your car, and the objective is to avoid your driver colliding with the ground. Players can also perform wheelies and turns mid-air to earn extra bonuses!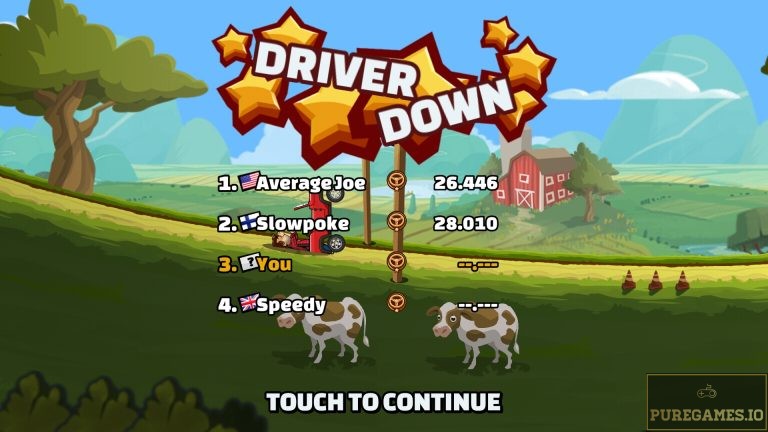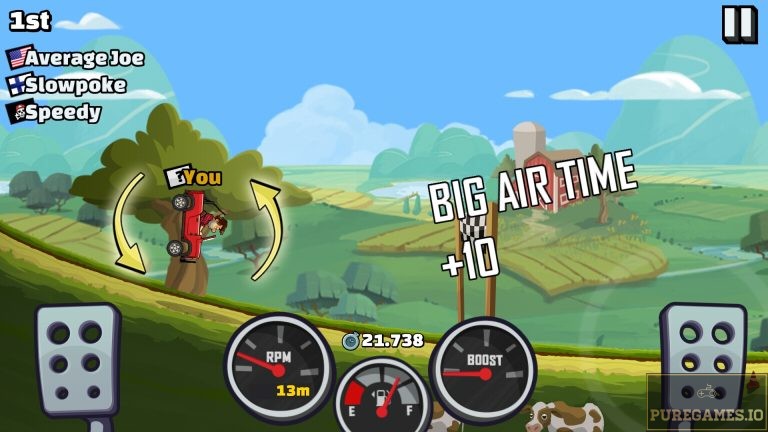 Hill Climb Racing 2 is split into two game modes, and players have the freedom to play whichever they want.
Adventure Mode
This game mode is the app's solo game mode. The aim of the game is just to drive as far as you can, without crashing the car. Now and then you will receive tasks such as reaching certain checkpoints (eg. 500m) will earn you rewards such as chests. These chests each contains a variety of goodies inside, including new items and extra gold! Completing these will put them on cooldowns – for example, players need to wait 8 or so hours after finishing a task before they will get a new one.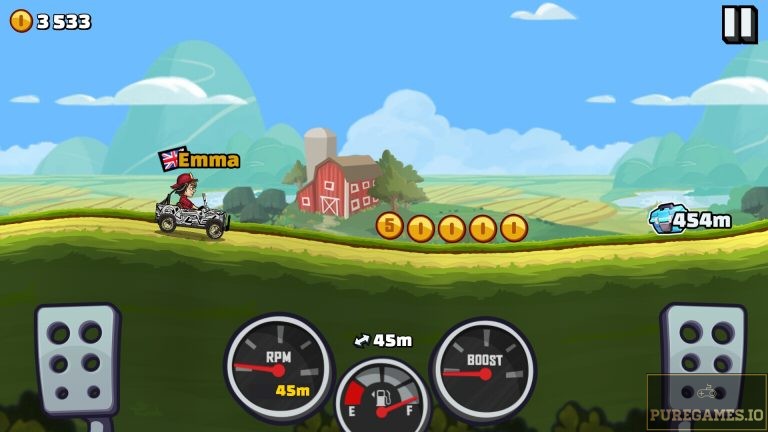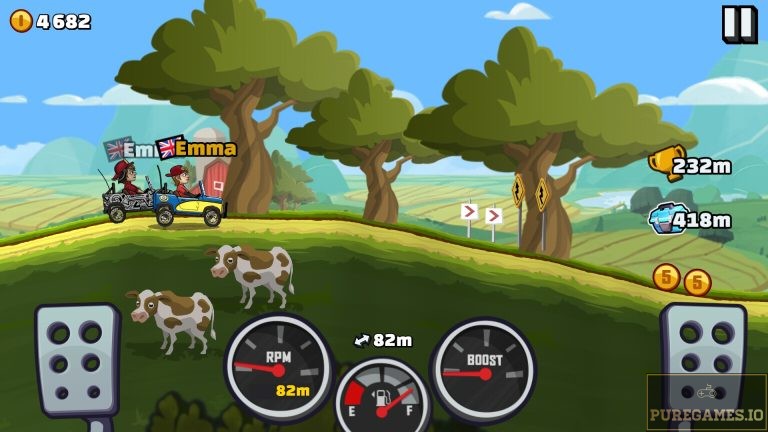 Starting out players can only access the countryside map, but there are many others awaiting to be unlocked! Check out this beautiful forest map!


Cup Mode
The Cup Mode is the app's competitive game mode, where players race against other cars. It's not made clear whether these are bots or other players. Here, winning a race will earn you a precious chest!
Extensive Customisation
Before each race players enter a screen where they can choose and upgrade their vehicle using the coins they earnt. This includes various parts including the engine, grip, suspension and AWD. Here a new look can be given to the vehicles, such as a new lick of paint. These can't be bought with gold however. Instead they can only be obtained from opening chests acquired throughout the game.

Not only can the cars be tailored to your liking, the drivers can also be customised! This is a brilliant feature that I don't see in many racing games at all. Hats, avatars, tops and bottoms can all be switched up to create your own character. As with vehicle customisation, you can only choose items which you collect from the chests and these cannot be purchased. This might be slightly annoying, as you can't pick new items to purchase, but it made it more thrilling to see what was inside my chests!
Graphics and Performance
Overall Hill Climb Racing 2 is smooth and polished, with game interfaces and menus looking incredibly well-made. Optimisation is great and the graphics are gorgeous, giving a delightful gaming experience!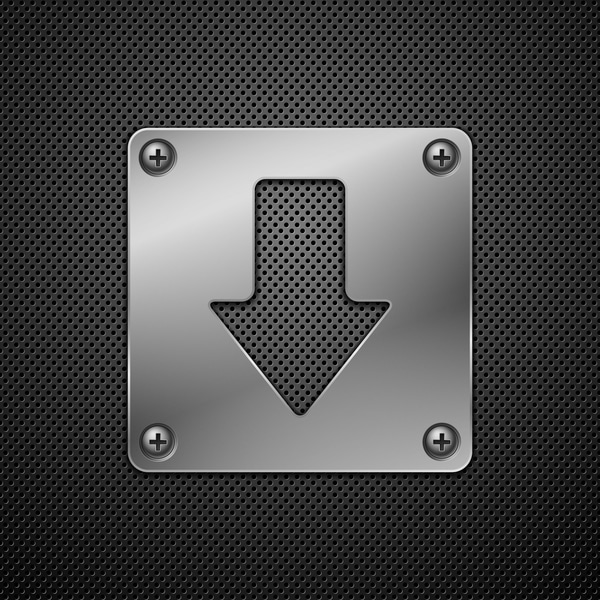 Download Hill Climb Racing 2 APK for Android/iOS
Select a file to download:
Download Hill Climb Racing 2 v1.16.3 APK